Prince Albert now has another First Nation owned business operating in the city.
Tipi Fuel and Convenience Store hosted a grand opening at their location, on the corner of 15th Street East and 10th Avenue East, Monday.
The business is owned and operated by Sturgeon Lake Developments, which is owned by the Sturgeon Lake First Nation. The business is on reserve land. 
Sturgeon Lake Development CEO April Roberts-Poitras said the business has been open for one week so far and currently employs 31 people. This also includes the Chester's Chicken which is on location.
"We have about 90 per cent of those staff members from Sturgeon Lake First Nation and the remainder are from other First Nation communities around Saskatchewan," she said.
Tipi Fuel is a partnership involving Sturgeon Lake Developments, Federated Cooperatives (FCL) and Lake Country Co-op. The partnership is through FCL's Western Nations Gas Bars, which was created by FCL to engage First Nation communities.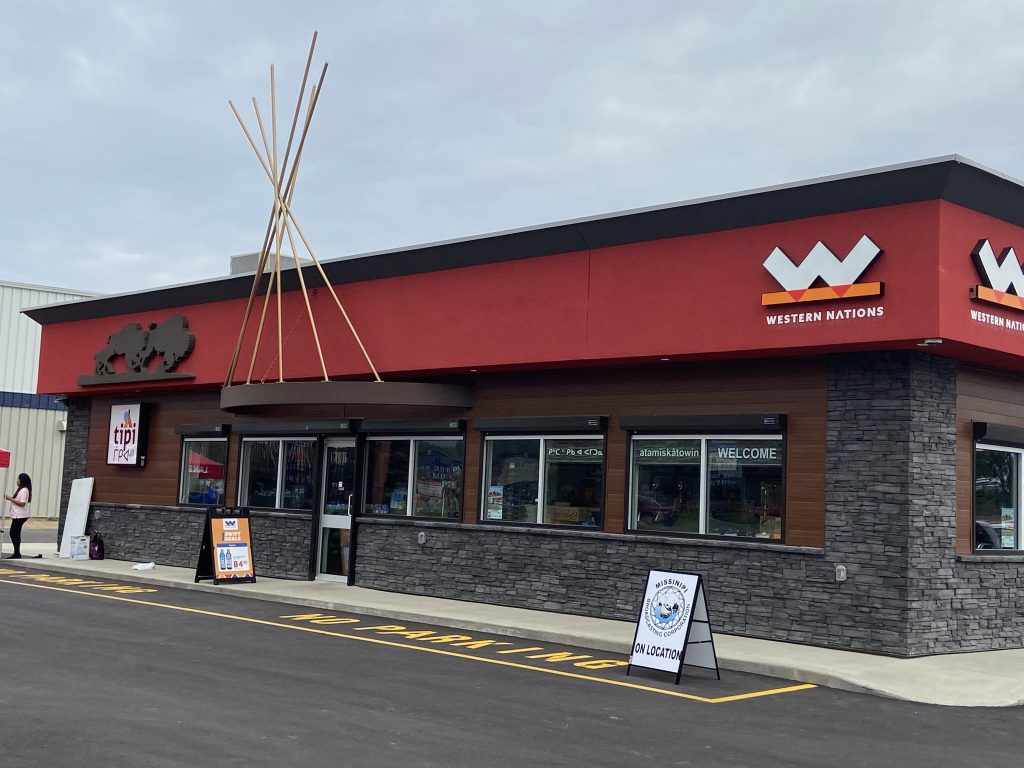 (Photo by Michael Joel-Hansen)
Roberts-Poitras explained they were drawn to work with FCL and Lake Country Co-op in part because she feels they share similar values.
"I have a history in working with First Nation cooperatives, co-ops have a very similar parallel to First Nations communities when it comes to values and beliefs," she said.
Since the store opened its doors last week Roberts-Poitras said they have been getting lots of positive feedback from band members on the business's Facebook page. She said people especially appreciate the art work around the building which is representative of the First Nation.
"For them, it's just a proud moment, that they can come in here and they can see their community within the store and outside the store," she said.
Tipi Fuel is Sturgeon Lake Development's first fuel station in the city. The corporation also owns a building in the city. Roberts-Poitras said more projects are already in the works
"There's already future plans for future developments," she said.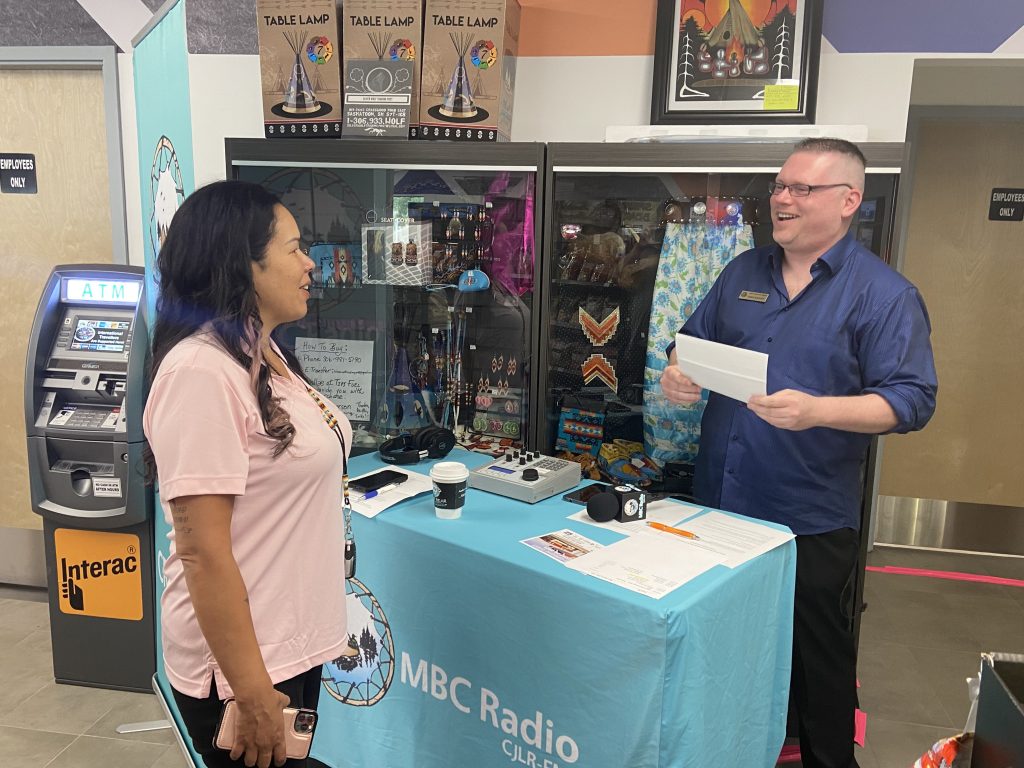 (Photo by Michael Joel-Hansen: Sturgeon Lake Developments CEO April Roberts-Poitras speaking with MBC Radio's Chris Knight)