Plans are underway to open a First Nations-owned gas bar and convenience store on the east side of Prince Albert.
The property, at the corner of 10th Avenue and 15th Street East, is owned by the Sturgeon Lake First Nation.
The band has applied to have the land converted to reserve status and the convenience store will also include a Chester Fried Chicken.
Sturgeon Lake First Nation Chief Greg Ermine said with the Cornerstone business district located nearby; the partners feel they are in a good position to capitalize on traffic flow.
"The opportunity came up for this property and we looked at the location and how the Cornerstone district certainly adds that added traffic flow," he said. "So, it was something that definitely complemented the area that we were looking for."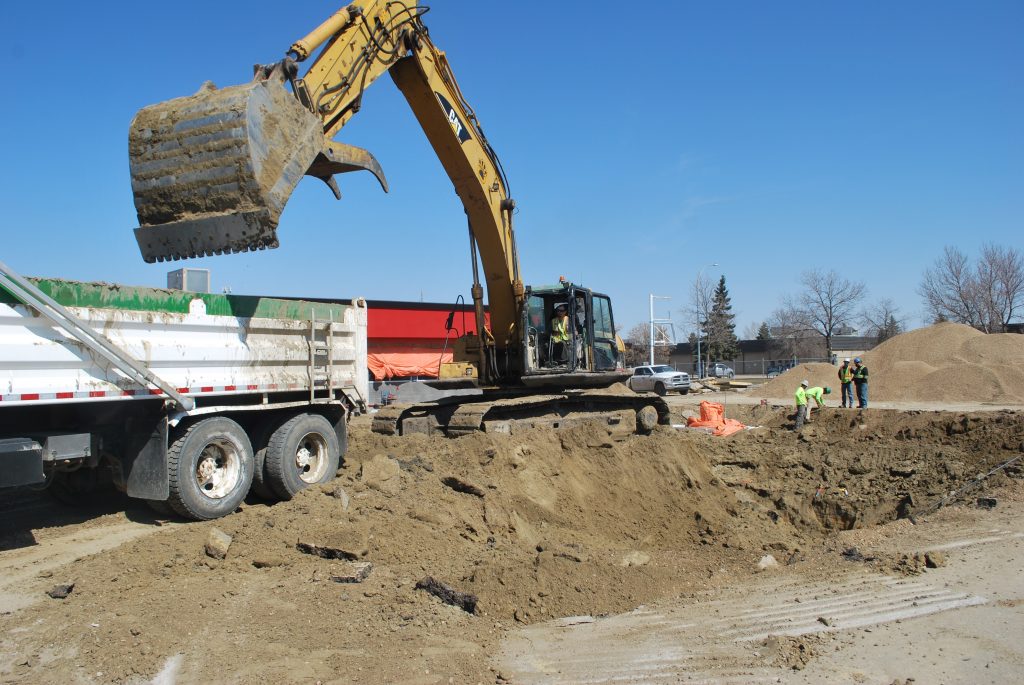 Sturgeon Lake Developments CEO April Roberts-Poitras said part of the advantage of having the project located on reserve land is it will create about 12 tax-exempt jobs for First Nations people.
"It is a big boost because it then makes the cost of living more affordable in Prince Albert," she said. "I think just increasing the quality of life, by having more money in your pocket, is important. So, we are going to be employing over a dozen people here, that's with Chester Fried (Chicken) and the gas station included."
The purchase of fuel and tobacco will also be tax-free for First Nations people.
The gas bar and store is a partnership with Lake Country Co-op through the Federated Co-operatives Western Nations program.
Lakeland will provide support and training to the operation and the fuel will be supplied through Federated Co-op.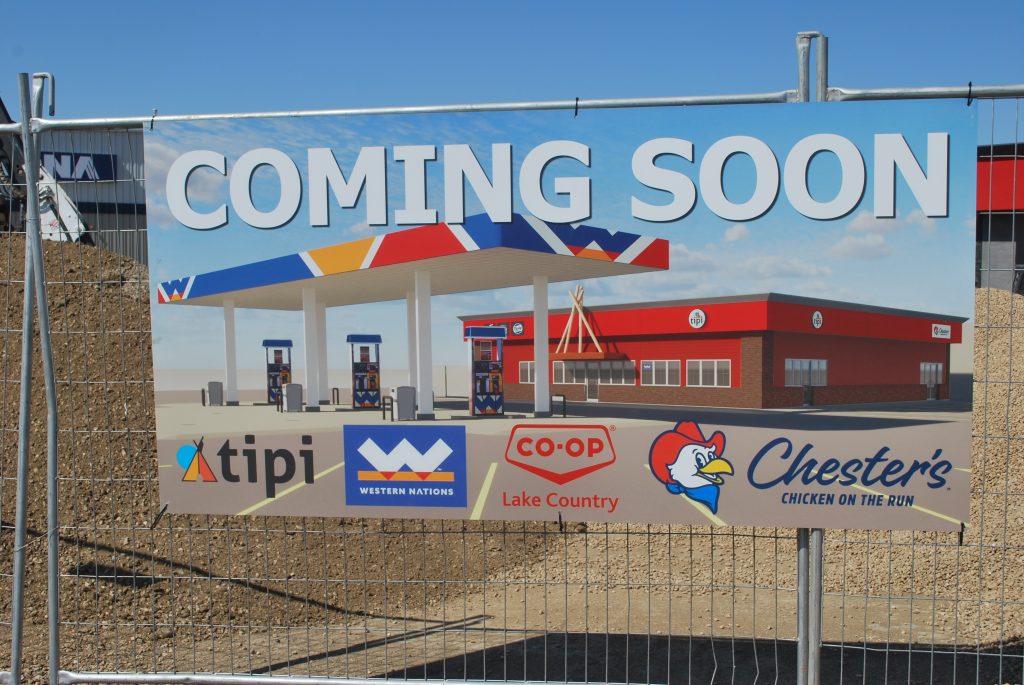 Brian Kindt, a senior operations manager with the Lake Country, said they believe the partnership is a good fit.
"Just like a co-op, our values believe in giving back to the community, the bands also want to give back to their community," he said. "So, we feel we share many of the same values that most bands would."
The operation will be officially called the TIPI Fuel and Convenience Store.
Sturgeon Lake First Nation has owned the land since 2019.
(PHOTOS: Top, Sturgeon Lake First Nation Chief Greg Ermine speaks at an event for the soon-to-be-opened TIPI Fuel and Convenience Store in Prince Albert on April 21. MIddle, the construction site at the corner of 10th Avenue and 15th Street East in Prince Albert. Bottom, a drawing of what the gas bar and convenience store will look like. Photos by Fraser Needham.)