As the province once again went Saskatchewan Party green in Monday's provincial election, the north remained NDP orange.
Buckley Belanger and Doyle Vermette were re-elected to their seats in Athabasca and Cumberland respectively as the Sask. Party cruised easily to a fourth term majority government under new leader Scott Moe with 63 per pent of the vote and 44 seats.
The NDP was elected to nine seats and garnered only 29 per cent of ballots cast.
Vermette said his re-election is certainly bittersweet.
"So, the campaign looked promising, it looked exciting, the team got behind it and it was exciting to see," he said. "I think we were all looking to move forward and make some great inroads and we'll have to look at that and have a sit-down and discussion and see what could we have done better and if there was something different. So, we have to see."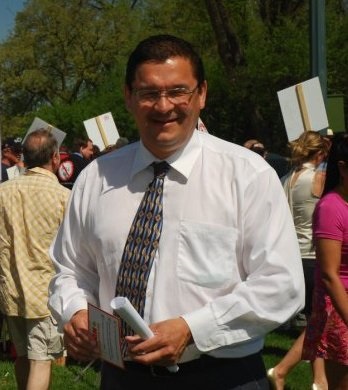 First elected in a by-election in 2008, this was Vermette's fourth straight electoral victory.
This time around, he defeated Sask. Party candidate Darren Deschambault by 1,287 votes.
Belanger fended off Saskatchewan Party challenger Kelly Kwan to take Athabasca.by 583votes.
Including a 1998 by-election win, this was his eighth consecutive electoral victory in the riding.
Belanger was initially elected as a Liberal MLA in 1995 before crossing the floor to the NDP.
When the Legislature resumes, he will be the longest sitting MLA in Saskatchewan.
The Athabasca MLA said he is grateful to all the constituents who have stood behind him over the years.
"It's a tribute to the northern people, that's all northern people – Indigenous and non-Indigenous- and it's also a tribute to the Indigenous community," he said. "Because it's so hard to accomplish the longest serving MLA in the Assembly now is an Indigenous person."
In Saskatchewan Rivers, Sask. Party incumbent Nadine Wilson defeated the NDP's Lyle Whitefish by 2,493 votes.
In The Battlefords, NDP candidate Amber Stewart was defeated by the Sask. Party's Jeremy Cockrill by 2,439 votes.
In Batoche, Sask. Party incumbent Delbert Kirsch defeated former NDP cabinet minister Lon Borgerson by 2,448 votes.
In Meadow Lake, Sask. Party cabinet minister Jeremy Harrison was re-elected over the NDP's Harmonie King by 2,812 votes.
In Prince Albert Carlton, another Sask. Party cabinet minister Joe Hargrave was re-elected over NDP challenger Troy Parenteau by 1,358 votes.
There are eight constituencies in the province that are still too close to call.
These include NDP Leader Ryan Meili's own seat in Saskatoon Meewasin and the Prince Albert Northcote riding.
In Saskatoon Meewasin, Sask. Party challenger Ryland Hunter has an 83-vote lead over Meili.
In Prince Albert Northcote, the Sask. Party's Alana Ross has a 222-vote edge over NDP incumbent Nicole Rancourt.
It will ultimately be mail-in ballots that determine who wins these seats.
(PHOTOS: Top, Cumberland MLA Doyle Vermette and bottom, Athabasca MLA Buckley Belanger. Vermette and Belanger are two of only nine NDP MLAs elected in Monday's election. File photos.)