Listen throughout the day for the keyword and text it into 306-425-4101 for your chance to win two medium Blizzards. We will assign three of your names to a game period and listen for your name during an Ice Wolves game to see if they will score in the first five minutes. If they do score in the first five minutes of your assigned period then you win two medium Blizzards!
Powered by Dairy Queen La Ronge
Duration: Ongoing
Listen for the Text To Win on MBC Radio for your chance to win some awesome prizes!

Duration: Ongoing
Listen for the contest, weekdays on Missinipi Achimowin from 1pm – 3pm!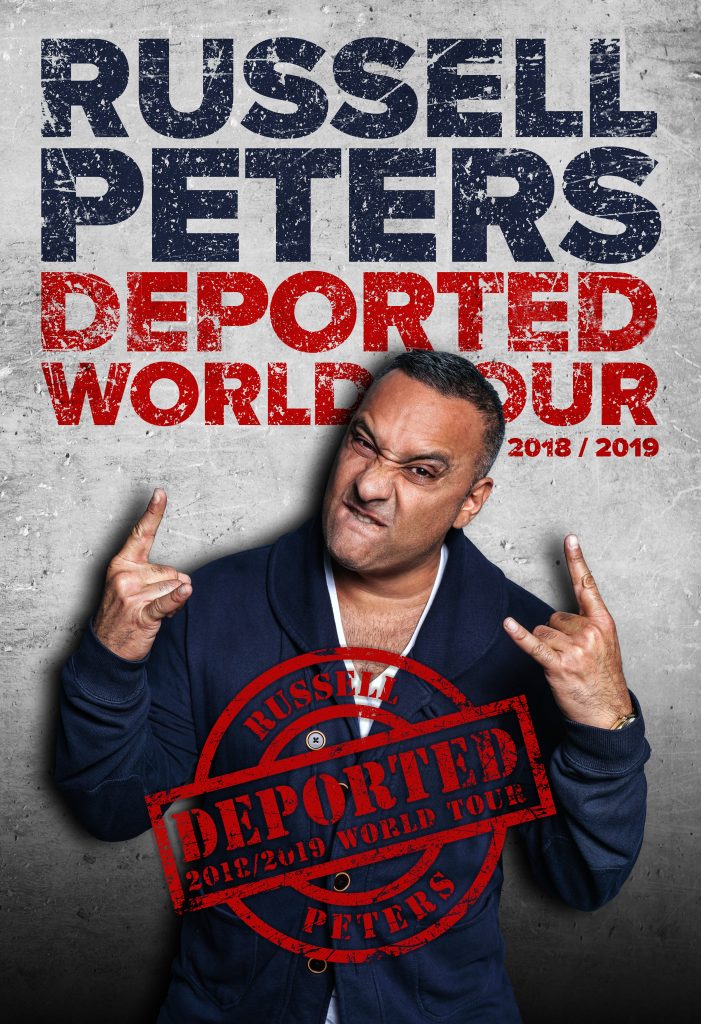 Show: Russell Peters Deported World Tour
Date: November 12, 2018
Venue: SaskTel Centre, Saskatoon
Global comedy superstar Russell Peters is thrilled to announce his return to his home and native land as part of his brand new Deported World Tour this fall.  The Emmy®, Gemini® and Peabody® award winning comic will perform a limited eleven market arena tour bringing his unique and sometimes controversial brand of humor home once again. Peters' new show features all new material including plenty of Russell's signature audience interactions.
Russell Peters returns to live touring after taking time off to film his smash hit CTV/Netflix series The Indian Detective. The Indian Detective also stars Anupam Kher (The Big Sick, Silver Linings Playbook), William Shatner (Star Trek), Christina Cole (Suits, Casino Royale) and Mishqah Parthiephal (Keeping Up with the Kandasamys).
Peters can also be seen in the films, The Clapper with Ed Helms, Amanda Seyfried and Tracy Morgan as well as Supercon with Ryan Kwanten and John Malkovich, and Adventures in Public School with Judy Greer.
The Deported World Tour kicked off in Australia and New Zealand in February 2018 and has already travelled to over 29 cities in 20 countries and been seen by over 100,000 fans worldwide. The tour will continue well into 2019 and Peters will then take an extended break from live touring to focus on other ventures and spend more time at home with his daughter.
Listed on the Forbes List as one of the top ten Highest Earning Comics in the U.S. since 2009, Peters has spent the last 29 years building a career to become one of the biggest comics in the world. Thanks to YouTube and his global following, Peters has sold-out arenas from Madison Square Garden to the Sydney Opera House. Peters has also performed for the troops in Afghanistan, Iraq and on the USS Eisenhower and the HMCS Winnipeg, and appeared on The Tonight Show with Jay Leno, Lopez Tonight, Jimmy Kimmel Live, The Late Late Show with Craig Ferguson and on HBO, CNN, MTV, BBC, Showtime and Comedy Central.  Peters 2010 memoir, Call Me Russell, was a Globe and Mail number one bestseller in Canada.
Peters is an active philanthropist having donated more than a million dollars over the past several years to various charities from the Brampton Civic Hospital, Gilda's Club, the MS Society of Canada and a scholarship at his old high-school; The Russell Peters North Peel Scholarship, which sends a deserving student to college. The scholarship is now in its ninth year.
Presented by Bass Clef Entertainment
http://sasktelcentre.com for more details on tickets.
Real People Play-Off
Tuesday October 23rd, 2018 - Make Your Choice...