The Federation of Sovereign Indigenous Nations (FSIN) and Prince Albert Grand Council (PAGC) are speaking out about the death of Sheenalyn Sewap.
The 32-year-old Sewap went missing in Pelican Narrows this past summer. She was missing until near the beginning of October when a boy who was out hunting near Pelican Narrows found her body in the bush.
When RCMP announced that Sewap had been found dead they also said their initial investigation had determined her death was not considered to be suspicious. This determination has raised concerns amongst Sewap's family, who have approached both the PAGC and FSIN about the case.
Recently media along with a number of others were invited to travel to the site where Sewap was found in Pelican Narrows. Speaking to media and those in attendance at the site, PAGC Grand Chief Brian Hardlotte explained leadership and Sewap's family were concerned about the investigation's initial findings.
"The detachment RCMP I guess concluding that this was a suicide, so they (family) were concerned about that," he said.
Another concern which Hardlotte brought up was that the RCMP Major Crimes Unit did not attend the scene when Sewap was found. The PAGC grand chief said communities like Pelican Narrows do not have the same level of resources allocated to them as more populated communities, which he said leads to issues.
"Far too many times, these investigations like this are concluded without the proper investigation," he said.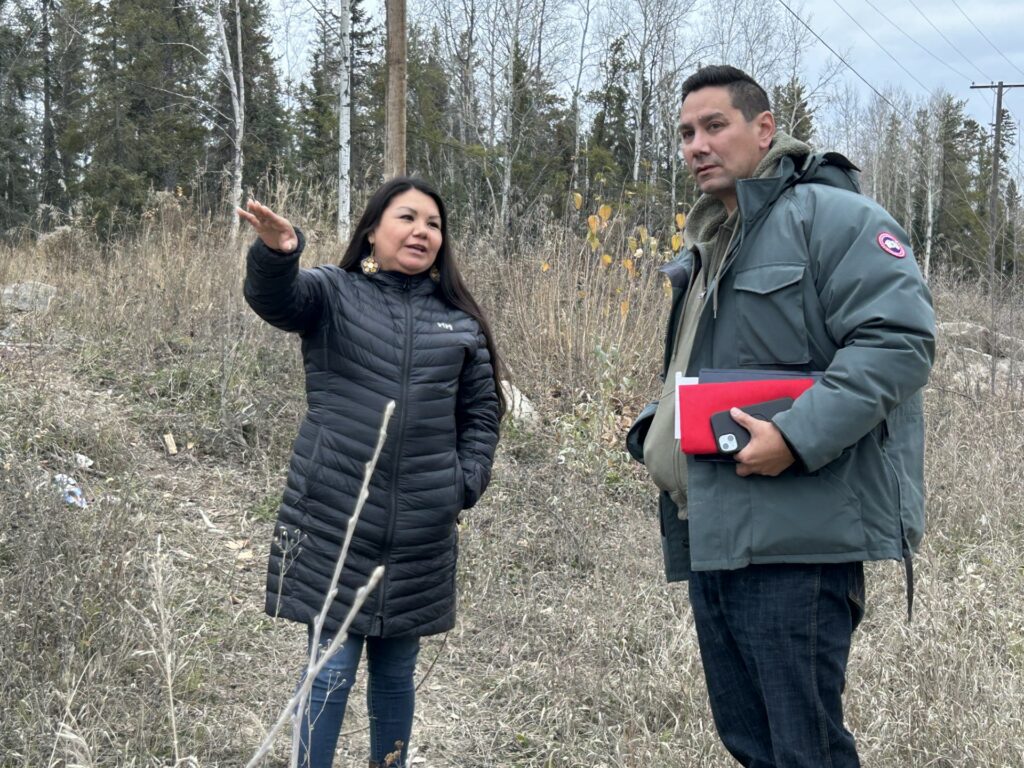 (Pelican Narrows Councillor Sarah Swan, a family member of Sewap, speaks with Jason Stonechild. Photo by Michael Joel-Hansen.)
FSIN Executive Director of Justice Jason Stonechild was also present at the site along with Hardlotte. Stonechild echoed many of the same concerns. He explained that many times there are questions about police investigations in northern communities.
"This represents a lot of the struggles many of our communities go through and there's always a concern of inequity with attention to investigation, with intention to correspondences with the family," he said.
In regards to communication, Stonechild said Sewap's family has not been kept informed about the investigation. He stressed the FSIN is supportive of the Sewap family and is going to do what they can to make sure the family's concerns are dealt with and will work to make sure communication improves between RCMP and the family.
"Sometimes in our northern communities files get concluded without taking all perspectives in to consideration," he said.
In an emailed response to MBC Radio News, the Saskatchewan RCMP said they are investigating Sewap's death along with the Saskatchewan Coroner's Service. The email confirmed the death of Sewap is not currently considered to be suspicious but added they are still waiting on a final autopsy report. Citing concerns about privacy, RCMP declined to provide more details in regards to the investigation.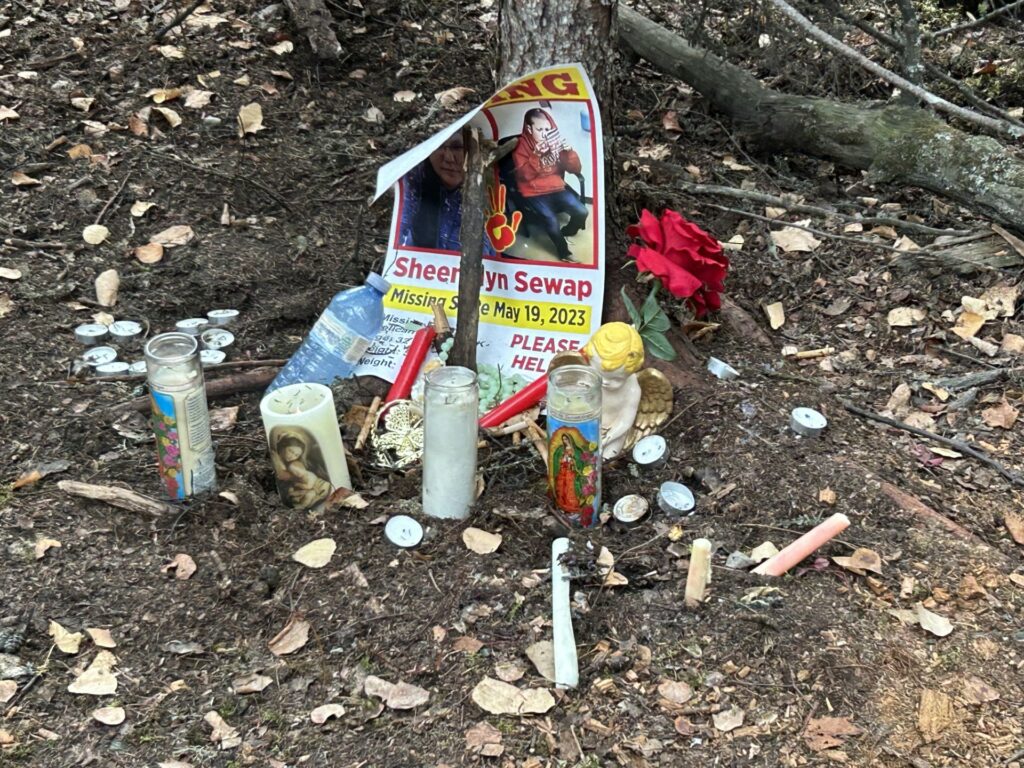 (A shrine at the site where Sewap was found. Photo by Michael Joel-Hansen.)
(Top Photo: Jason Stonechild and Brian Hardlotte stand at the site where Sewap was found before giving their statements. Photo by Michael Joel-Hansen.)