A bridge that connects the Village of Air Ronge, Lac La Ronge Indian Band and the Town of La Ronge is now known as Reconciliation Bridge.
Prime Minister Justin Trudeau was in the Tri-Communities Saturday to mark the National Day for Truth and Reconciliation.
'Mitho Wechewitowin Asokun – Reconciliation Bridge' stands as a powerful and perpetual symbol for our community and for all who pass through the La Ronge area," Lac La Ronge Indian Band Chief Tammy Cook-Searson said.
"It signifies the steadfast dedication of our three communities on the road to reconciliation that unifies us. Together, we must acknowledge the painful past of the residential schools, honour the survivors, and commemorate those who didn't make it back home. As we move forward, let this bridge serve as a beacon of hope, unity, and remembrance, embodying the spirit of togetherness essential for meaningful reconciliation as we step into the future."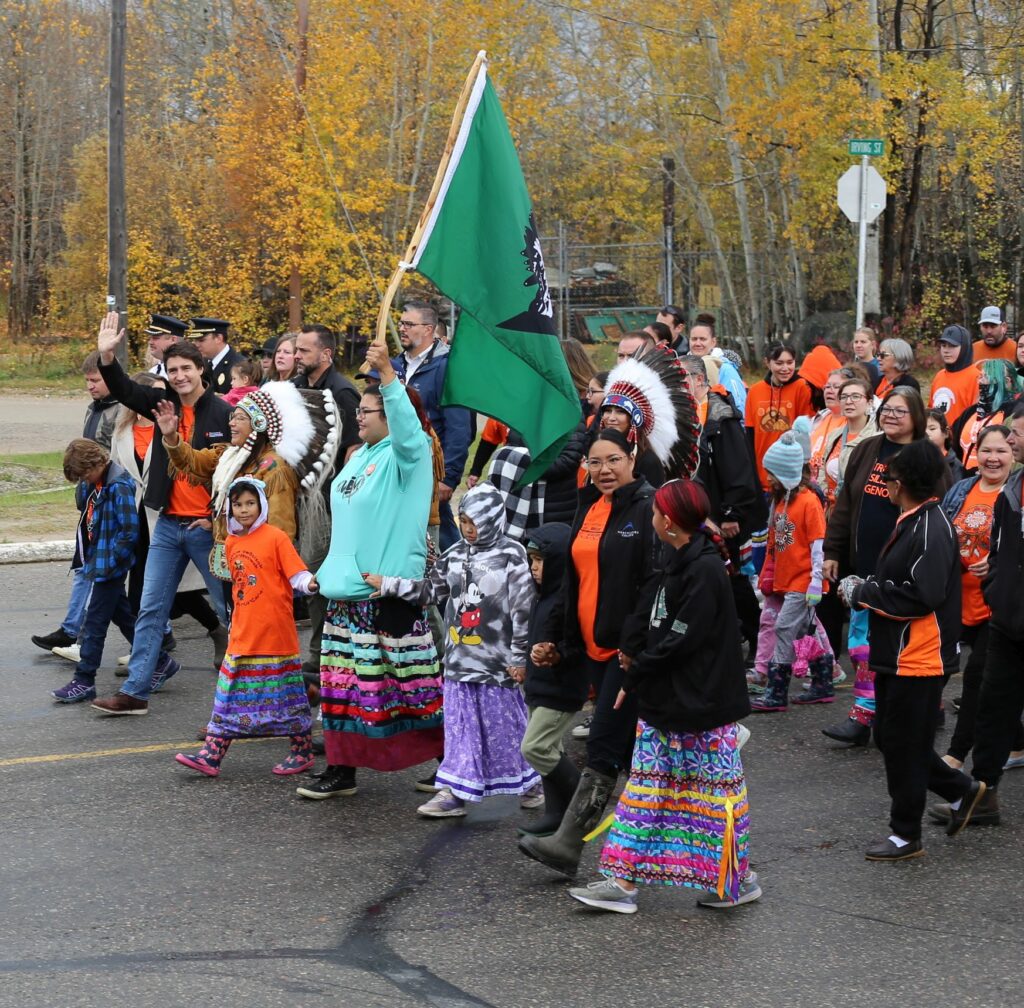 Trudeau participated in an awareness march this morning. He and Chief Cook-Searson walked to the cemetery to pay their respects. Trudeau also toured the Lac La Ronge Indian Band's new Wellness Centre.
"Reconciliation Bridge connects our communities and allows us to work collectively as a Tri-community," Town of La Ronge Mayor Joe Hordyski said. "The new name will serve as a constant reminder of the importance of our principles in decision-making as we move forward in a meaningful way."
(Photo's by David Smith.)