Business and community leaders are gathered in Beauval to talk about tourism in the northwest.
The Fourth Annual West Side Tourism Symposium got underway Tuesday and is set to wrap up Thursday afternoon. The symposium has brought representatives from communities across the northwest to Beauval, where a range of topics are set to be covered including branding and strategy. Participants will also be going on a boat tour at Lac La Plonge.
Speaking to attendees Wednesday, Joe Daigneault, the chair of the North West Communities Management Company, which aims to encourage economic development in the region, said there are currently a number of people in the region who have properties that could operate in the tourism sector, but need some help when it comes to dealing with regulations.
"The recognition that their camp needs to have, that's the missing piece, that's the help that they require to get that happening," he said.
Other issues which Daigneault noted are what he sees as a lack of promotion of the northwest when compared to other regions of the province. He as well noted the transportation infrastructure in the northwest needs to be looked at in order to improve the prospects for tourism in the region.
"Air strips,airports, the main highway, the main artery into our area, that needs to be improved," he said.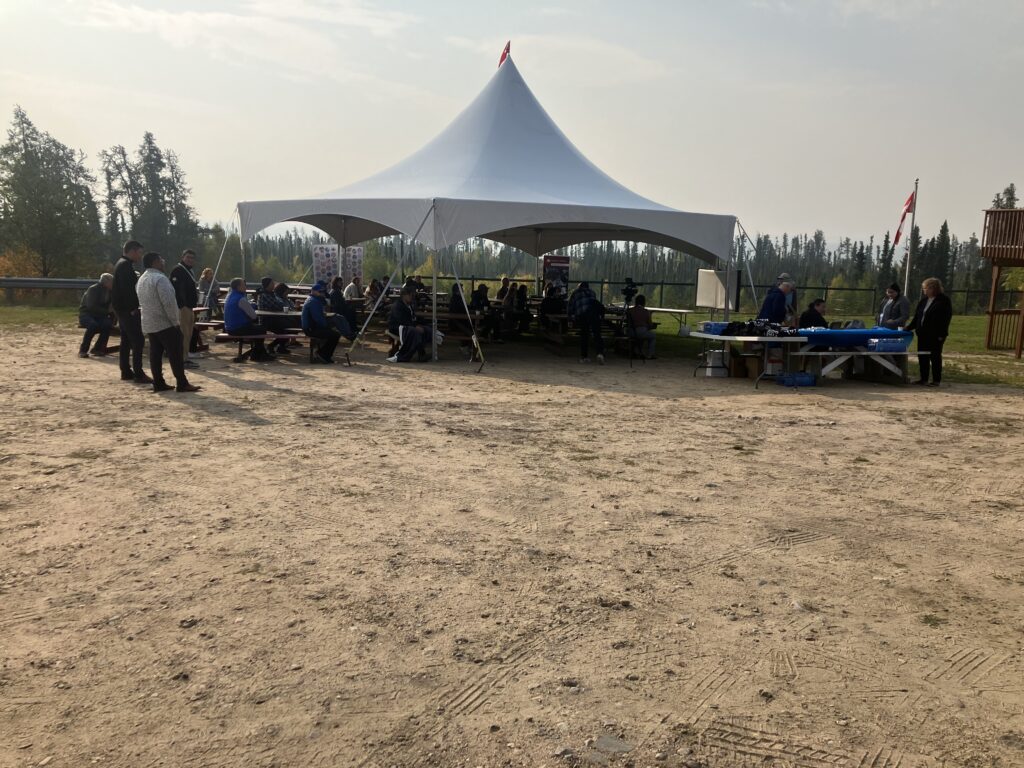 (Photo courtesy of Abel Charles.)
Representatives from the Métis Nation-Saskatchewan (MN-S) were also present Wednesday. MN-S Minister of Economic Development and Tourism Brent Digness spoke about the beauty of the northwest and also touched on how the lands are a gift from the Creator that can be shared with other people via tourism. The minister added in order for the industry to grow there needs to be infrastructure improvements.
"I recognize that along the road as I was travelling where their could be some rest stops and maybe some areas that could have containment for garbage," he said.
The mayor of the Northern Village of Île-à-la-Crosse, Duane Favel was also present Wednesday and offered some remarks to attendees. Favel said they were happy to welcome people to the area and added when it comes to growing the tourism sector in the area there have been some challenges.
"It all boils down to money, whether or not we have the resources to engage at the level we want to engage, it just hasn't happened, but listening to the president, there's lots of positive things happening and if we continue to walk this path, things will happen in a good way," he said.
With Files from Abel Charles. 
(Top Photo. Courtesy of Abel Charles.)