The Prince Albert police officer charged in the death of Saul Laliberte is having his case adjourned.
Tyson Morash was not present when his charges were spoken to Tuesday afternoon in Prince Albert Provincial Court. A lawyer appeared by phone on Morash's behalf and asked for the matter to be adjourned to Aug. 29. The request was granted by the court.
Speaking to media outside court, Associate Regional Crown Prosecutor Chris Browne explained the court granting such an adjournment is not out of the ordinary.
"An adjournment on first appearance is not uncommon, no, this would be normal for defense to get the disclosure and to take some time to review that with their client," he said.
Browne was not able to comment on the specifics of the case, saying only that he is proceeding with the charges as laid. He said he did take time to meet with Laliberte's family to talk about the court process.
While leaving court, Laliberte's family declined comment and asked for privacy.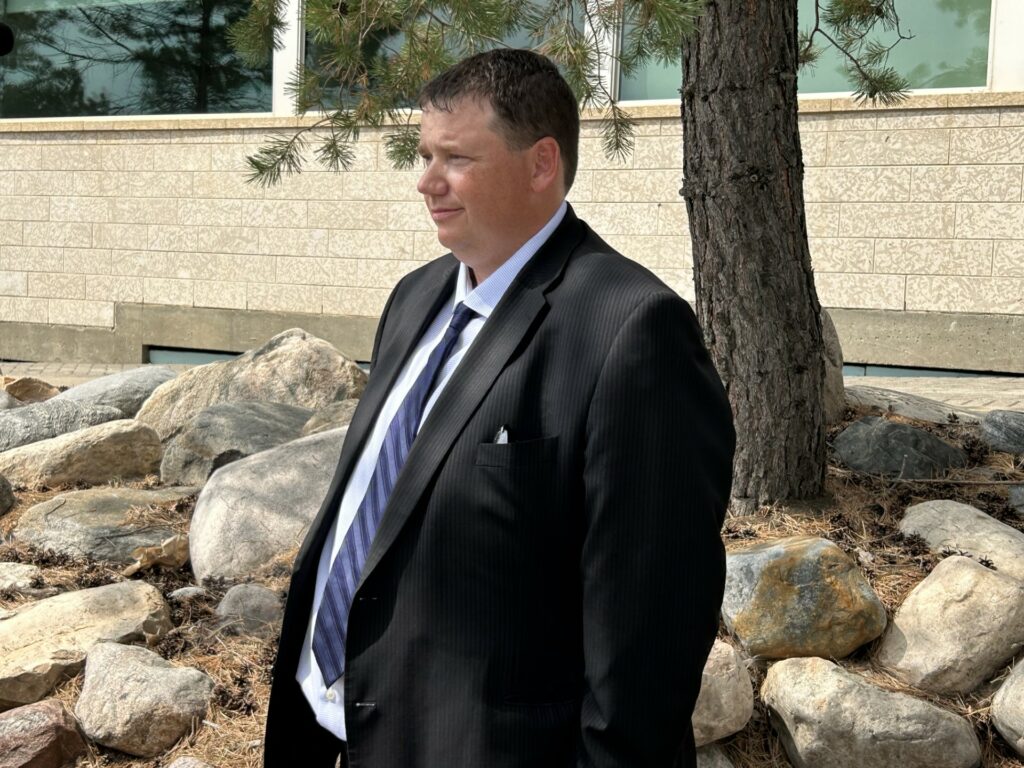 (Crown Prosecutor Chris Browne outside Prince Albert Provincial Court. Photo by Michael Joel-Hansen.)
A number of people were present in court to show their support for the family. Around 25 staff from the Prince Albert Grand Council (PAGC) were present along with PAGC Grand Chief Brian Hardlotte and Vice Chiefs Christopher Jobb and Joseph Tsannie.
After the brief court appearance, the three PAGC leaders stood with Federation of Sovereign Indigenous Nations (FSIN) Justice Director Jason Stonechild, who spoke on behalf of both organizations. Stonechild, a former deputy police chief with the Prince Albert Police Service (PAPS) said FSIN and PAGC stand with Laliberte's family.
"We fully support Amelia Bloomfield and her journey for justice and we want an unbiased proper process that will bring out the truth," he said.
Stonechild added both the FSIN and PAGC have been trying to help the family with loss of Laliberte. He added with the facts of the case not being known, the focus is currently on showing support for Laliberte's family and making sure the judicial process is fair. In his time working for PAPS, Stonechild did come to know the officer charged in Laliberte's death.
"Tyson Morash, I know him personally, he's a good officer and that's the problem with policing, is that there's so many difficult decisions to make on a day to day basis, especially in Prince Albert where policing is very difficult," he said.
When asked about the current leadership situation at PAPS, Stonechild said he hopes to see the current leadership make the necessary changes to the police services.
"I know that Mr. Nogier the interim chief has got a challenge and he's got a great city to work with and he comes with a lot of experience working under Troy Copper in Saskatoon and I know Pat personally and we're going to not apply political pressure and hopefully he does a good job," he said.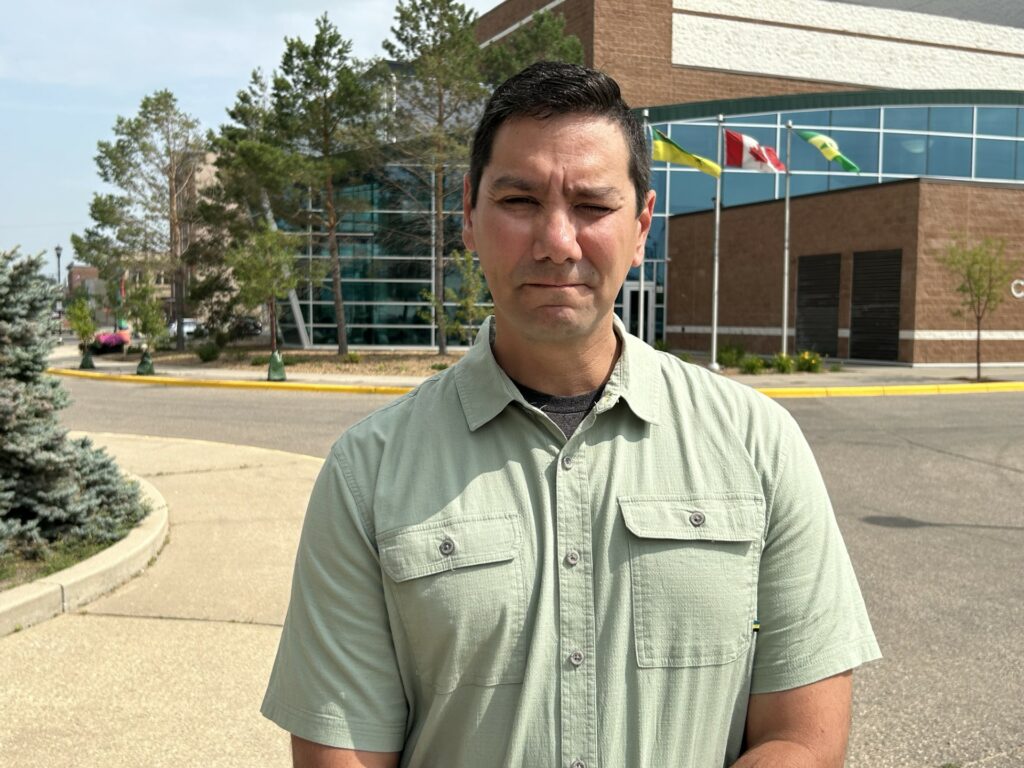 (FSIN Director of Justice Jason Stonechild. Photo by Michael Joel-Hansen.)
(Top Photo. Prince Albert Provincial Court. Photo by Michael Joel-Hansen.)