A new gas bar is now open on Muskoday First Nation.
A ribbon cutting ceremony was held Tuesday morning inside the new store building with a number of people from the community present to help celebrate. There were as well a number of local leaders in attendance along with Saskatoon Tribal Council (STC) Chief Mark Arcand.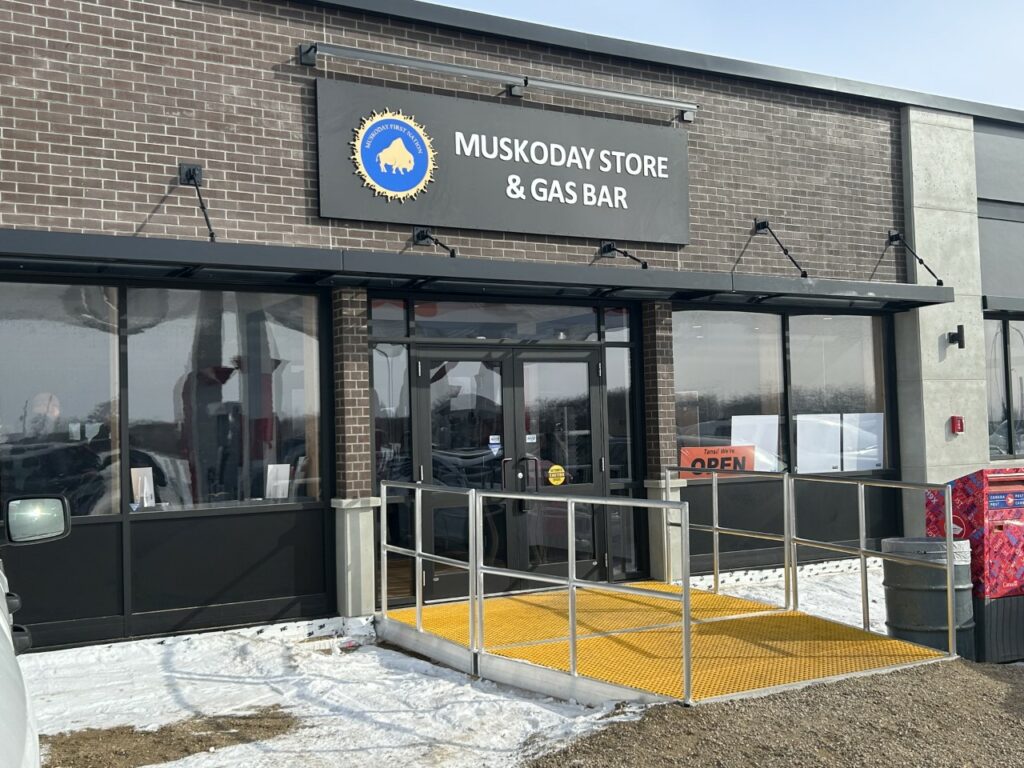 (The new store front. Photo by Michael Joel-Hansen.)
Muskoday chief Ava Bear told MBC Radio News the ribbon cutting and official opening of the new gas bar is a good day for the First Nation.
"Our store has been a long time coming, like it was mentioned here today, its about four years since work began, planning, so to have the opening now is really great for our community members," she said.
Bear said having the new and expanded gas bar and store will allow people to buy some convenience items locally instead of having to travel to nearby communities. During her remarks before the ribbon cutting, Bear took time to give credit to two of her predecessors. She explained chiefs Austin Bear and Herman Crain both played important roles in helping with the planning and development of the new store and gas bar, which employs a total of 20 people.
"We all followed the same goal for the community, its good for everybody, it helps everybody, working together (the) is best way to achieve any goal," she said.
Ian Bear, a board member with the Muskoday Economic Development Authority, said from an economic development point of view the new facilities are helpful for the First Nation on a couple of levels.
"For us a store is an important piece for in community, both as an employment driver and also for future projects, setting the tone for future projects," he said.
When it comes to economic development, Bear said Muskoday is looking at doing some further development on their lands in the future. He explained the gas station project will be helpful for the First Nation going forward as designing and building the new facilities has helped the nation build relationships with people and companies in important areas. Bear added building the new gas station and store was somewhat of a first for the community.
"This is the first project of this scale for Muskoday on the economic development side," he said.
Going forward Bear said there are opportunities for First Nations to undertake projects which will bring economic benefits to their communities. He explained in order to capitalize the right people and structures need to be in place, which the gas station project has also helped with.
"There's plenty of opportunity for First Nation economic development and we need to make sure we have the people in place and the governance structure in place to guide us there," he said.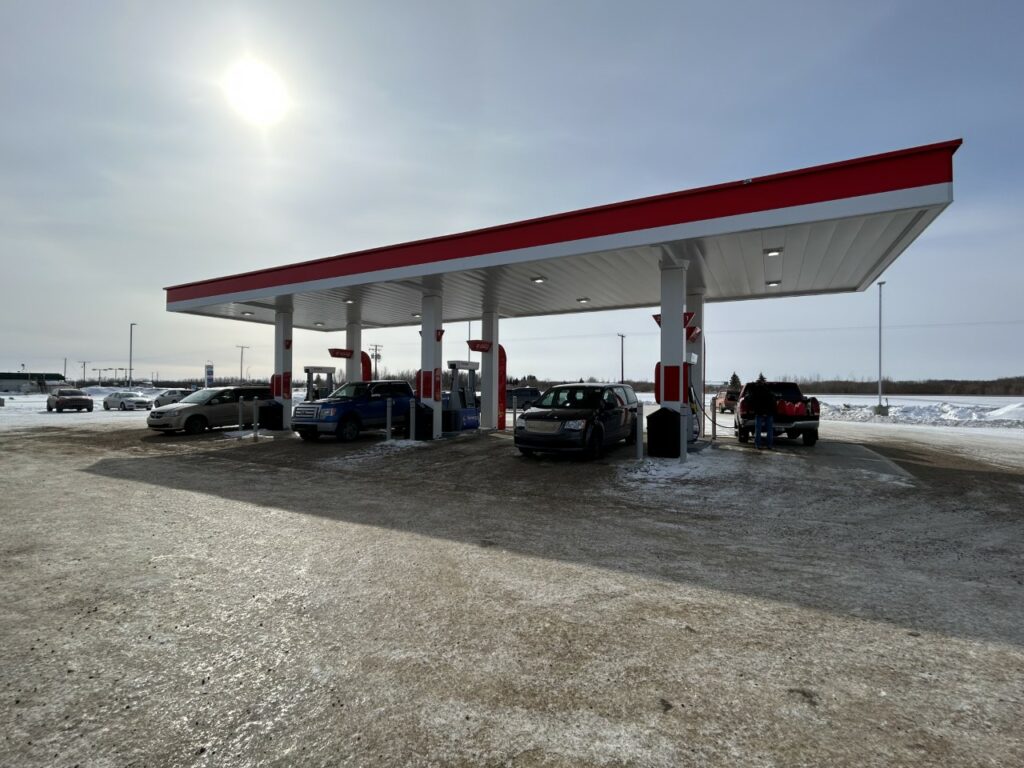 (The new gas pumps at the station. Photo by Michael Joel-Hansen.)
(Top photo. Dignitaries and employees get ready to cut the ribbon to officially open the new gas station. Photo by Michael Joel-Hansen.)