Wanuskewin Heritage Part and Federated Co-op have partnered together to provide a new line of bison food products.
The products will be sourced in Alberta, produced in Saskatchewan and sold at Co-op stores around western Canada.
The packaging includes artwork by Linus Woods, an Ojibway-Dakota artist from the Long Plain First Nation in Southern Manitoba.
A portion of the proceeds will go toward Wanuskewin to support cultural programming.
Wanuskewin CEO Darlene Brander told MBC News that the partnership made sense as bison has been central to Indigenous culture for thousands of years and the Indigenous artwork on the package brings publicity to Wanuskewin and their bid to become a Unesco World Heritage Site by 2025.
"No matter where you are in Western Canada, you'll see our products and be able to learn a little bit more about Wanuskewin," said Brander. "By answering those Truth and Reconciliation calls to action in creative ways like this, we elevate the understanding and appreciation of Indigenous cultures."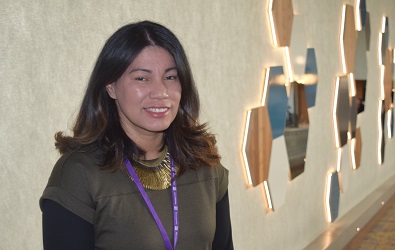 (File photo of Darlene Brander.  Photo by Joel Willick)
According to Co-op, the partnership was brought about by the company's Reconciliation in Action program.
"Co-op and Wanuskewin have a tremendous relationship and this is the next exciting step in our journey together," said Heather Ryan, CEO of Federated Co-operatives Limited in a media release about the partnership.
The products include bison burgers, jerky, meat sticks and smokies, and have already hit store shelves.