A Coroner's Jury is returning 8 different recommendations after hearing evidence in the death of Curtis Mckenzie.
The jury concluded Mckenzie died at Victoria Hospital in Prince Albert on March 9 2020 after he was found hanging in his cell on February 26. The jury as well found his death was a suicide as a result of hanging.
Among the recommendations are that Corrections Service Canada (CSC) review their current policies and practices when it comes to offenders not taking their medications as prescribed and then diverting those medications for illicit use. During the inquest the jury heard Mckenzie was caught on one occasion trying to divert his wellbutrin anti depressant medication and a fellow inmate testified he saw Mckenzie crush up and snort his medication on a number of occasions.
Another of the jury's recommendations calls for CSC to add addictions counsellors along with elders and faith workers to their overall health team. During the inquest the jury heard from Justin Wasylyk, who was Mckenzie's institutional parole officer, who testified the only addictions treatment he is aware of at the facility are offender run programs, which have not been running since the start of the COVID-19 pandemic.
The jury is as well calling for changes when it comes to staffing, specifically working to bring on more mental health workers and support staff to lower current staffs case loads so they can spend more time one on one working with offenders. Improvements to training are also being recommended, including providing more mental health training to staff. The jury is also recommending nursing staff be provided with radios so they can more quickly be alerted about emergencies in the facility. CSC is also being encouraged to review their online medical record system to allow for the better sharing of offenders relevant medical history.
The jury's report is advising some infrastructure changes at the Saskatchewan Penitentiary, one being the addition of more observation cells to the facility. Another are improvements to the elevator, the inquest was told when paramedics were called to the penitentiary to help Mckenzie they were unable to fit their stretcher in the elevator which led to them carrying Mckenzie down the stairs in a sling. CSC is as well be advised to add an interview room where mental health workers can speak with people about being released from the observation cells. Skylar Ursu, who was the acting mental health worker who spoke with Mckenzie while he was in the observation cell testified that currently workers speak to offenders through a hole in the door.
The final recommendation handed down by the jury was directed towards the Victoria Hospital in Prince Albert where Mckenzie was taken on February 25 after he cut himself in his cell. The jury is recommending the hospital work to ensure they provide information on prisoners visits immediately to the penitentiary.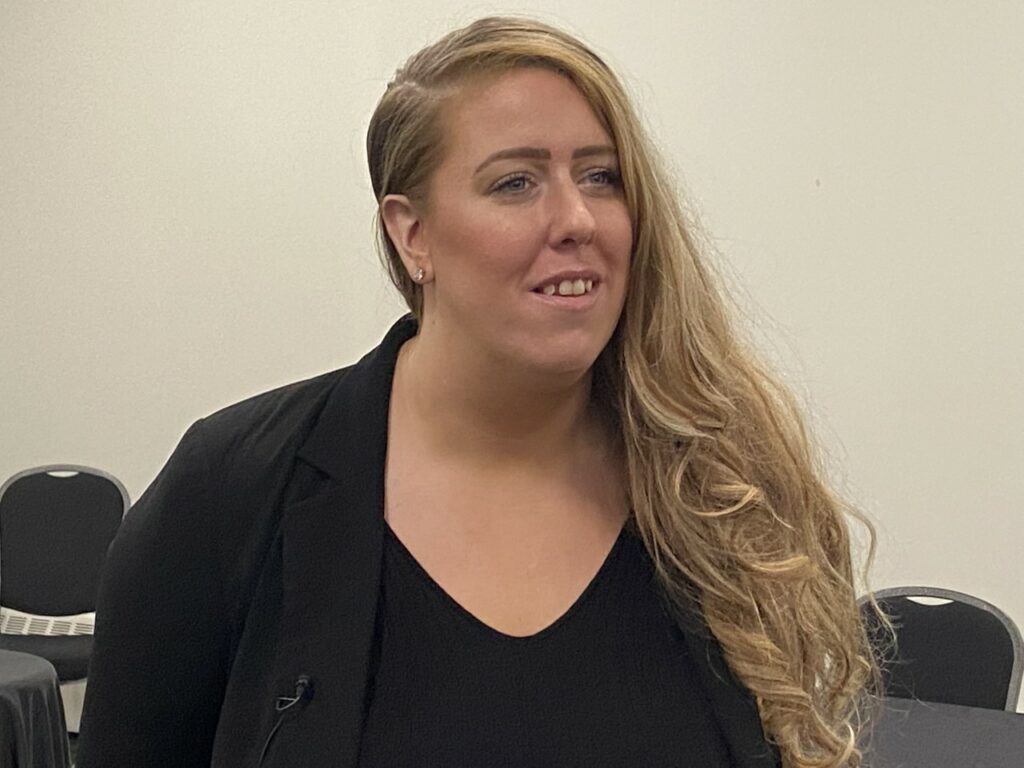 (Meagan Ward speaking media after the inquest. Photo by Michael Joel-Hansen.)
Meagan Ward, the lawyer who represented the Mckenzie family at the inquest said she was pleased with the jury's work.
"It was really good to see very thorough recommendations, you could tell the jury was really listening to the process and all the evidence which I think is really important, we knew that a lot of this was going to circle around resources and mental health, so its nice to see recommendations that really address those issues," she said.
Ward explained in consultation with members of Mckenzie's family she worked to make sure her questions focused on the issue of mental health as well as resources inside the penitentiary provided to people dealing with mental health issues. She added the family is serious about seeing changes made.
"They're going to continue to push and want to see that those recommendations are taken seriously and that changes are made to prevent similar situations in the future," she said.
Congress of Aboriginal Peoples (CAP) National Vice Chief Kim Beaudin as well took part in the inquest on behalf of CAP. Speaking to media after the jury handed down their recommendations, Beaudin said the jurors did a really good job with the recommendations they put forward. He added whether the recommendations will be put in place is another question.
"Whether Corrections Services Canada's going to follow up on them's another issue," he said.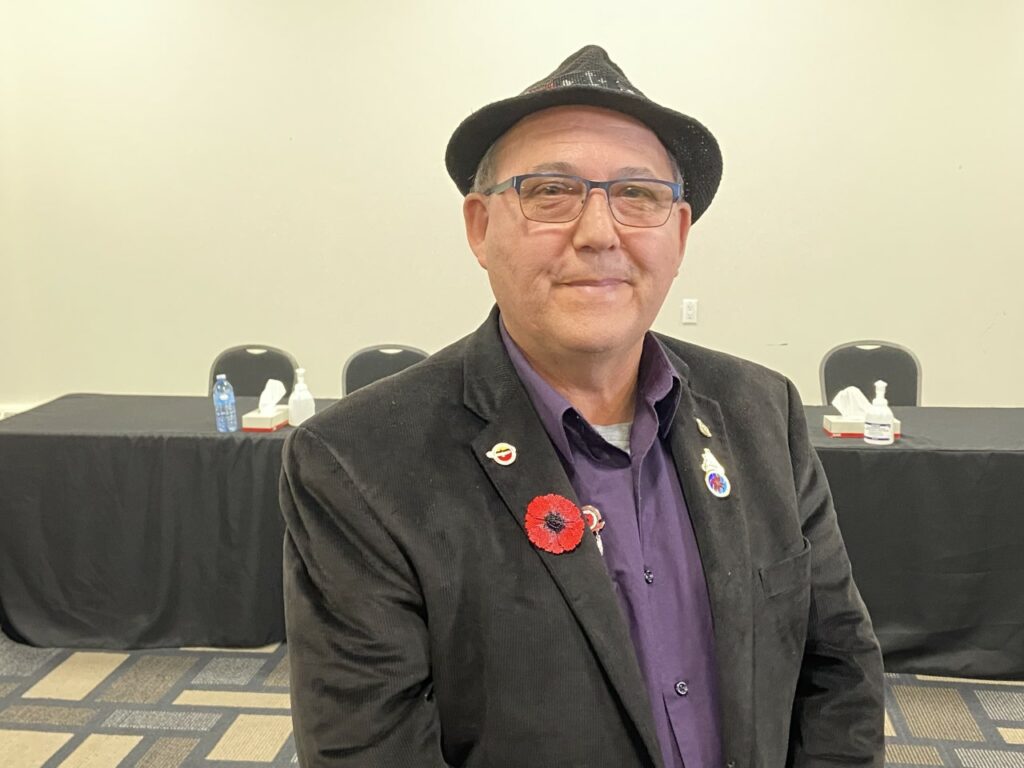 (CAP National Vice Chief Kim Beaudin. Photo by Michael Joel-Hansen.)