Approximately 19,000 people descended on Mosaic Stadium in Regina for a day of Truth and Reconciliation. A sea of orange coated the football field as participants wore an orange shirt to commemorate Friday as the National Day of Truth and Reconciliation, formally Orange Shirt Day.

September 30 is a day for designated to remember Indigenous children who died in or were forced to attend residential schools

Miyo-wîcîwitowin is Cree for reconciliation and is also defined as walking together in a good way.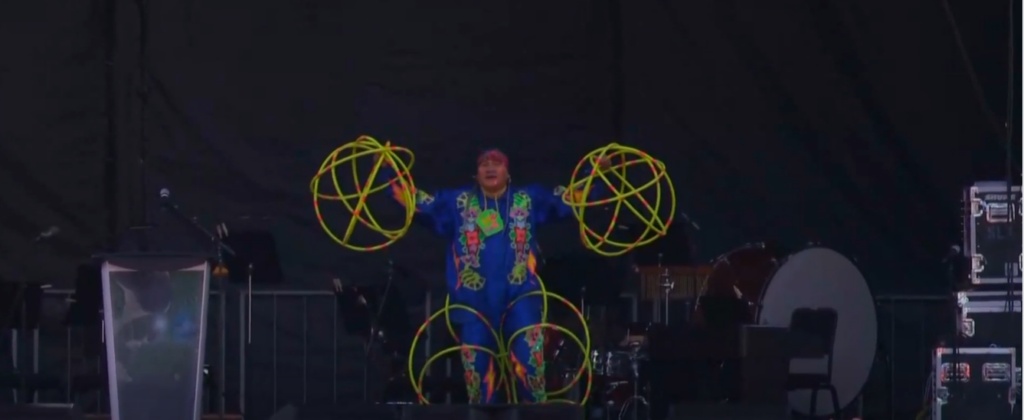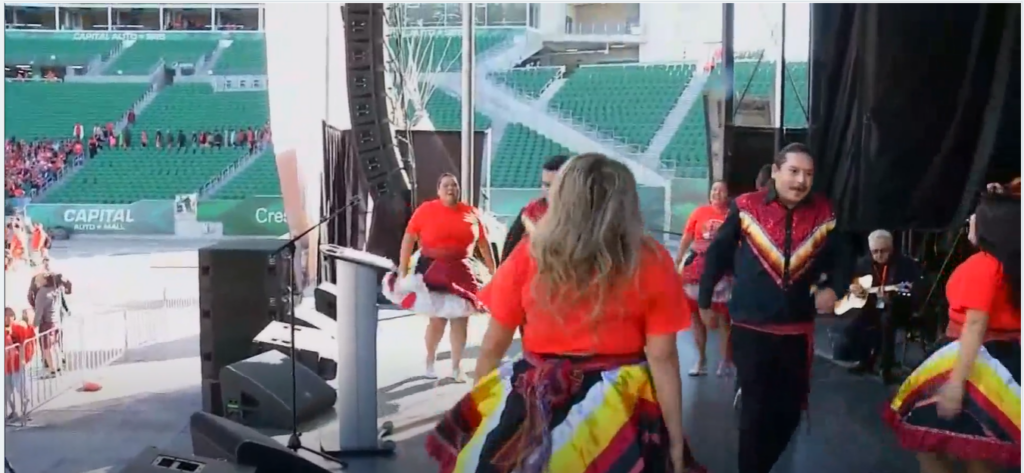 (Dancing opened the Miyo-wîcîwitowin Day)

Chief Cadmus Delorme, of the Cowessess First Nation helped to organize the event, announced earlier this spring to help foster community discussions on reconciliation.
"The most important table for reconciliation is the kitchen table in this province, every one of our kitchen tables," said Delorme. "The survivors are all around us and they're listening. Sometimes you pass them in the store, sometimes they come into your classroom. Sometimes they're your best friend, or they're your grandpa or your grandma."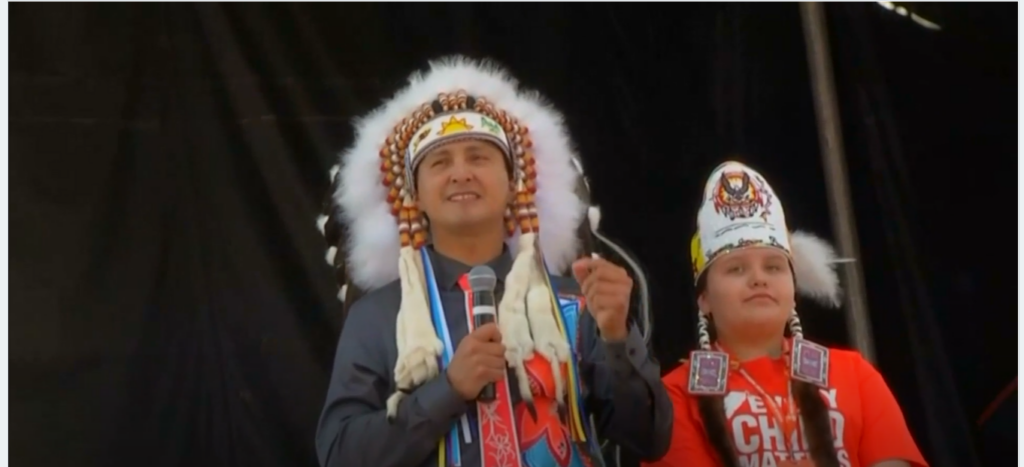 Governor General Mary Simon, after paying respects Wednesday to the victims of the stabbing rampage on the James Smith Cree Nation stated that education is important for Canadians to understand the residential school system and progressing reconciliation.
"Education is the key to reconciliation. We must learn about each other to reach out to different cultures, indigenous and non Indigenous alike. And it is our shared responsibility to record and teach the true history of Canada. Keep building, keep expanding the circle."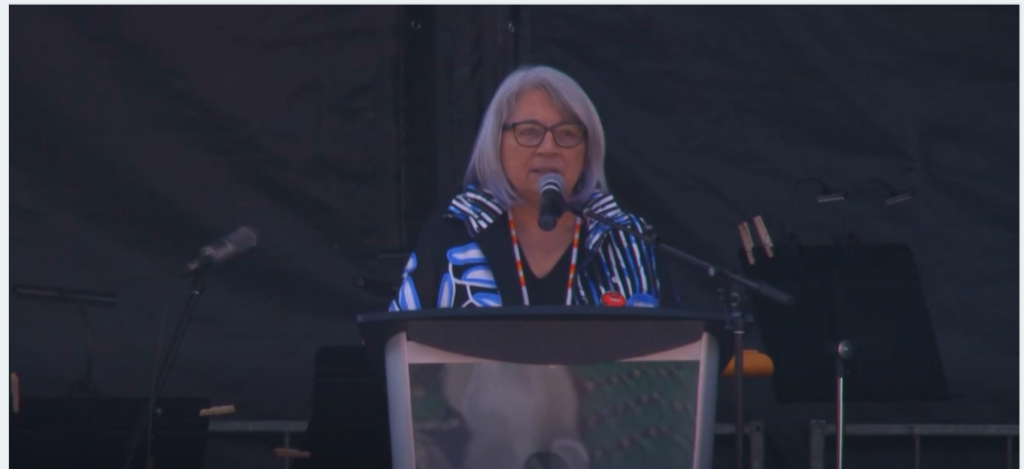 Students heard presentations from former residential school survivors and were entertained by musicians.