Big River First Nation is celebrating the grand opening of the Jim Neilson Sports Complex.
The multi-use sports facility welcomed community members and dignitaries from across the province Tuesday for its grand opening featuring a WHL preseason game between the Saskatoon Blades and the Prince Albert Raiders.
Hundreds of people were on site for the official ceremonies and the hockey game.
When asked how he was feeling on the grand opening, Big River First Nation CEO Derek Klein says he is excited.
"I'm excited it's finally come to fruition," he told MBC News.  "It's been twelve years of hard work in this facility is going to be great for the youth and community for years to come by."
The facility features a 1,500-seat arena, artificial soccer turf, football field, baseball field and a space for powwows.
In total the facility, along with the neighbouring Chief John Keenatch High School, cost $45 million with the majority of the funding coming from various sources from the federal government.  Klein says the band has put in around $1.5 million in funding.
The First Nation's CEO says the there is a sense of pride permeating through the community at the grand opening of the facility.
"I can just feel it in the community in how proud they are and how much this facility is going to benefit the youth," he said.  "It's been a dream for the last 15 years and it is coming true today, so we couldn't be more excited.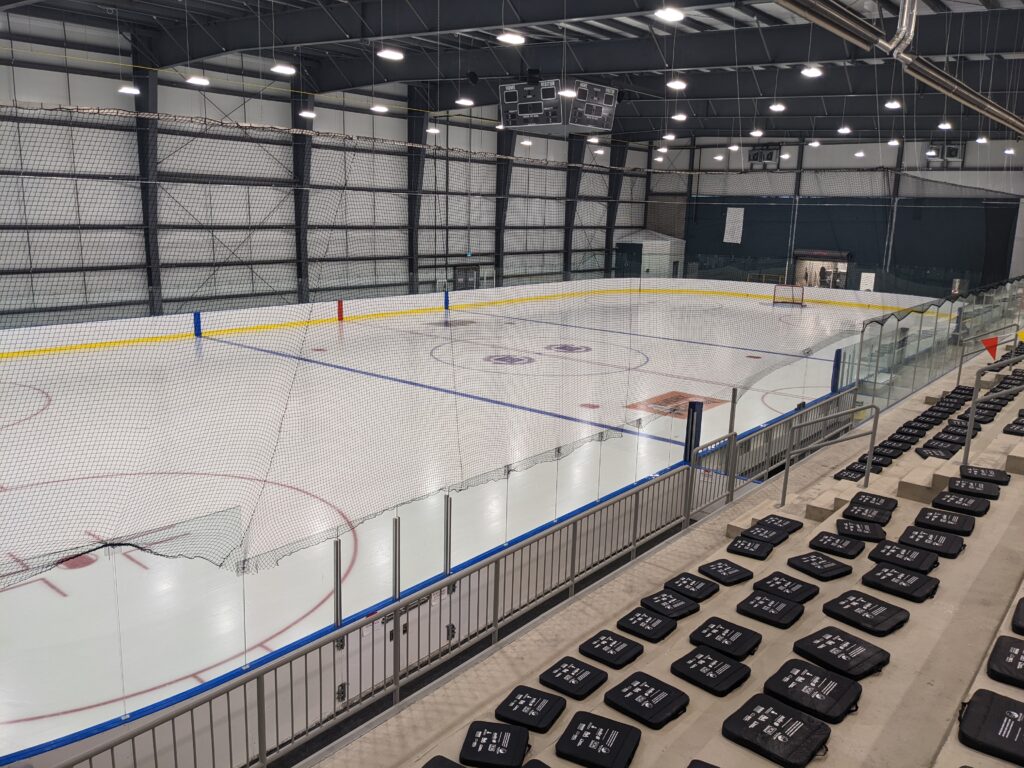 (Photo of the rink of the Jim Neilson Sports Complex. Photo credit to Joel Willick)
Legacy of Jim Neilson
Jim Neilson, a member of Big River First Nation, played over 1,000 games in the NHL, many of them spent with the New York Rangers.
"Hopefully this building will inspire youth in the community that if Jim could make it so could we," said Klein.
The New York Rangers also sent representatives from the organization including former NHLer Adam Graves, who now works with the Rangers front office.
"We couldn't be prouder to celebrate (Neilson) here today and his family and know that he is such a huge part of our history," said Graves.  "Certainly his legacy lives on in New York, but up here he is such an inspiration to all these kids and this facility is terrific."