Prince Albert is now home to another First Nation owned gas bar.
Cree Land Mini Mart II held a grand opening Wednesday on the city's west side. The gas bar is owned by the Piapot First Nation and operated in partnership with Penner Oil. Crystal Crowe a Councillor for Piapot First Nation said they've been looking forward to officially opening their new location for some time.
"It's very exciting, we've had many questions on when the new location was opening, due to COVID it has been pushed back for some time, so there's been a lot anticipation on the opening day, we're all just really relieved and glad it has finally happened," she said.
The gas bar in Prince Albert is the second location owned by Piapot to open its doors, with the first one being in Regina. Crowe explained the First Nation is happy to be in the city and with their location on the west side. The band councillor added they are also looking to bring employment into places like the west side of Prince Albert.
"A lot of people are hesitant to open up in situations with core areas and stuff and we've had success in our other location in Regina, so we feel that this would be a successful and a great place to have it for the convenience of our membership and community," said Crowe.
Nicole Zajac, the chief financial officer for Penner Oil which supplies fuel for the gas bar and works with Piapot running the location said getting to grand opening was a process which took several years.
"We purchased this piece of property about five years ago and then Piapot First Nation took it over and went through the process of having it changed to status land, so that took us about five years and then last year once we very excitedly got the transfer to treaty status, we went through with planning," she said.
Building the new gas bar took about nine months. The station started serving the public last week.
Zajac said Penner Oil has been working with Piapot since 2008 when the First Nation's gas bar opened in Regina. Zajac said the company was looking to work with Piapot again and to build a large store in an urban setting. She added they feel really good about their location in Prince Albert.
"There are a few other competitors in the market, but no one here on the west side, nobody within the community, so we were looking for a spot that we would be of use to community members," said Zajac.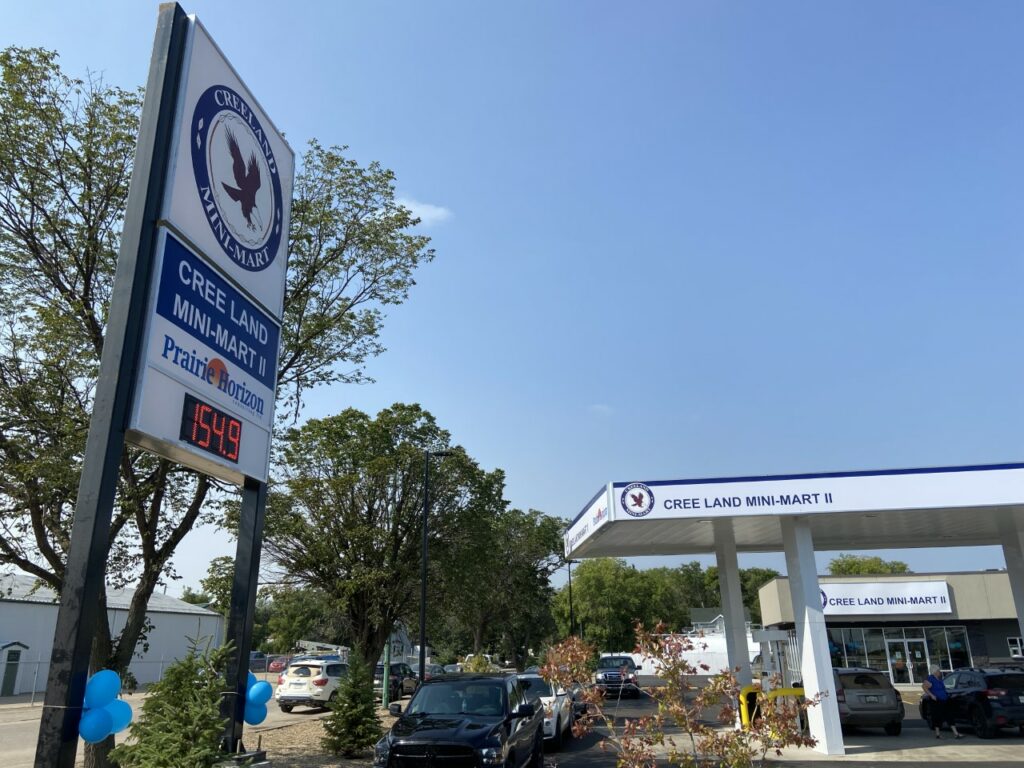 (Top Photo: Councillor Crystal Crowe cuts the ribbon to officially open the gas bar. Michael Joel-Hansen)