A 29-year-old man from La Ronge faces an attempted murder charge after he allegedly fired a gun at an RCMP officer.
This past Sunday two bullets would strike an RCMP vehicle after an attempt at a traffic stop.  This prompted the RCMP to issue an emergency safety alert for the community, which would end later in the day.
Terrance Daigneault, who police say also goes by Terrance Kenney, is charged with discharge firearm with intent and possession of a weapon for a dangerous person in addition to the attempted murder charge.
Two others have also been charged in relation to the incident.
36-year-old Allan Sanderson of La Ronge is wanted for obstruction and unauthorized possession of a firearm in a motor vehicle.
While 22-year-old Celine Charles of La Ronge is charged with one count of obstruction. Charles is described as being 5'4" tall, 112 pounds with black hair and brown eyes. She has a rose tattoo on her left hand, a heart and flame tattoo on her left arm and "Charles" tattooed on her chest.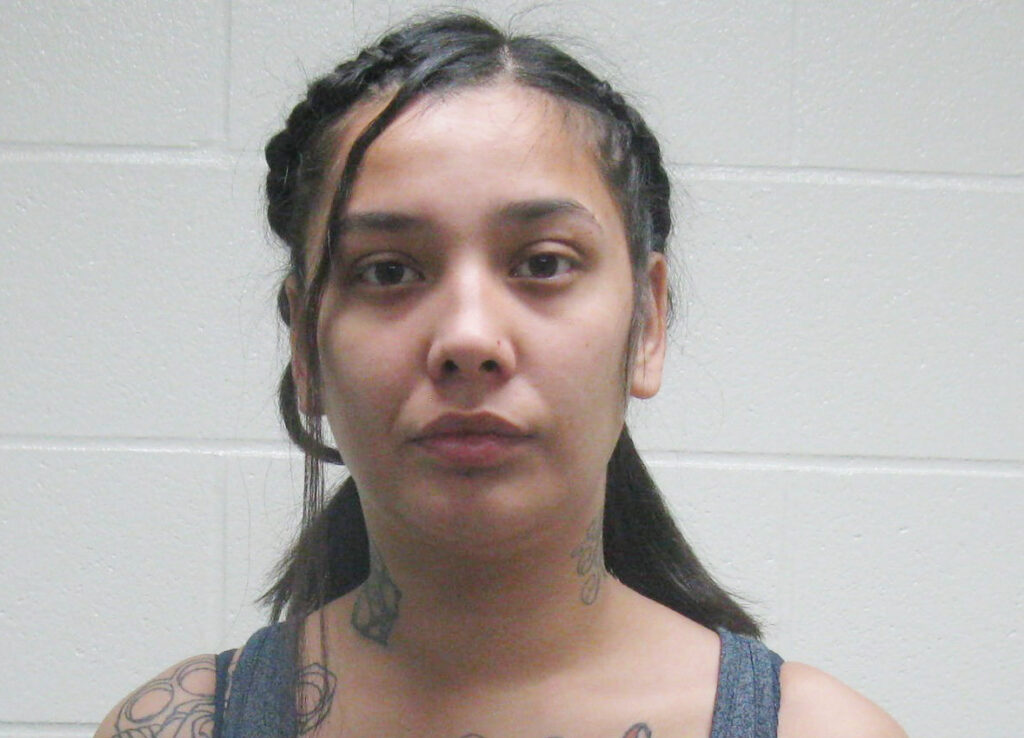 (Photo of Celine Charles provided by the RCMP.)
The RCMP are on the lookout for these individuals and ask anyone who sees Daigneault, Charles, or Sanderson is asked to not approach and immediately call police.
The Federation of Sovereign Indigenous Nations put out a joint release with the RCMP asking for the accused to turn themselves in.
"We do not want to see continued violence and we do not want anyone hurt, or worse," said FSIN Vice-Chief Dutch Lerat who holds the executive's justice portfolio. "We urge these young men to turn themselves in peacefully and seek our spirituality for traditional healing; your Family loves you and your Federation will be there for you."