Students and staff from Northlands College participated in the Walk for Wenjack event Thursday.
The walk was part of a week long initiative organized by the Gord Downie and Chanie Wenjack Fund called Secret Path Week.
Kristy Todd, the manager of student affairs for the college, said Northlands wanted to participate in the walk to give people a space to educate themselves and others on reconciliation.
"This walk is to provide Indigenous and non-Indigenous peoples in Canada kind of a space to come together in that call to action, and part of the foundation's hashtag is #DoSomething so this was one of those things for us here at the College that we wanted to bring in and engage in that reconciliACTION statement that's out there."
Northlands held three walks in total, one at each of their campuses in La Ronge and Air Ronge during the lunch hour on Thursday.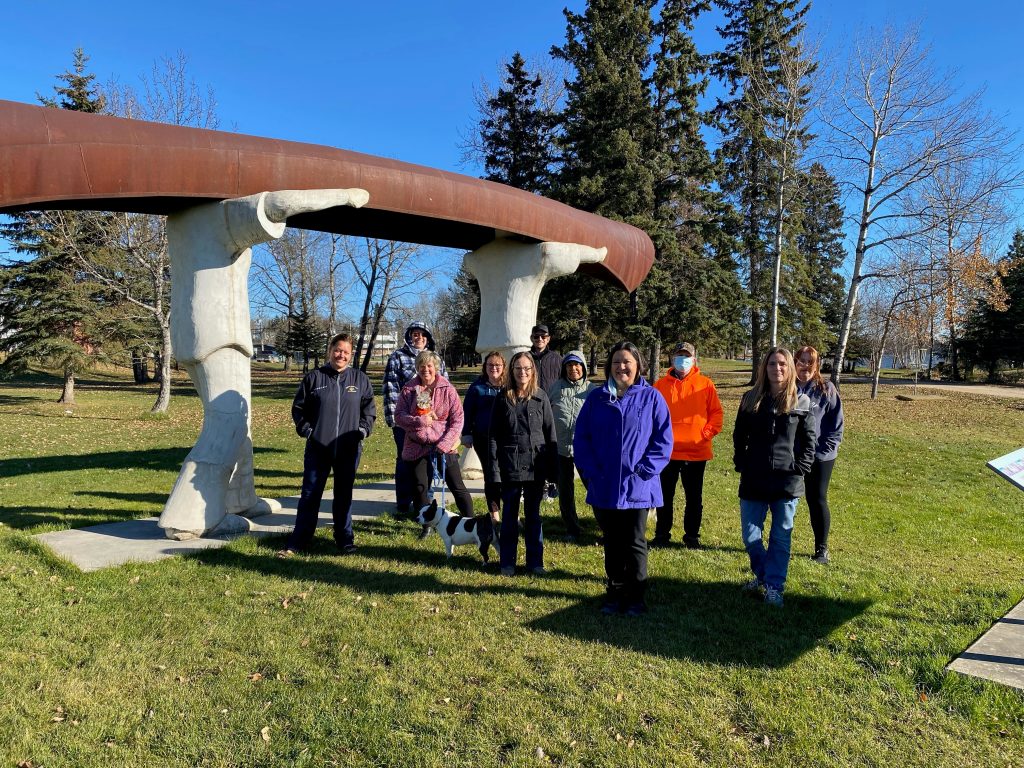 Todd said Wenjack's story of trying to walk back home after escaping from a residential school in Ontario then dying on the way is what happened to many Indigenous people trying to leave residential schools.
She said that's another reason it's important to support organizations from all over Canada who create these initiatives.
"I think it's important that people in their communities take the time to look at, and do their research around, truth and reconciliation initiatives that are happening across the country, and that we not only take the time to educate ourselves but we take the time to educate each other," Todd said.
The Gord Downie and Chanie Wenjack Fund hold a week of events annually from Oct. 17, the day Downie died, to Oct. 22, when Wenjack died trying to get to his home.
In addition to the walk, the Fund also had Lac La Ronge Indian Band Elder Solomon Ratt do a reading on Wednesday.
(PHOTO: Top, Kristy Todd, manager of student affairs for Northlands College participated in the Walk for Wenjack event with other staff and students. Bottom, staff and students are the College's Rock Campus also participated in the walk. Photos courtesy of Kristy Todd.)