Thursday was Canada's first National Day for Truth and Reconciliation and several events were held across Saskatchewan to mark the historic day.
The new holiday honours the survivors of residential schools and their families and was a chance to give all Canadians the opportunity to learn about the legacy and affects of residential schools.
Several events took place throughout the day in the province with that goal in mind. The events included walks, memorials, storytelling, concerts, and more.
In and around Saskatoon, the Saskatoon Tribal Council, Wanuskewin Heritage Park and the Indian and Metis Friendship centre all hosted events.
STC hosted a concert called Every Child Matters with traditional performances and music, Wanuskewin held a teepee raising and the friendship centre held a memorial with several speakers and storytellers.
Events also took place in the north with La Ronge and Ile a la Crosse hosting gatherings to honour the legacy of residential schools.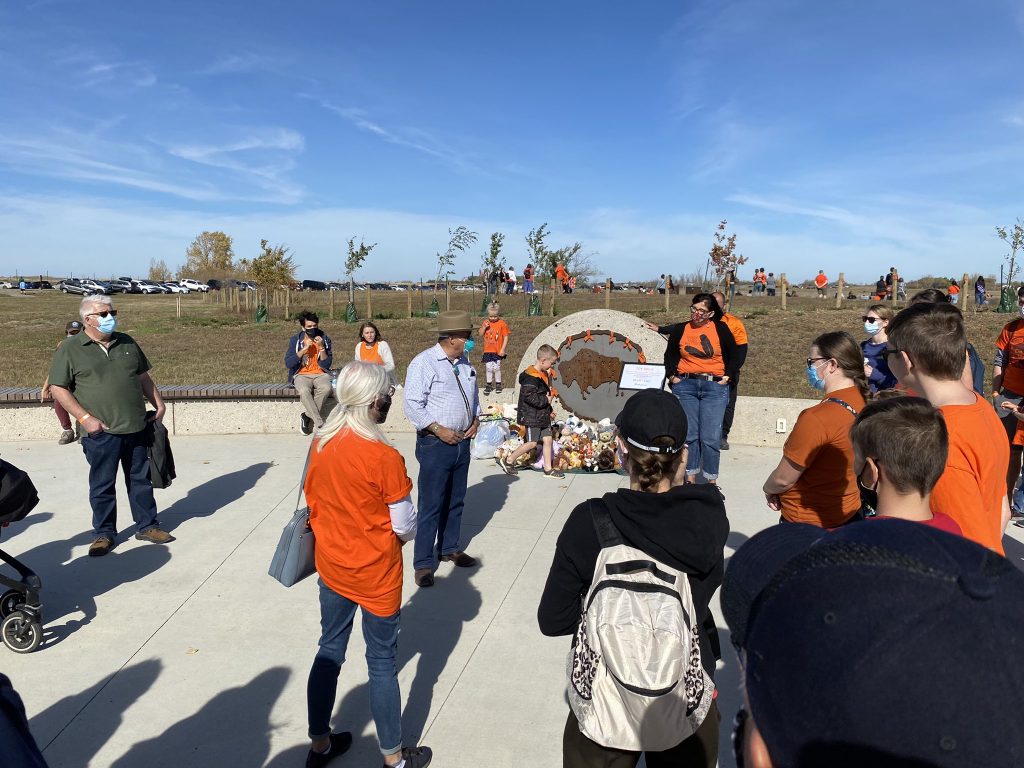 In the south, Cowessess First Nation held a gathering at the Marieval Indian Residential School where 751 unmarked graves were recently discovered.
Cowessess says they have identified around the 300 of the individuals in the unmarked graves.
To observe the National Day for Truth and Reconciliation, Cowessess held an open mic for anyone to share the stories.
Truth and Reconciliation day was made a federal statutory holiday in June. Cities like Prince Albert, Saskatoon, and Regina made the day a holiday for there employees as well.
While there were calls for the province of Saskatchewan to make it a holiday they said they couldn't until they returned to the Legislative Assembly as a change to a holiday would require a change to the Employment Act.
The government previously stated they would be open to a change in the future.
(TOP PHOTO: Courtesy Facebook via Chief Tammy Cook-Searson)
(MIDDLE PHOTO: Courtesy Twitter @Wanuskewin_Park, @ericandersonyxe)