A Cree-Métis woman from La Ronge is being honoured by the Toronto International Film Festival.
Danis Goulet, a director and filmmaker, is being awarded the Emerging Talent Award Sept. 18.
Goulet is also bringing her first feature film, Night Raiders, to the festival.
She said receiving this award the same year she screens her first feature film at the festival shows that hard work pays off.
"To come back to the festival with my first feature and then be recognized with the award—it feels really good," Goulet said. "It's just a testament to the many years of work that it takes to get a project this big made."
Night Raiders is a film set in a future post-civil war North America, and follows a Cree mother trying to keep her daughter from being taken by the state.
Goulet said her inspiration for the movie came from the effects of colonization on Indigenous people in Canada.
"In telling stories that invite audiences into this, I'm really hoping that it generates more understanding, more empathy, more conversation around it because it's so important that we don't look away (from) something that is so intrinsic to the foundation of the country that we all live in."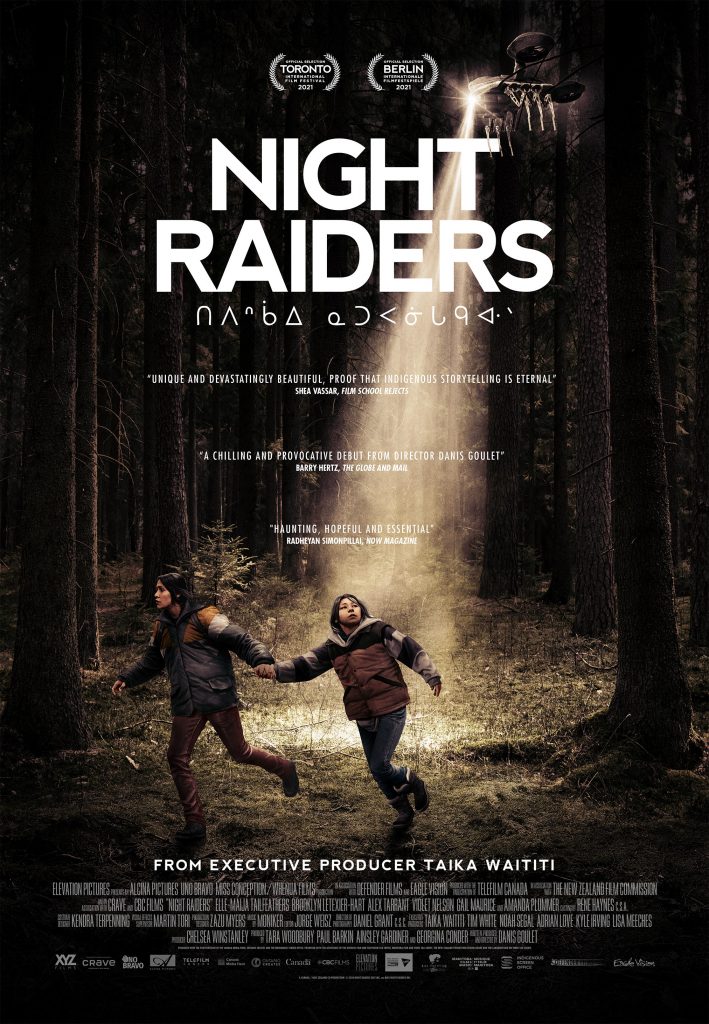 Night Raiders will be screened in Toronto Friday.
Goulet grew up in La Ronge and Regina.
Her first venture in film was in 1998 when she worked on a project with Indigenous filmmaker Tasha Hubbard and journalist Doug Cuthand.
Goulet said her advice to young people from Northern Saskatchewan who want to get into film is to keep going.
"Back when I was young, I used to go take out a little camera, and try shooting and editing," she said. "Follow that interest, practice and see where it takes you."
Goulet said she will be bringing her new film to communities across Canada, including La Ronge.
Over the summer, Goulet directed a movie that will be streamed on Netflix.
She said the Netflix thriller, Ivy, will be released sometime next summer.
(PHOTO: Top, Danis Goulet has also created short films, one of which was shot in La Ronge. Bottom, Night Raiders poster. Photos courtesy of Danis Goulet.)