(Photo: Old Cemetery in La Ronge. Courtesy of Chief Tammy Cook-Searson Facebook.)
WARNING: This story contains distressing content
A northern Saskatchewan First Nation is about to conduct a ground-penetrating radar search of a cemetery belonging to an Anglican Church operated residential school for unmarked graves.
The Lac La Ronge Indian Band, partnering with SNC Lavalin will begin work Saturday on the old cemetery site, near the Lac La Ronge Indian Residential School.
"To do this work that needs to get done that we have to mark the unmarked graves and just to make sure that we're honoring and remembering," Chief Tammy Cook-Searson said. "It's difficult work. But we also know that it has to it has to get done."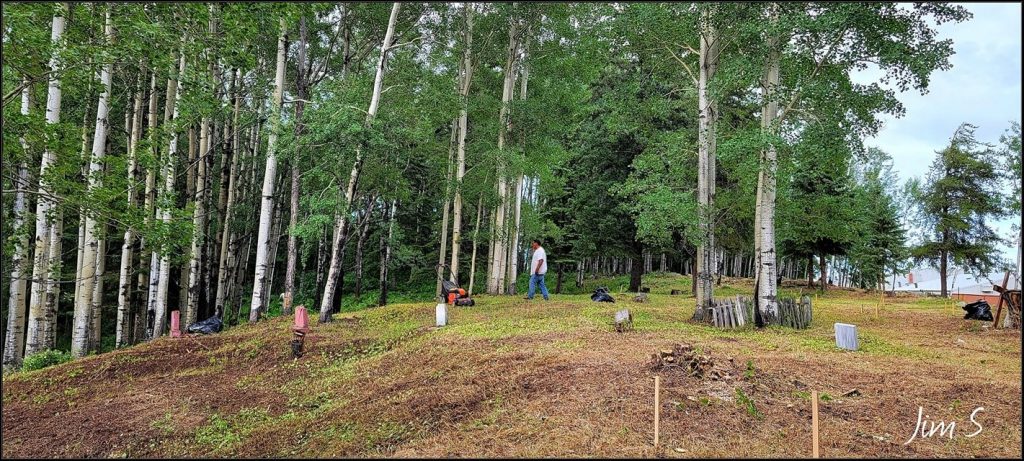 (Photo: Old Cemetery in La Ronge. Courtesy of Chief Tammy Cook-Searson Facebook.)
Following the Tk'emlúps te Secwépemc First Nation's announcement in late May of 215 remains of undocumented children at the residential school in Kamloops, the First Nation undertook the task of clearing trees and cleaning up the cemetery in preparation of the search.
"One of our elders was there and she went over there and said, my dad's resting place is here. I followed her and then I noticed that the cemetery was needing a lot of work and a lot of clean-up. We decided that we were going to clean it up," explained Cook-Searson.
A contractor was hired, taking three weeks to clean up the site, using great care not to disturb anything, rather mow grass and cut trees at the base, leaving only the stumps.
"Elders that are coming out and telling us that there is a mass grave here, different marking areas of westward where they want us to search," she said.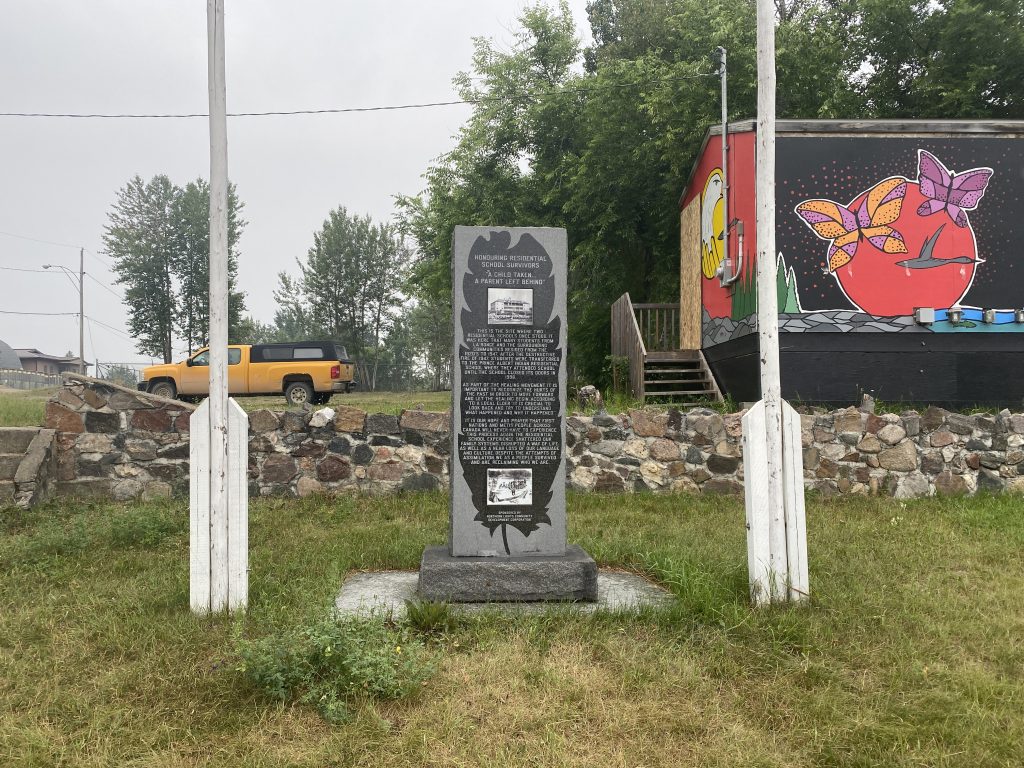 (Photo by Sam Campling.)
A four-day sacred fire and ceremony will begin Friday, before the search commences Saturday.
Cook-Searson described the search as preliminary suggesting more weekend searches are needed.
"I don't think we don't really know what to expect. But we know that it's important work that we have to carry out and it's also even being able to mark the unmarked grave sites. And then we'll just be there to support each other," said Cook-Searson.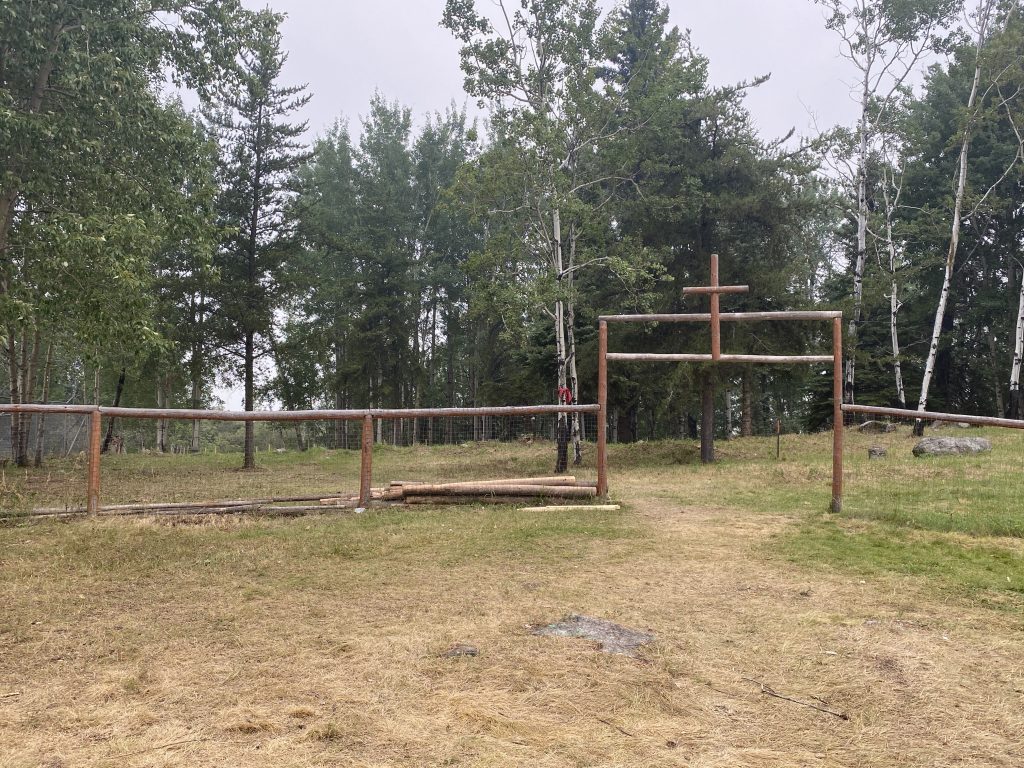 (Photo by Sam Campling.)
The First Nation will be providing on-site mental and emotional support to survivors and Elders and will carry-on that support after this weekend.
The first residential school was operated by the Anglican Church of Canada from 1907 to the 1920's, until it burnt down. That school was replaced, but it too burnt down in 1947, with children being assigned to other residential schools.
Cook-Searson said that the Anglican Church released all its documents to the Truth and Reconciliation Commission, and that the Church is willing to provide access to documents and supports.
Support is available for those affected by their experience at Indian Residential Schools and in reading difficult stories related to residential school.  The Indian Residential School Crisis Line offers emotional and referral services 24 hours a day at 1-866-925-4419.