(Screenshot of the search site for unmarked graves at Marieval residential school.)
It is considered one of the largest unmarked burials at a Canadian residential school, as the Cowessess First Nation says ground-penetrating radar has detected 751 unmarked graves at the Marieval residential school near Broadview.
"This is not a mass grave site. These are unmarked graves," said Cowessess First Nation Chief Cadmus Delrome.
Delrome described the search site as a first phase of 44,000 square meters. The ground-penetrating radar began June 2, as the First Nation partnered with Sask. Polytechnique.
Delrome explained that the "hits" for unmarked graves has a 10 percent margin of error, but confirmed that the one-by-one-meter graves exists for much of the search site. He estimates the site will contain more than 600 confirmed unmarked graves.
"The grave site is there and it's real. And if you were to see it, there are 751 flags. When you look at it, it is the pain of the memories of being in the school for many that it is triggering," explained Delrome.
The Marieval residential school operated from 1899 to 1970 by the Roman Catholic Church. It ultimately closed in 1997 and was demolished two years later.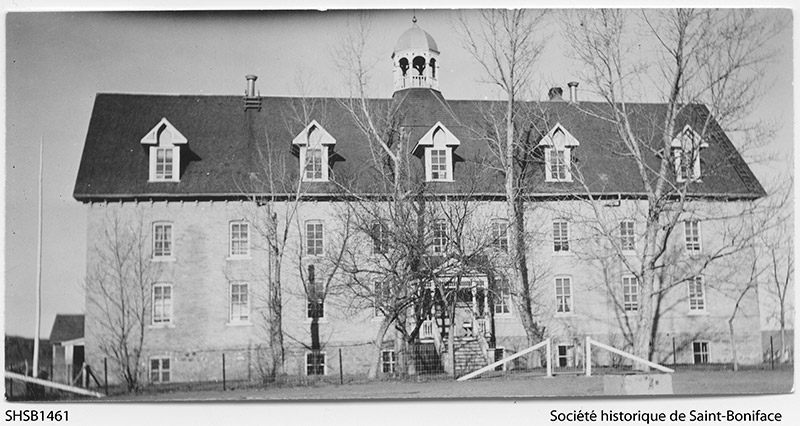 (Marieval residential school. Courtesy of the University of Regina.)
Delrome accused the Catholic Church of removing headstones in the 1960's. "We didn't remove these headstones. Removing headstones is a crime in this country. And we are treating this like a crime scene at the moment," Delrome said. Yet its uncertain whether headstone removal was outlawed in the 1960's.
Further research will be conducted in the coming weeks to verify the exact number of graves and whether each site has more than one set of remains. Delrome suspects that adults and children are buried there.
"This was a crime against humanity. An assault on First Nations people. The only crime we ever committed as children was being born Indigenous," said Federation of Sovereign Indigenous Nations Chief Bobby Cameron. "We are seeing the results of the genocide that Canada committed on our treaty lands. We will find more bodies and we will not stop until we find all of our children. We will do a search of every Indian residential school site and we won't stop there. We will also search all the sanatoriums of Indian hospitals and all the sites where people were taken and abused, tortured, neglected and murdered. We will tell the stories of our children of our people who died, who were killed by the state by the churches and we won't stop until we locate all of them."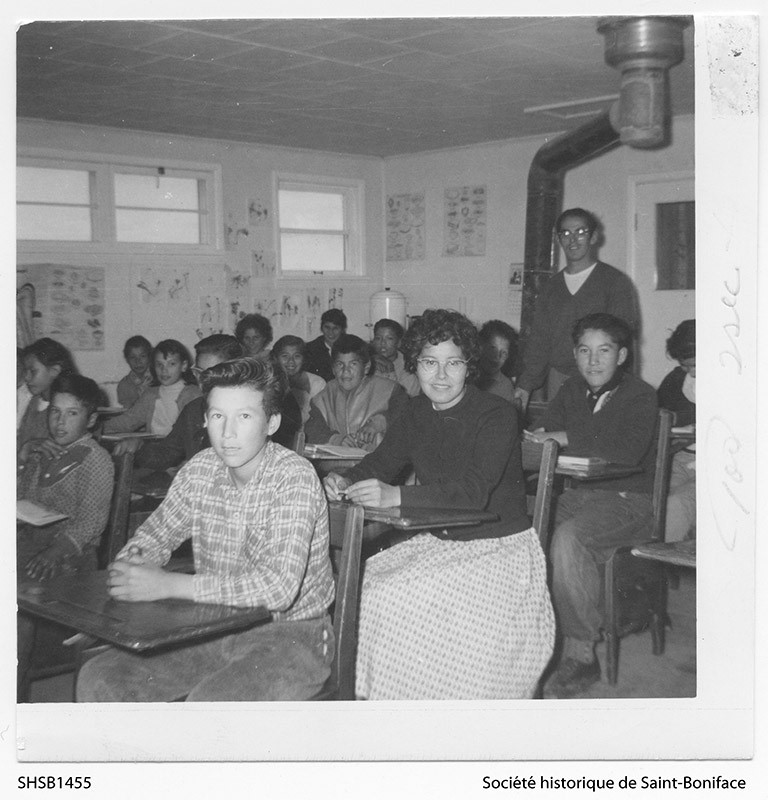 (Students at Marival residential school. Courtesy of the University of Regina.)
Delrome said he has fully confidence that the records of the Marieval residential school removed by the Catholic Church will be released to the Cowessess First Nation to aid in its research. He explained that some records were taken in 1970 to be stored in Winnipeg, yet one set of records was kept with the First Nation.
He called on the Pope to publicly apologize for its responsibility in operating Marival.
"The news that hundreds of unmarked graves have been found in Cowessess First Nation is absolutely tragic, but not surprising," said Assembly of First Nations National Chief Perry Bellegarde. "I urge all Canadians to stand with First Nations in this extremely difficult and emotional time."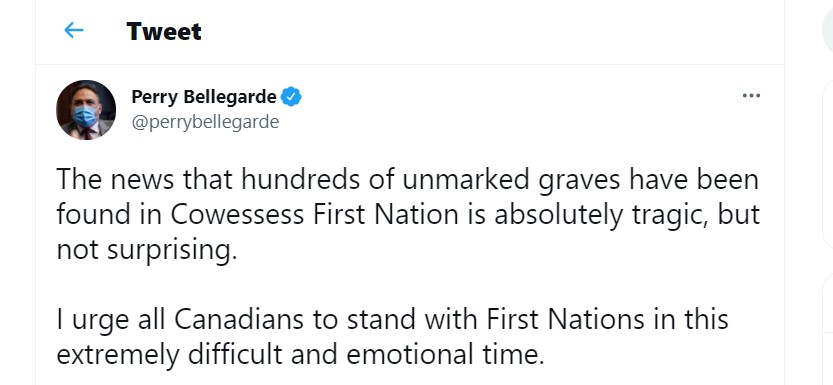 Within the last week, the provincial and federal governments have pledged nearly $7 million for research, exploration, healing ceremonies and cultural protocols for unmarked burials at federally operated residential schools in the province, of which there were 20.
"All of Saskatchewan mourns for those who were discovered buried in unmarked graves near the former Marieval Indian Residential School site. I understand many were children, and it is heart breaking to think that so many children lost their lives after being separated from their families, and away from the love and solace only a family can provide," Premier Scott Moe said. "Sadly, other Saskatchewan First Nations will experience the same shock and despair as the search for graves continues across the province."
Delrome said that Prime Minister Justin Trudeau is pledging his government's continued support in the wake of the Marieval discovery. "No child should have ever been taken away from their families and communities, and robbed of their language, culture, and identity. No child should have spent their precious youth subjected to terrible loneliness and abuse. No child should have spent their last moments in a place where they lived in fear, never to see their loved ones again. And no families should have been robbed of the laughter and joy of their children playing, and the pride of watching them grow in their community," Trudeau explained.
"What we are going to be doing now is we are going to be putting names to these unmarked graves. We want to honor our loved ones that lay there today. We want to make sure that we keep that place and preserve it," Delrome said. He committed to erecting a monument to honour the deceased.
Support is available for those affected by their experience at Indian Residential Schools and in reading difficult stories related to residential school.  The Indian Residential School Crisis Line offers emotional and referral services 24 hours a day at 1-866-925-4419. In Saskatchewan, Cowessess has partnered with the Regina Treaty Status Indian Services at 306-522-7494.