The Peter Ballantyne Cree Nation is the latest First Nation to be scratched from the federal government's long-term drinking water advisory list.
The advisory in place since August 2019 affected the Chief Joseph Custer distribution system was lifted earlier this month.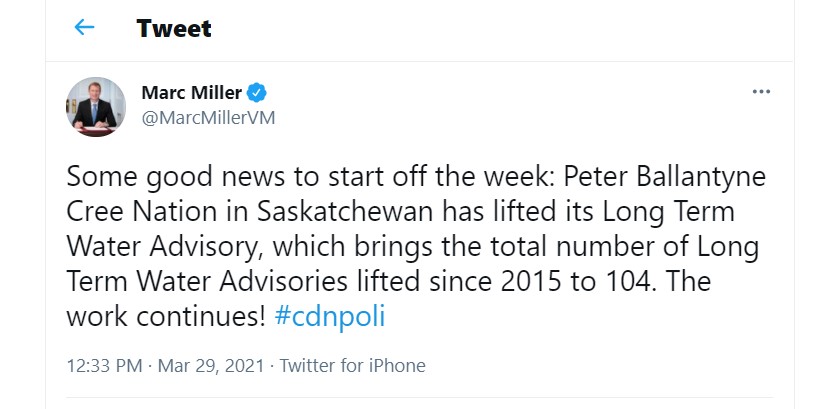 The rescinding of the advisory comes after recent water samples at the affected homes and buildings showed satisfactory chlorine residuals, acceptable bacteriological results and safe drinking water quality.
The First Nation receives treated water from the City of Prince Albert, but the distribution pipes within the reserve are at the end of their service life.
Ottawa said a project to upgrade the distribution system for the long-term is now underway.