Racist and false claims on social media continue to haunt the family of Colten Boushie nearly five years after he was shot and killed by a Biggar-area farmer.
After the Civilian Review and Complaints Commission released its final report on the RCMP investigation into Boushie's death on Saturday, Twitter was flooded with negative comments about the report's findings combined with racist statements directed at Boushie and his family.
A 22-year-old Cree man from the Red Pheasant First Nation, Boushie was shot and killed by farmer Gerald Stanley in August 2019 after the vehicle he was in drove up onto his farm.
The CRCC report highlights that RCMP officers who attended Baptiste's home the night Boushie was killed questioned her sobriety, told her to "get it together" when she collapsed following the news her son had been shot and killed and treated her as if she was lying.
Yet in spite of the report's findings, a number of social media users continue to say Boushie got what he deserved because he and his friends trespassed on Stanley's property.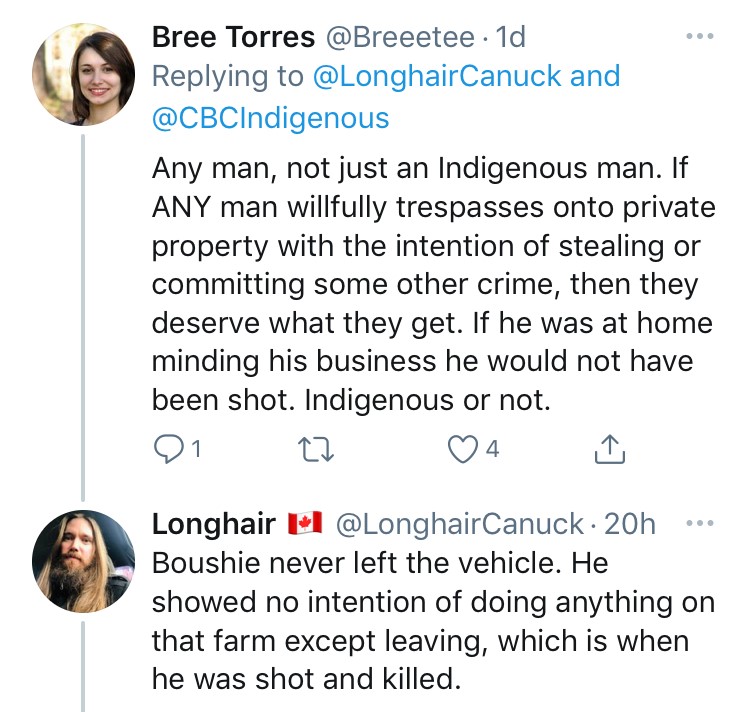 "I've read the comments on the weekend in response to these articles about the CRCC reports and the hatred is the same," Eleanore Sunchild, one of the lawyers representing the Boushie family, said. "The social media comments are awful."
Sunchild said because of the harm and pain racist and inaccurate social media comments are causing the family, she believes the provincial government should take a harder stance against these types of online users.
"I'm calling on the minister of justice (Don Morgan) to look into all of that racist hatred that we continue to see on social media. And not just to say that public shame is an adequate punishment for that because it's not and people are going to keep talking and spitting their ugly hatred and racism at this family. That has to stop."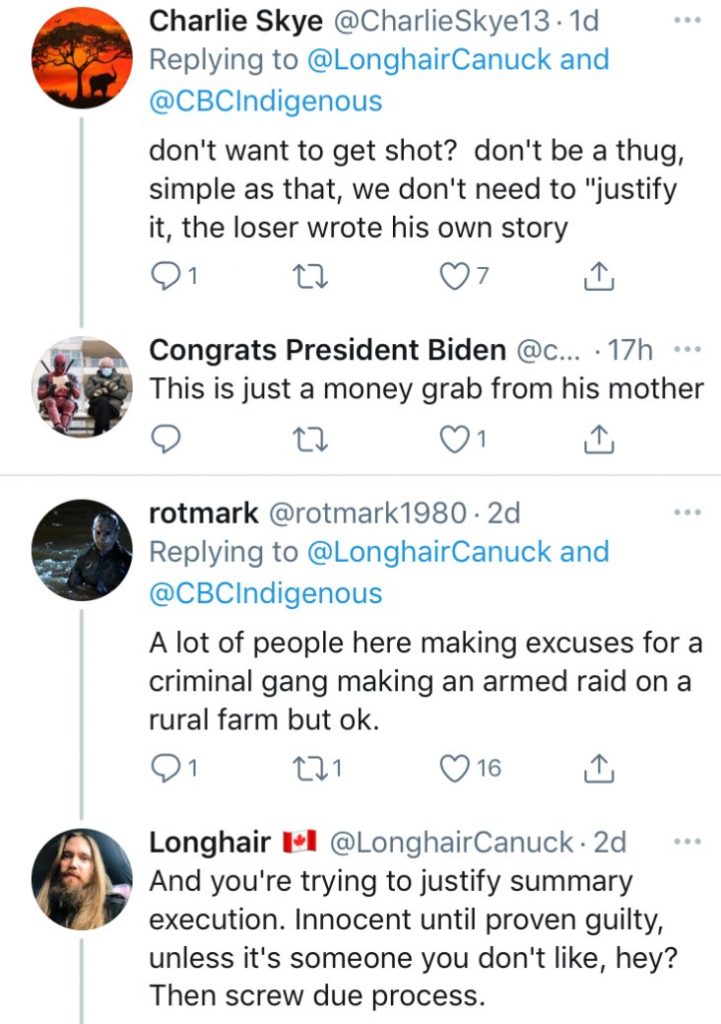 Stanley was charged and acquitted of second-degree murder by an all-white jury in 2018.
The defense used peremptory challenges which made it more difficult for Indigenous people to qualify for jury selection.
Following this trial, the federal government removed peremptory challenges as an option for lawyers during jury selection.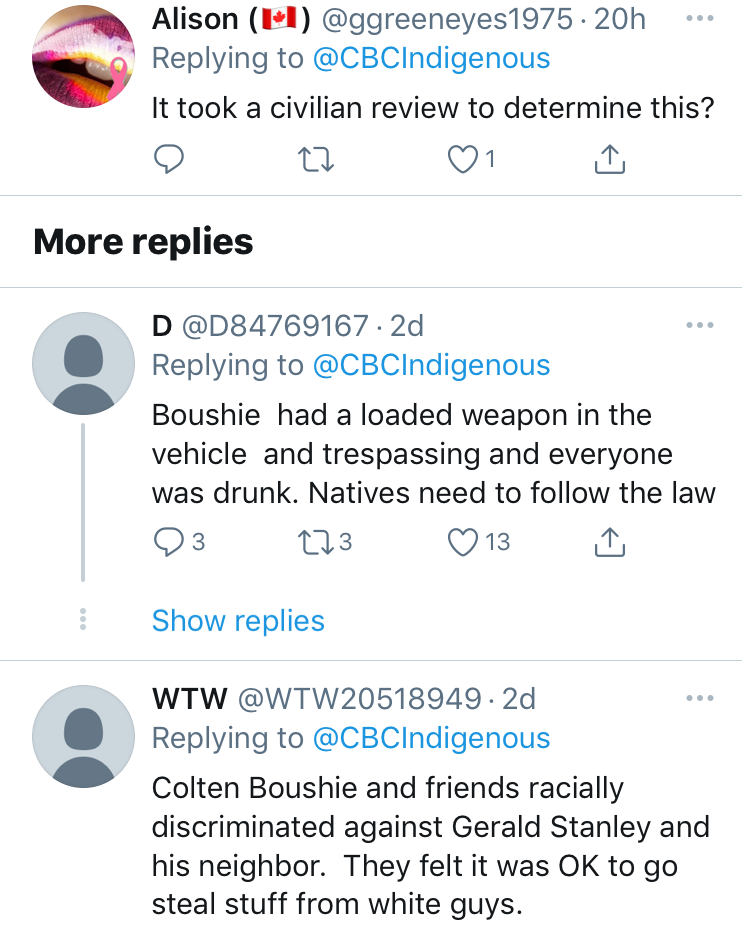 For his part, Saskatchewan Justice Minister Gordon Wyant said he encourages people to report racist online posts.
"Racism and hate have no place in Saskatchewan," he said. "We urge anyone who believes a hate crime has taken place to contact police. Public prosecutions will review any evidence that is brought forward by police."
(TOP PHOTO: Colten Boushie. File photo)