A recommendation has been put forth to the leadership of the Fond du Lac Denesuline First Nation to have the boil water advisory rescinded.
An Environmental Health Officer with the Prince Albert Grand Council says the water quality is now safe for human consumption.
The boil water advisory has been in place since Dec. 7, following the failure of the well pump.
The advisory came at a time when that community was dealing with a COVID-19 outbreak.
The Canadian Rangers were deployed there to assist the community in hauling water and other needed services.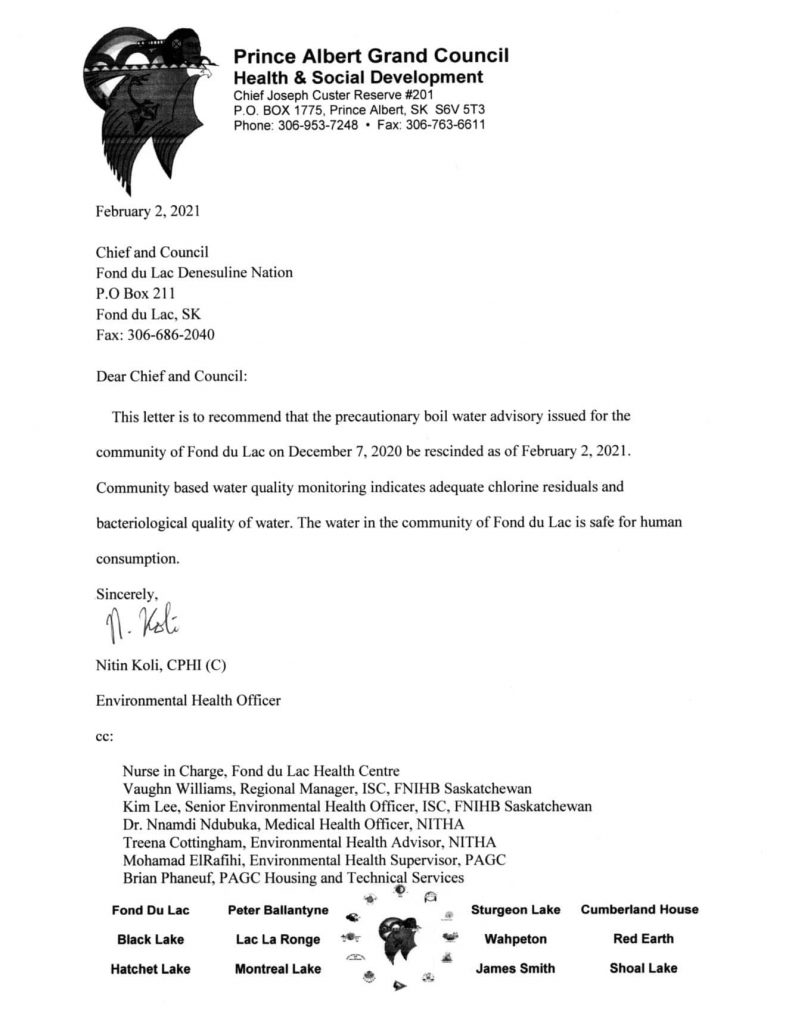 (Source: Fond du Lac Emergency COVID-19 Facebook.)