The Northern Inter Tribal Health Authority says there are 288 active cases of COVID-19 in the north.
The far northeast region has the most active cases with 113. The far northwest has the second highest number of cases at 72, just slightly more than the north central region which has 71 active cases. The northeast is reporting 33 active cases of COVID-19.
In Ahabasca in far north central part of the province, NITHA is reporting 10 active cases.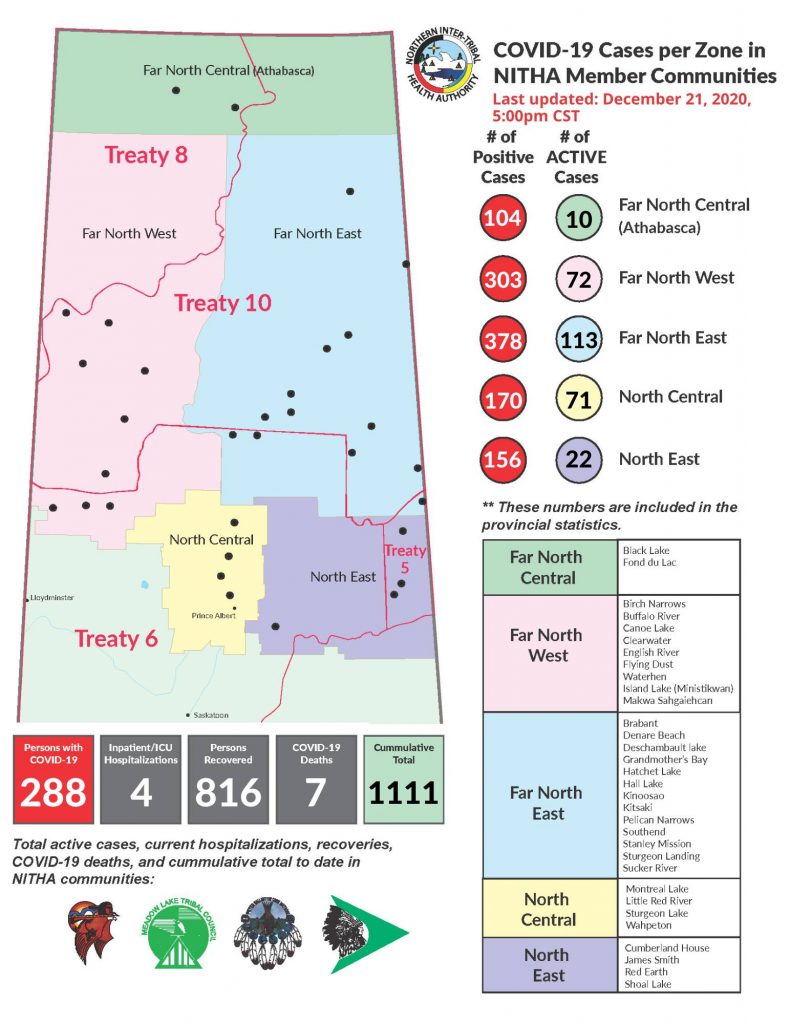 Overall four people remain in hospital and 816 recoveries are being reported.