The 2020 Fall Golf FORE Juniors tournament took place Sunday at Eagle Point Resort in La Ronge, SK.
"It was a pretty cool day," said Devin Bernatchez, who is the organizer of the event. "For any of the kids that came out, they braved the cool wind. It was a nice fall day with the backdrop, with the nice leaves and everything. The kids did well, they came out and did their best, so we had 16 kids come out."
Dade Bernatchez of Sucker River finished in first in the junior open division. Holden Knights, a forward with the La Ronge Ice Wolves, was victorious in the collegiate division.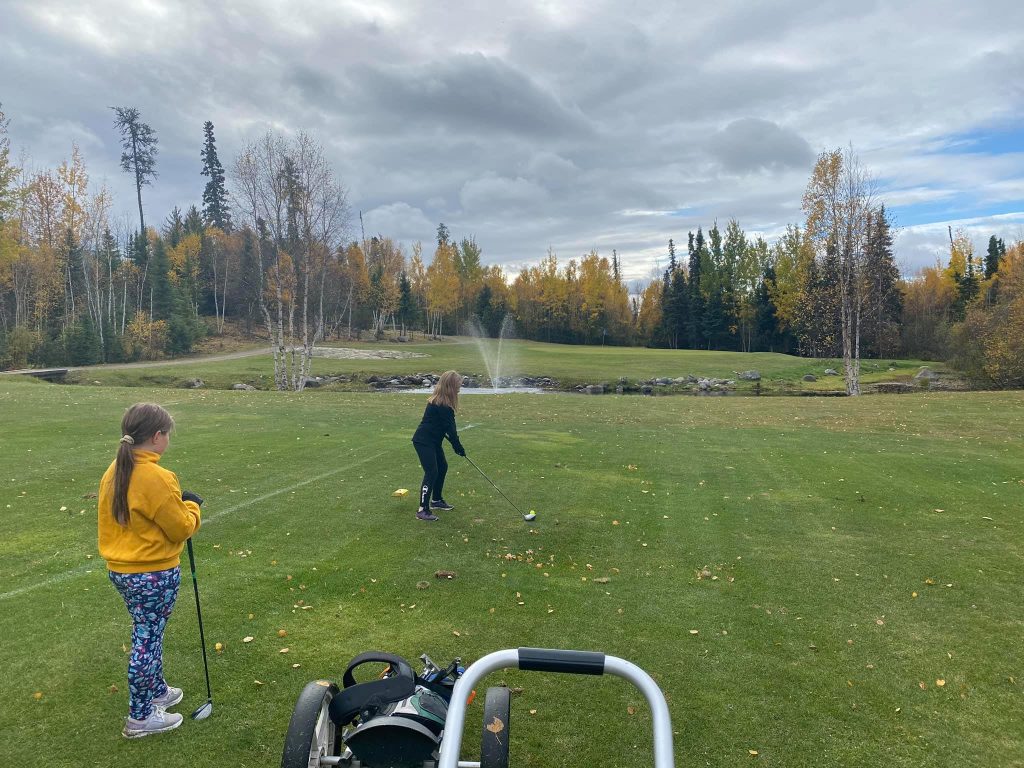 "There's three divisions, we have a beginner division," said Bernatchez. "What we're trying to do is just get grassroots golfers going, young kids just getting interested in the game and that's what that beginners division is. We had lots of young girls, which was encouraging to see. Then we have a junior open division, that's from ages 10-18, they compete for the junior men's open trophy. Then we have a collegiate division, just trying to include the older, young men."
Bernatchez says they are planning on holding the event next year too.
(PHOTO: Dade Bernatchez shows off his trophy after winning Sunday. Photo courtesy of Devin Bernatchez, Facebook.)