The Water Security Agency (WSA) has upgraded the safety classification for the La Ronge dam from hazardous condition to potential failure.
According to WSA spokesperson Patrick Boyle, this means the water level is close to the highest peak of the dam.
"With the recent rainfall, the inflows are looking like they're going to reach the top of the dam," he said.
However, Boyle said this doesn't mean failure is imminent.
"It's not going to fail immediately but it does cause some concern for us."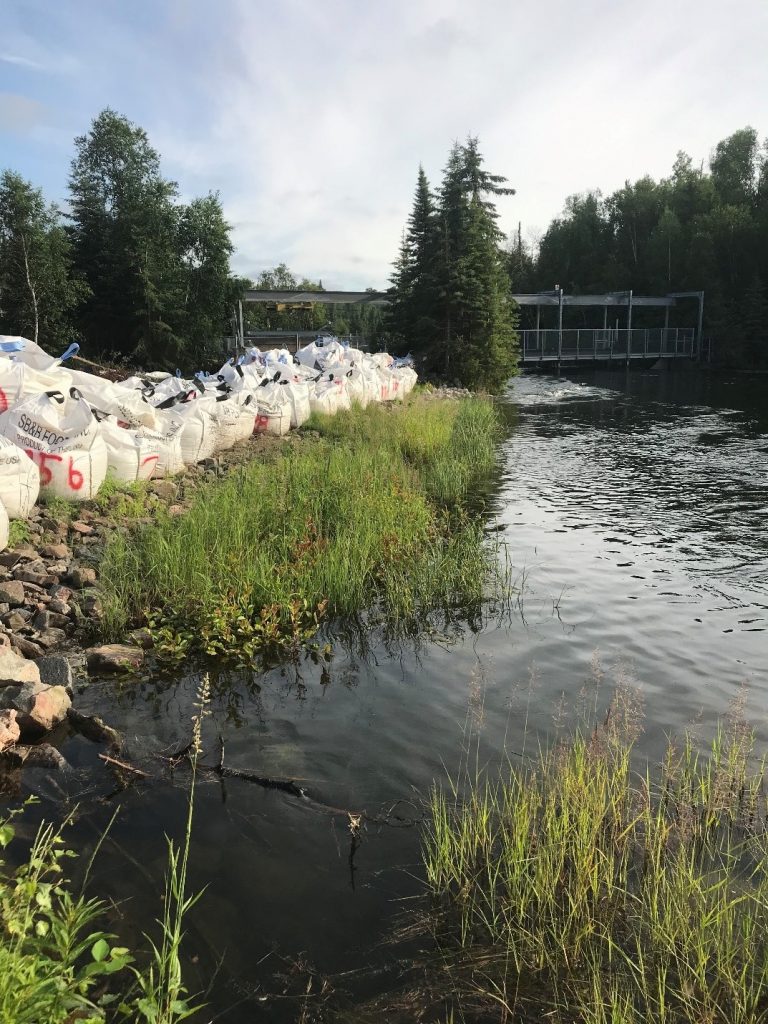 He said sandbags have been installed at the top of the dam to increase the height as a mitigation strategy.
If the dam were to fail, according to WSA, the Lac La Ronge water level would drop but levels on the rest of the already flooding Churchill River system would continue to rise.
The lake level is expected to increase by 10 centimetres.
(PHOTOS: Courtesy Water Security Agency.)