Two Town of La Ronge councillors has pledged their remunerations from now until November to the Lac La Ronge Food Bank.
At the council meeting on May 3, Councillor Hugh Watt and Deputy Mayor Matt Klassen announced that they would be having the money they were to get for being on council to go straight to the food bank instead.
Watt said many businesses are struggling due to the COVID-19 pandemic so he felt the need to help.
"The food bank has been struggling, as have a lot of non-profit organizations throughout the community," Watt said. "I just thought that they could probably put the funds to good use to feed individuals in the community."
Klassen said he wanted to do this because he thinks no one should have to worry about when they will eat next during the pandemic.
"There are many things in the future that we're uncertain of and a person's next meal shouldn't be one of those things," Klassen said.
Watt said he hopes other people in the community will also help businesses and organizations if they can.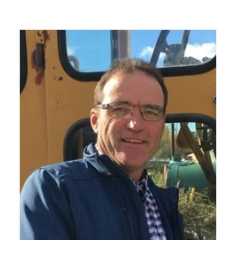 (PHOTO: La Ronge Councilor Hugh Watt. Credit: Town of La Ronge.)
"It's a tough time for everybody," Watt said. "It's a tough time for all the businesses alike. It's a tough time for governments to continually fund these organizations, like the food bank, so I just feel that people should step up to try and keep these organizations afloat."
Klassen mirrored Watt's statement on why other's should give if they can.
"The food bank is a very worthy cause and it's run by a very committed and outstanding group of volunteers," Klassen said. "I would encourage anybody else if they're able to help out, that they're certainly a worthy group to receive some benefit."
Watt said the food bank was happy to hear of his pledge of donations.
According to the councillors, the donations will continue until the end of their term in November when a municipal election is scheduled. Klassen said his donations will equal just under $1000 each month.