The Voices of the North showcase kicked off Thursday night in Prince Albert.
The annual showcase for northern musicians is a big part of the city's winter festival.
Show producer Sheryl Kimbley said the showcase has come a long way over the last 28 years.
"We have attracted people from all across Canada to come audition at their own expense and we pick a really solid cast," she said. "We do our best to make sure we are representing as many different areas as we can and that we are doing the very best showcase with the best of Aboriginal talent."
At the same time, Kimbley added while Voices of the North has certainly expanded over the years, in many other respects it has remained the same.
"It's grown and it's also stayed small. And by that, I mean the family environment has remained the same and that's what I've always wanted. One of our founders, Bernice Sayese, has made it that way. She passed several years ago now and we're trying to keep true to what she wanted."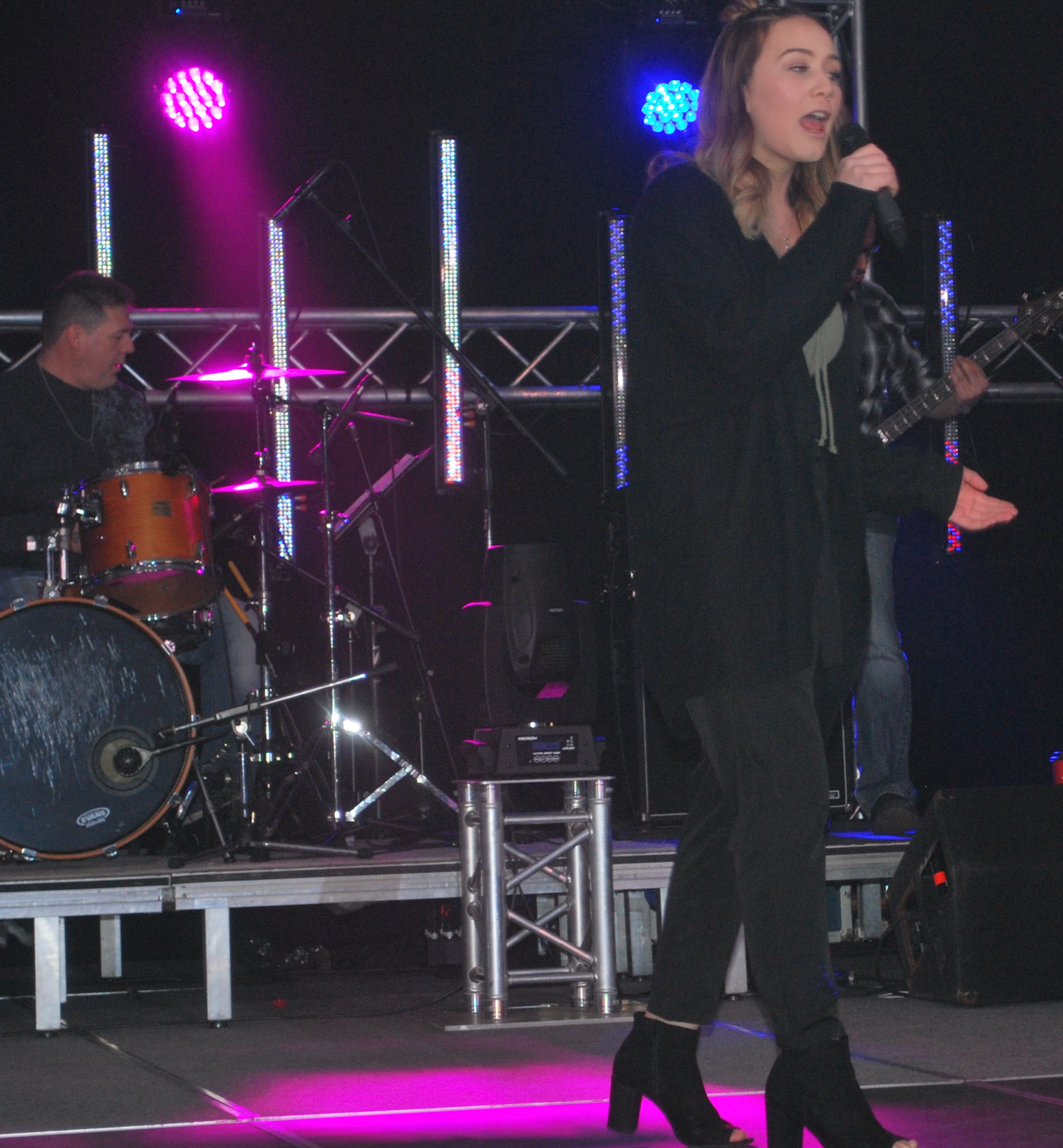 Voices of the North has another two shows Friday night and another one Saturday night.
There is a total of 17 performers at this weekend's showcase.
You can catch Saturday's show live on MBC with Ken Landers and Riley Novakoski beginning at 6:30 p.m.
Kimbley says northern youth will also be participating in the event in a variety of capacities as part of Northern Spirits.
The Northern Spirits workshop was cancelled last fall due to a lack of funding and youth who are participating in Voices of the North this year have to make their own travel arrangements.
(PHOTOS: Top, some of the performers at this year's Voices of the North showcase. Bottom, Mercy Glover at the Thursday night show. Photos by Fraser Needham.)