The First Nations Policing and Justice Symposium wound up in Saskatoon on Thursday.
The three-day forum was hosted by the Prince Albert Grand Council.
Saskatchewan RCMP Sgt. Karen Pelletier and Cst. Wanda McKenzie spoke earlier in the forum about women in policing careers.
Pelletier said the RCMP has not traditionally been an attractive career path for women and minority groups but things are changing.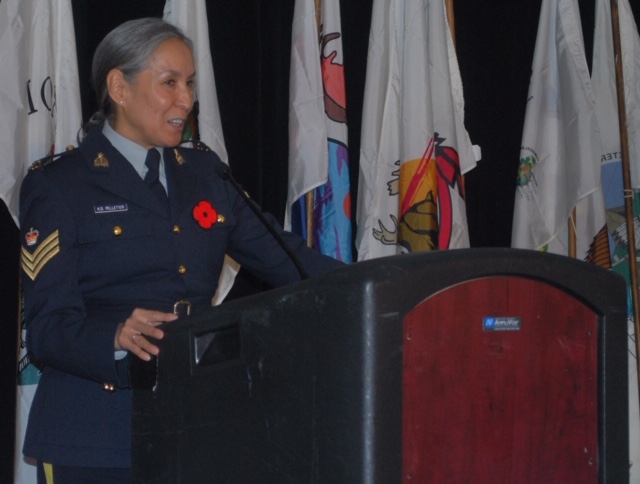 "I think actually that having Commissioner Brenda Lucki in her position is a great, great thing as well as having more visible minorities," she said. "Definitely Indigenous people being shown in the media and stuff like that. And doing what we're doing right now, sharing our experience and sharing it openly and honestly."
McKenzie said unless women have the necessary supports in place to help juggle the demands of family with a busy policing career, it can be a difficult job to pursue.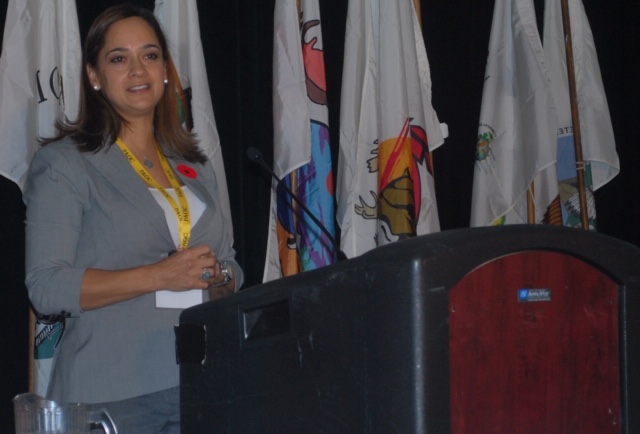 "It would be absolutely wonderful if there was childcare available for those police officers," she said. "I would guarantee you there would be a lot more female police officers. Single parents, or even a father that doesn't have a wife, to help support. As long as you have that support system, I guarantee you, you would have a lot more female police officers."
McKenzie, who speaks fluent Cree, added it is important both the force and Indigenous people themselves see the added value First Nations and Metis peoples can bring to policing in terms of such things as language and community experience.
Canada's Correctional Investigator Ivan Zinger also spoke to the symposium about the vast overrepresentation of Indigenous people in the judicial system.
"The overrepresentation now is hitting new milestones," he said. "So, we're going to have 30 per cent of the federal inmate population incarcerated and in our penitentiaries from Indigenous backgrounds when in society at large they represent about five per cent. So, there is a gross overrepresentation."
Zinger said regardless of the political party in power in Ottawa, in the last 30 years Indigenous overrepresentation in the penal system has been steadily on the rise.
He said Canada should strive to replicate Scandinavian countries, like Norway, that have a much more representative and smaller Indigenous population within their prison systems.
Some of the recommendations the correctional investigator makes for easing Canada's high Indigenous incarceration numbers include appointing a deputy commissioner for Indigenous affairs within Corrections Service Canada, implementing a national gang strategy and enhancing the role of elders in correctional facilities.
University of Manitoba professor Rick Linden spoke about self-administered Indigenous police forces such as the File Hills First Nations Police Service.
He said these police forces work because they are based in and connected to the communities they serve.
"When we do surveys of community members, we find that they think that the forces have improved the safety of their communities," he said. "They feel that the services are responsive to their needs and they're quite happy with having their own police services that reflect the community's values and goals."
The First Nations policing forum took place at the Saskatoon Inn.
(PHOTOS: Top, left to right, RCMP Cst. Wanda McKenzie, Saskatchewan Lieutenant Governor Russ Mirasty and RCMP Sgt. Karen Pelletier. Middle, RCMP Sgt. Karen Pelletier and bottom, RCMP Cst. Wanda McKenzie. All photos by Fraser Needham.)