Thirty-five golfers hit the links Sunday in La Ronge for a junior golf tournament at Eagle Point Resort.
The event featured a beginners division, collegiate division and a junior open division.
"In the beginners division, there is no score kept, it's just nine holes. Those kids are just learning the basics of the game, learning the etiquette, so there was no real winner for that division," said Devin Bernatchez, who was the organizer of the tournament.
"In the collegiate division, which was 19-23 year olds, Kory Mirasty won, he shot a 96. Then for the junior open, which is kind of main tournament here, that's from 10-18 years old, they play for the Eagle Point Junior Open trophy, Dade Bernatchez was the winner, shooting a 91."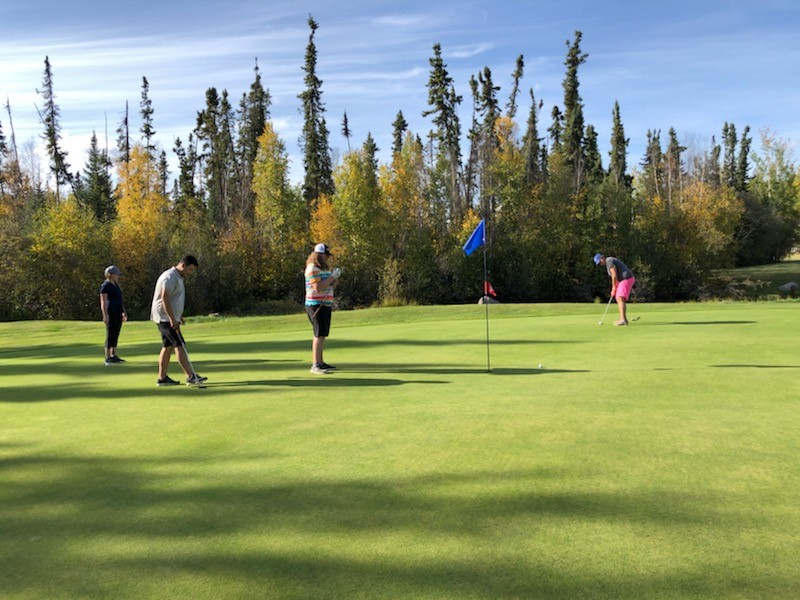 Bernatchez says golf teaches a lot of lessons.
"The kids had a great day. Walking out there, its good exercise, they are building friendships and they are learning about being respectful players with one another," said Devin Bernatchez.
"That's the great thing with golf, is it teaches you those good virtues. Respecting each other, being honest, having integrity and persevering through tough shots because you're going to get those tough holes. We're just trying to spread it out in the north and hopefully these kids continue to golf."
Meantime, MBC's Tyler Janzen finished second in the collegiate division and he also had the longest drive.
(TOP PHOTO: A golfer tees it up Sunday. Photo submitted by Devin Bernatchez.)