The 2019 Saskatchewan Roughriders Northern Football Jamboree came to a close on Saturday at Churchill Community High School in La Ronge.
It's the second straight year members of the CFL team have made the trek north to La Ronge for the event. Zack Evans, a defensive lineman with the Roughriders, has been part of the camp for both years.
"Last year was so impactful for me, obviously being from Saskatchewan and knowing the culture and understanding what's going on up in the north," said Evans.
"It meant something for me to be asked to do this again. Came back up and it is just the same faces, the same people, same organizers, all loving football, all putting their all into these kids. It was absolutely amazing, once again."
Evans was joined this year by several teammates, including Naaman Roosevelt and Ed Gainey. Young football players from all over northern Saskatchewan took part in drills, as well as off-field lessons.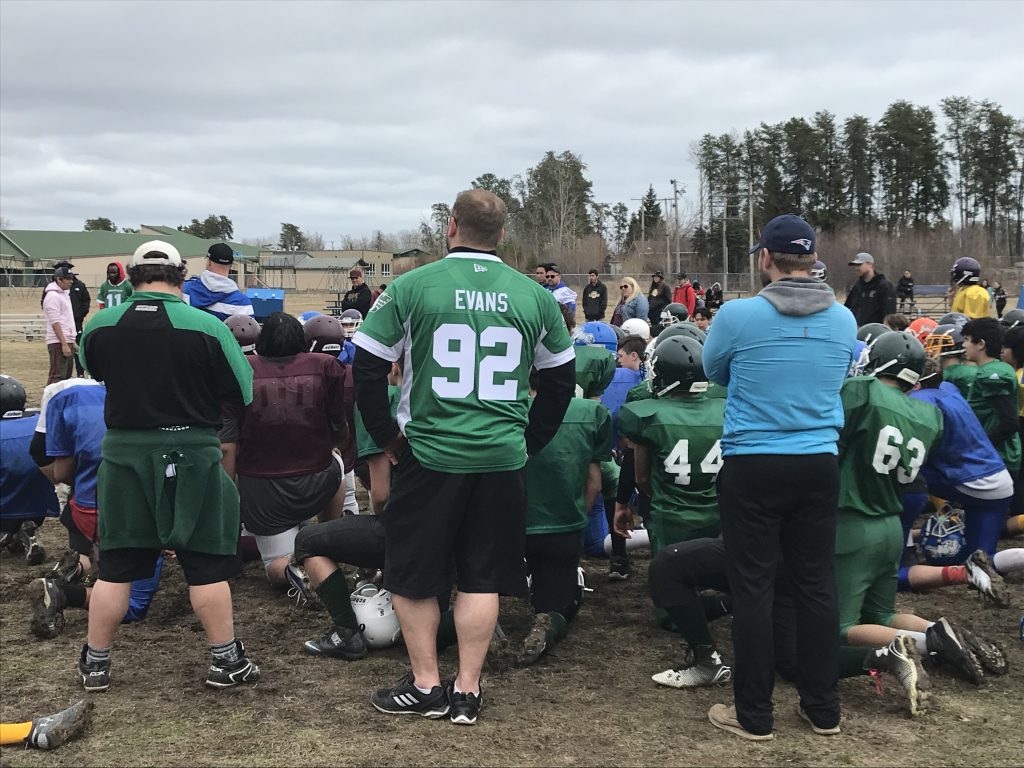 Meantime, officials were pleased with this year's event.
"It was a fantastic weekend, we've faced a little bit of adversity with the weather yesterday, but we did get out and did some drills," said Mark Williment, who is with the Northern Saskatchewan Football League. "The Riders have done a fantastic job, once again – leading our players and working with our coaches on drills."
Williment says they will certainly look forward to another opportunity to host the event if the chance to do so presents itself.
(TOP PHOTO: Players take part in drills. Photo by Braden Malsbury.)