Hundreds of people packed the stands at the JRMCC on the Lac La Ronge Indian Band to see a Saskatchewan Midget AAA Hockey League game Saturday afternoon between the Beardy's Blackhawks and the Saskatoon Contacts. 
In the end, the Blackhawks skated away with a 3-1 victory. It was a special game for a trio of players from northern Saskatchewan. La Ronge products Cobe Delaney, Chase Vancoughnett-Lafleur and Parker Layton play for Beardy's. 
"I was obviously pretty excited to come home, especially to be able to play in front of some friends and family," said Vancoughnett-Lafleur, who is a forward. "Overall, super excited and great outcome today." 
"It was pretty exciting to play at the JRMCC here, I worked here all summer," said Cobe Delaney, who plays forward. "Felt pretty good with the community support."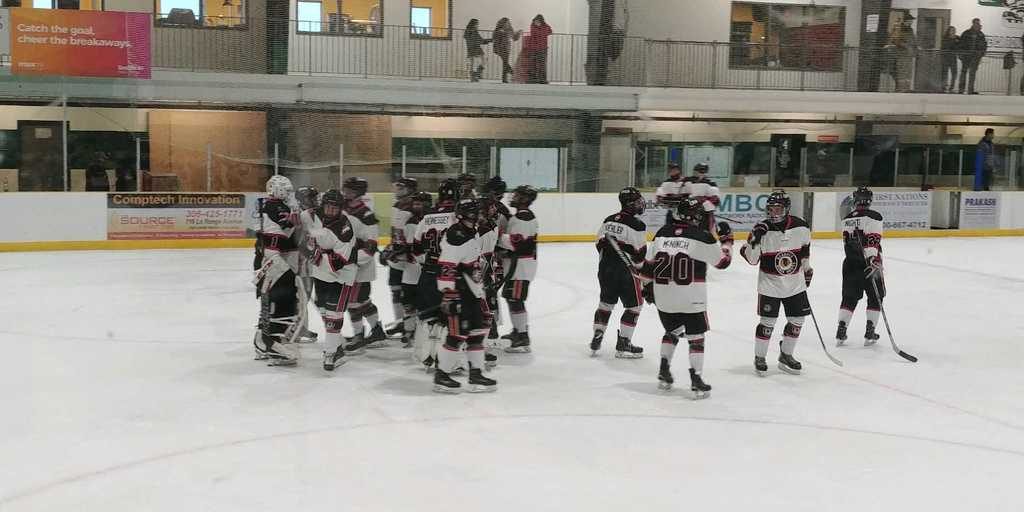 Ethan Bear, Ryland McNinch and Holden Doell did the scoring for the Blackhawks, while Tyler Peterson made 32 saves for the victory. Defenceman Parker Layton was the lone La Ronge product to get a point in the game. He assisted on the third goal for the Blackhawks. 
"I thought the boys — they were firing on all cylinders, you know, we got pucks deep — kept the feet moving," said Layton. "Second period, we sort of went down hill a little bit, but came back in the third and ended up with a good finish."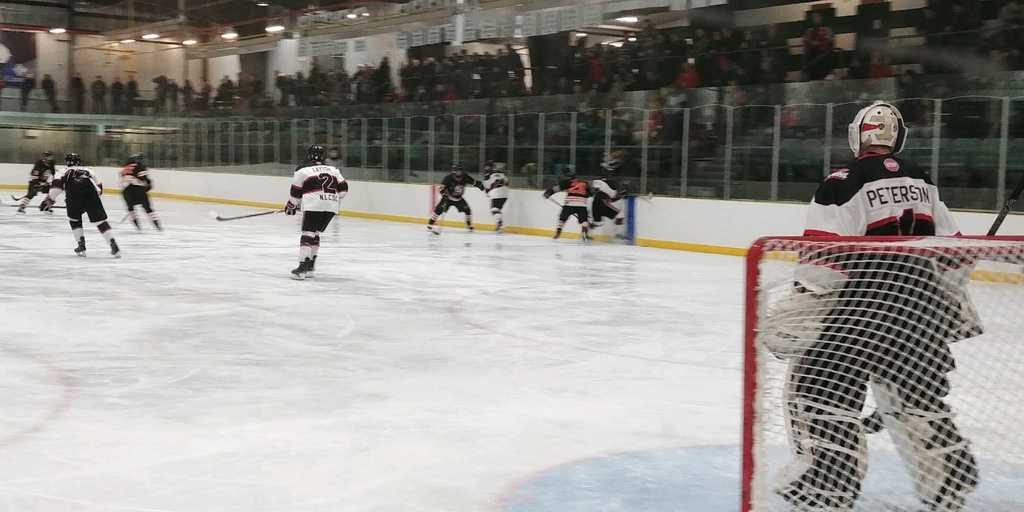 With the win, the Blackhawks improved to 15-12-4 on the season, which has them in eighth place in the overall standings. Beardy's is now just one point back of the Saskatoon Contacts for fifth. 
"Our league is so tight and I think both teams are really, really similar — like there's good speed," said Beardy's Blackhawks Head Coach Dale Grayston. "Pretty much the whole game was just back and forth, back and forth. I thought we played well in that regard." 
The Blackhawks will search for their fourth straight win on Sunday in Saskatoon when they finish their weekend versus the Contacts. 
(TOP PHOTO: Cobe Delaney, Parker Layton and Chase Vancoughnett-Lafleur. Photo by Bernard Suen.)