Regina Poitras pauses during the news conference on her missing daughter, supported by PA Police Elder Julie Pitzel. Photo by Chelsea Laskowski.
It's been more than two and a half months since Happy Mary Charles was last seen, and her family along with Prince Albert Police have an emotional plea to ensure she doesn't fade from people's minds.
Police say the last confirmed sighting of Charles, 42, was before midnight on April 3 near Prince Albert Collegiate Institute (PACI), and police have now released surveillance video footage of her from that night.
On Tuesday, Charles' mother Regina Poitras and stepfather Carson Poitras drove from La Ronge for a special news conference at Prince Albert Police headquarters to ask anyone who knows something to speak up.
"No matter how small the information is, we just want to bring her home. We all miss her and we all love her. It's been really rough," Regina said, crying and pausing as she delivered her message about Charles, who is a mother of four and grandmother of two.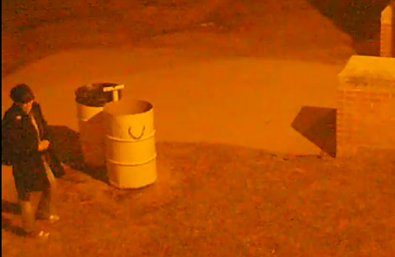 Stillshot of surveillance video of Happy Charles. Provided by Prince Albert Police.
"I wake up every morning thinking about her, I go to sleep every night thinking about her. I asked my husband on Fathers' Day, I said 'honey what do you want for Father's Day?' He said 'my daughter to come home.' And it just hit me so hard because that was my wish on Mother's Day too."
Inspector Jon Bergen says in recent months, police have done canine searches focused on the area around PACI but they are now broadening their scope and searching specific areas as more information is brought forward. Aerial surveillance has allowed officers to  "comb over large swaths of land in Prince Albert" as well as heavily wooded areas and bodies of water, Bergen said, with video recorded during that flight now being reviewed.
Bergen said police have spoken with people Charles was seen with around the time she went missing, and "any person of interest, we continue to look into those people. We have more people to talk to."
Police can be contacted at 306-953-4248, or people can anonymously contact Crime Stoppers at 1-800-222-8477 or directly call or text Regina at 306-420-0502.
"I'm not disregarding any leads at all," Regina said, adding that her daughter always reaches out within days of being away.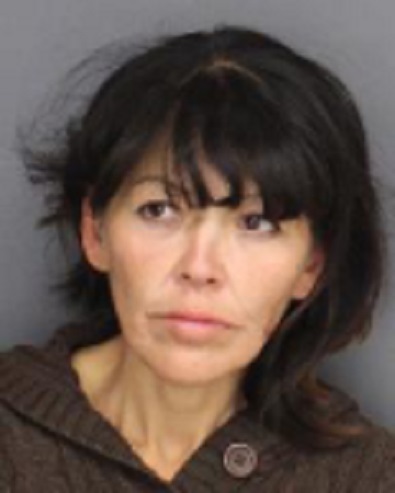 Police-provided photo of Happy Charles.
The family is holding a supper fundraiser on June 28 and a full ground search to the north and east of the city is coming up between June 30 and July. More information can be found on the Facebook page "Bring Happy Home."
Police Chief Troy Cooper said staff from multiple Prince Albert Police departments have been involved in the search for Charles, who is one of 463 reported missing people in the city so far this year. In some of those cases, the individual is expected to return quickly or is not expected to be in harm's way: "each one of those cases is unique" and the police response is catered to specific needs, Cooper said.
"We know that when a loved one is not found, there is no such thing as enough resources. And we have to turn to the community for help, and so we're doing that today."
More details on Charles' missing person investigation:
Charles left La Ronge on April 1 to visit her boyfriend and do some banking in Prince Albert
She was last reported to be seen near Prince Albert YWCA the evening of April 3
Surveillance video of Charles' last sighting shows her wearing a ¾ length black jacket, blue jeans, a ball cap, light coloured shoes, and possibly wearing her glasses. She was carrying a black backpack, a purse, white shopping bag and a flashlight.