The line stretched around the block for those wanting a backpack.
The Saskatoon Tribal Council gave out over 1000 backpacks to the city's most vulnerable students on Thursday.
The line-up of children and their families stretched out the door of the The Buffalo Youth Lodge stretched and down the street for the kids waiting to get one of the fully stocked backpacks.
Organizers and volunteers spent the last several weeks collecting and stocking the backpacks.
STC Vice-Chief Mark Arcand say's it's about making a difference.
"At the end of the day the kids are going to have an opportunity to get better educated because they are going to have the tools they need," he said.
The event was sponsored by PotashCorp and company representative Lee Knafelc says it was exciting to see so many kids getting backpacks.
"We want to make sure every kid has a chance to start the school year off right and experience the same excitement when heading back to school," he said.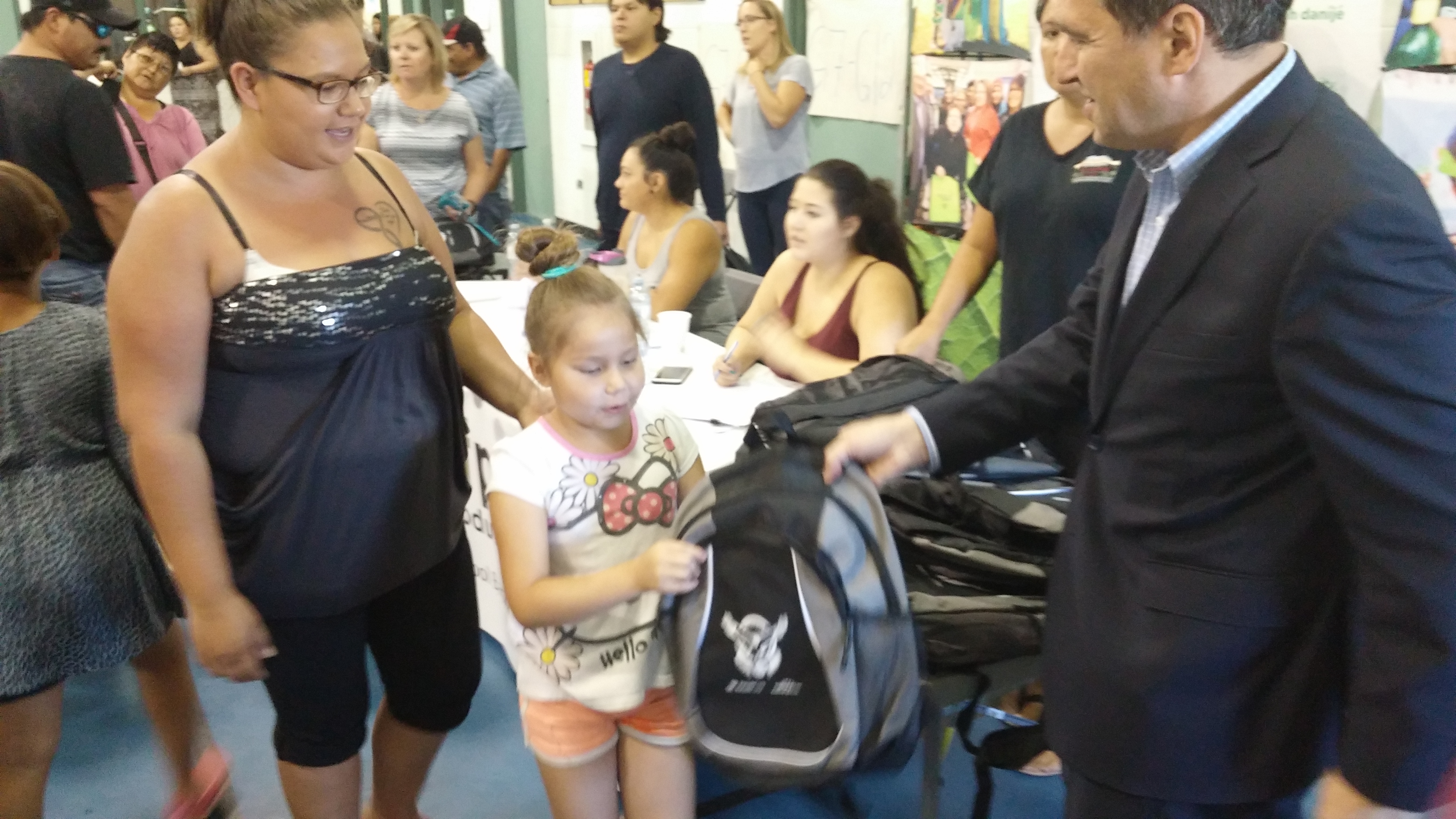 One Mother, Jaime MacKay, was very grateful for the supplies.
"It means a lot to many of the kids around here…I think it is a great thing what they are doing."