Day 2 of the newly-named Federation of Sovereign Indigenous Nations spring assembly continued on Thursday with two presentations from federal ministers.
Minister of Infrastructure and Communities Amrjeet Sohi and Minister of Public Safety and Emergency Management Ralph Goodale were on hand for the proceedings.
Both ministers spoke on their governments renewed effort to build relationships with First Nations across Canada.
Minister Sohi opened the day speaking on the Liberal government's investments in infrastructure.
As seen in the federal budget, Ottawa will invest $1.4 billion in immediate infrastructure needs for First Nations and $120 billion over the next ten years. Minister Sohi said their goal is to end boil water advisories and build better roads and health centers on reserve.
Prince Albert Grand Council Grand Chief Ron Michel asked the minister about the possibility of a road to Hatchet Lake First Nation. While Minister Sohi didn't give any specifics, he says they are working on it.
Minister of Public Safety Ralph Goodale says he plans to use the day as an opportunity to dialogue and learn from the First Nations affected by the northern Saskatchewan forest fires last summer.
During a question and answer period, Minister Goodale was grilled with questions about emergency management in First Nations communities from fires to flooding. He said the goal of the federal government is to build capacity in these communities.
"We need to build capacity that is as strong in Indigenous communities as in any other community across Canada."
Minister Goodale also spoke on the Trudeau government's efforts to build relationships with First Nations.
"The relationship that will matter most to Trudeau's government is the relationship with First Nations people."
Also speaking on Thursday morning was AFN National Chief Perry Bellegarde.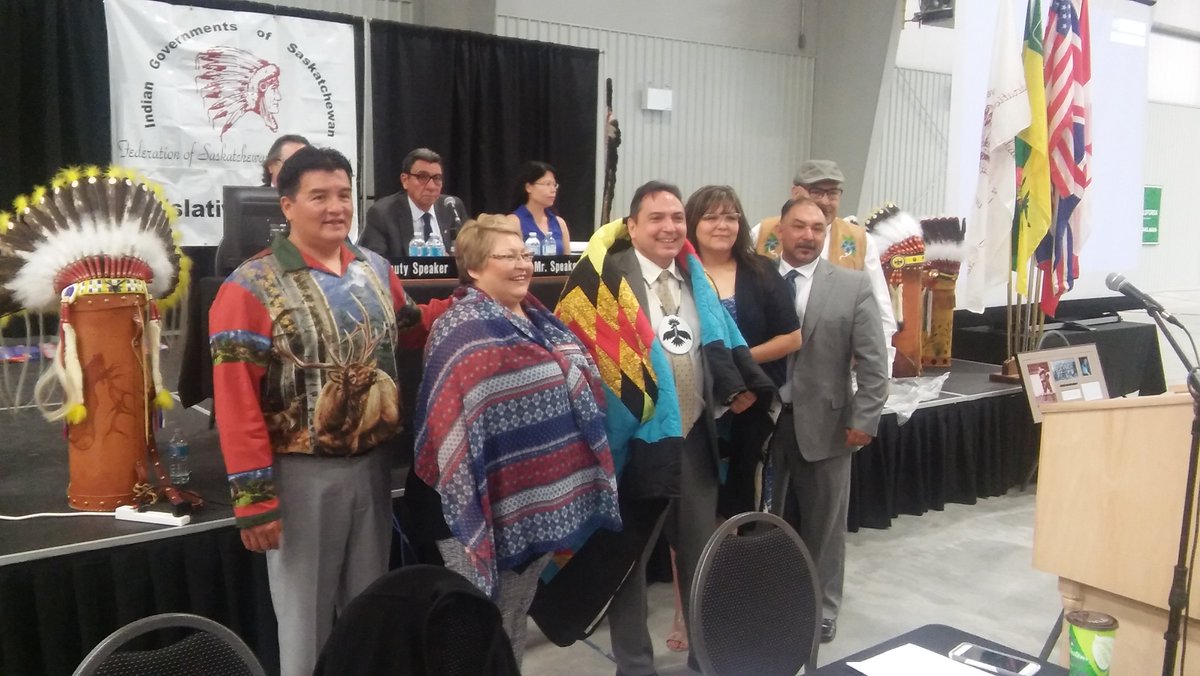 The National Chief said "sunny ways" are here for First Nations ever since the October 19 federal election.  He says the new government has proven their commitment to First Nations people.
Chief Bellegarde cited an inquiry into missing and murdered Indigenous woman, a dedication to the calls to action from the Truth and Reconciliation Committee's recommendations and investments in First Nations education and infrastructure as a few examples of these commitments.  The AFN National Chief also says the fact that three federal ministers are here at the FSIN assembly speaks to that narrative as well.
"We are working together, we are rebuilding the relationship, having three representatives of the crown come to the FSIN assembly is huge," said Chief Bellegarde.
The National Chief also announced the 2017 AFN general Assembly will take place in Regina.
Throughout the rest of the day the FSIN will be voting on several more resolutions.