Holly Wilton and her husband John pose for the cameras in front of a ride that will take them across the east coast in August
The first dream recipient in the 2016 Cameco Touchdown for Dreams program will be heading on a motorcycle trip on the east coast.
46 year-old Holly Wilton from Stoughton is a mother of three and is battling three different types of cancer.
Her husband John was recently diagnosed with cancer as well.
Holly's dream is to travel through the Maritimes on a Harley Davidson and the Cameco Touchdown for Dreams program is making that wish a reality.
Holly says this trip is a bucket list item for her and her husband and she says she was shocked her application was accepted.
"I was floored and thought this can't be happening to me, but now wer are thrilled and quite looking forward to the trip," said the mother of three,
Holly and John will be heading on the ten day trip in August.
She says riding a motorcycle is a great way for her to find some relief from her illness.
"This year hasn't been great, but I think this trip will be a stress relief to get away and enjoy a ride and see different country."
The Cameco Touchdown for Dreams program will grant seven wishes this year to women who have been diagnosed with a life-threatening cancer.
The program is partnership between the Saskatchewan Roughriders, the Saskatchewan Cancer Agency and Cameco.
Cameco is also looking for northern recipients for the program.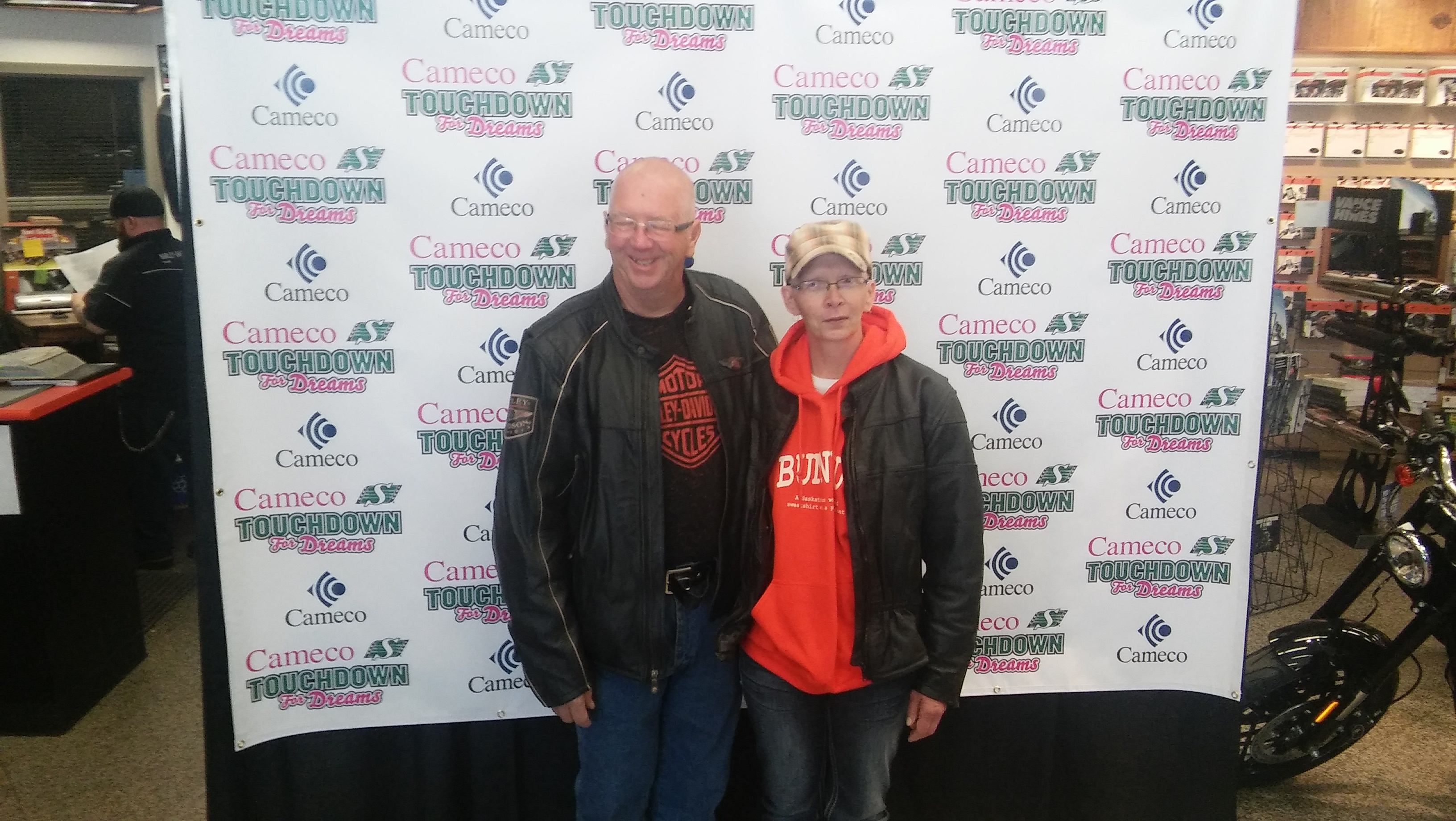 Holly and John were celebrating their upcoming trip at Redline Harley Davidson in Saskatoon Tuesday morning.