Several 60s Scoop survivors and supporters gathered in Saskatoon on Friday to give their stories a voice.
The group came together for a BBQ and rally at Station 20 West in solidarity with a national event in Ottawa aiming to bring awareness of the 60s Scoop.
Many of were holding signs saying "to remember who you are you need to forget who they told you to be" as well as "heal through culture."
The so-called 60s Scoop was a period during the 1960s when thousands of First Nations and Metis children were taken from their families by Canadian Child Welfare Services and placed with non-Aboriginal families.
Many of the survivors say they were taken from their families for very thin reasons.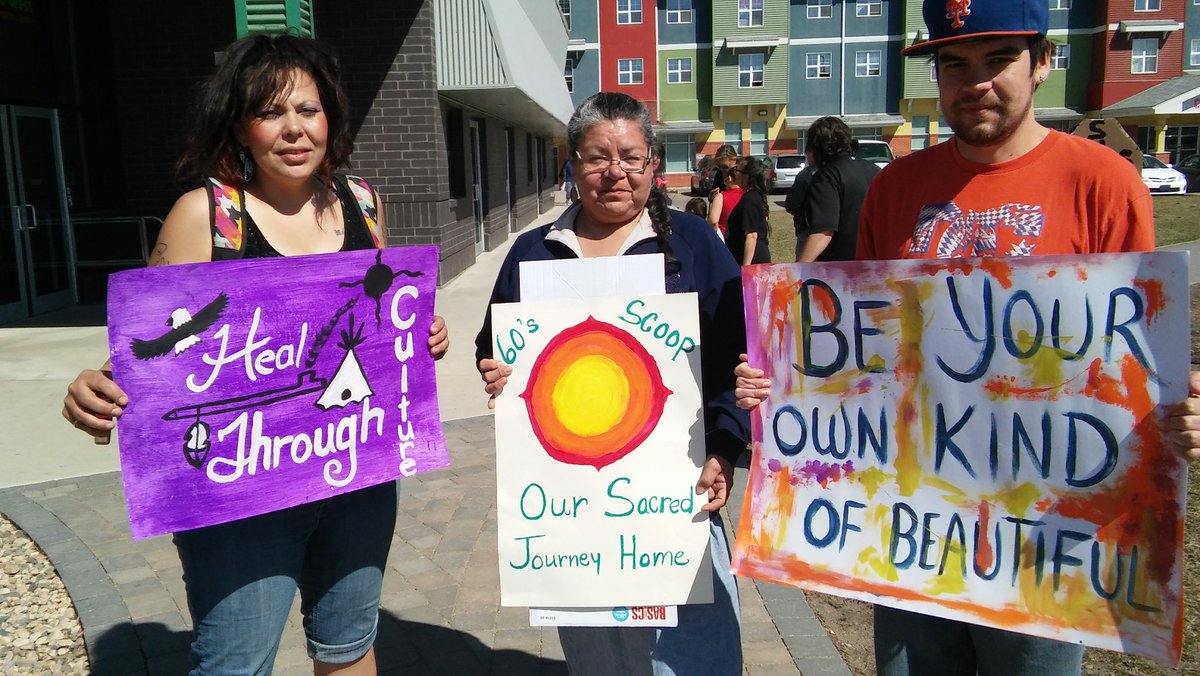 The survivors who gathered are hoping to raise awareness of what happened to them and give a voice to everyone affected by the 60s Scoop across the country.
Maggie Bluewaters, a survivor, says Friday's rally was a way to give a personal spin to their story.
"Up until this point we have had a survival group and an educational forum, but this is a personal introductory," says Bluewaters. "This is us being vulnerable, real and who we are… asking for what we need."
Dr. Jacqueline Maurice is a survivor and advocate, she says this rally is a way to spark action.
"So it gives voice to those who haven't had their voice heard yet. It gives others a chance to find their way home," says Maurice.
Other survivors say they want hope and for a recognition of their needs from both from the public and government alike.
Last June Premier Brad Wall made a commitment to apologize on behalf of Saskatchewan for the provincial government's involvement in the 60s Scoop.
Premier Wall said he would do so after consulting with First Nations leaders first.