The Regina office of Indigenous and Northern Affairs Canada is once again open.
The announcement was made in a release by the Saskatchewan Coalition Against Racism.
It says protestors from the Colonialism No More Solidarity Camp met with administrators on Tuesday.
SCAR says the campers demanded that as a sign of good faith, INAC needed to open its doors and start serving the public.
Protest organizer, Robyn Pitawanakwat, says they had a productive meeting with INAC officials in Regina on Tuesday, but they are not ready to leave yet.
"There are still a lot of issues that haven't been addressed or solved, so we have to continue putting the pressure on."
She says Prime Minister Justin Trudeau has made a lot of promises and commitments, but nothing has really changed yet.
"He did indicate to Aboriginal people that he would fix these things and there would be immediate fuding going into all of these crisis situations, but that really hasn't happened."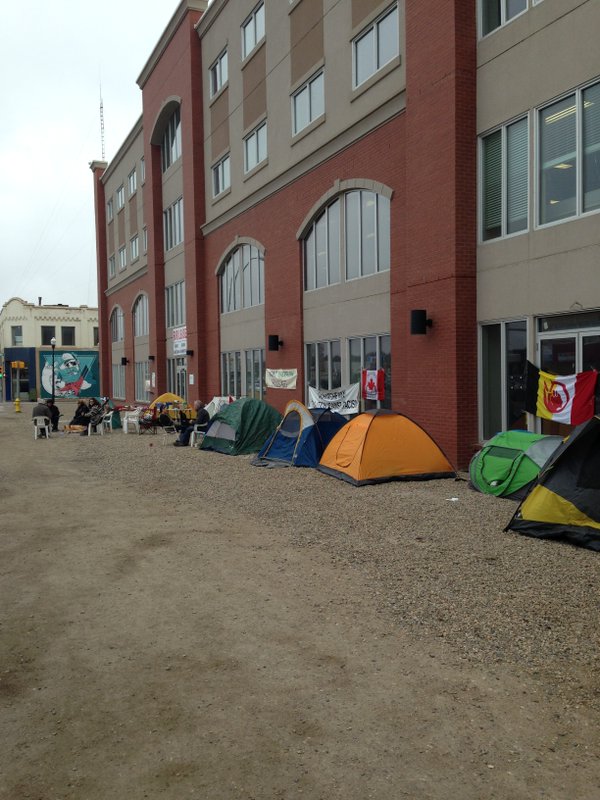 Now that the doors have been open the group will continue talks with INAC regarding issues specifically tied to Saskatchewan.
The protesters have been in front of INAC for 11 days starting Monday April 18th.