An accused killer, considered armed and dangerous, is on the loose after executing a well-planned escape from two Prince Albert correctional guards on Wednesday night.
Braidy Chase Vermette, 28, was being held on a charge of first-degree murder in the May, 2015 death of Troy Cecil Napope. Vermette was scheduled to make his next court appearance on Monday.
Now, he is on the loose and is the subject of a Canada-wide warrant.
The escape happened Wednesday night when two guards escorted Vermette to hospital for treatment of what is believed to be a serious self-inflicted cut to his arm, said Ministry of Corrections official Drew Wilby.
After they got out of the vehicle, the guards were ambushed by two masked men. One man had a gun, while the other pepper sprayed the guards and grabbed Vermette. The trio then jumped into a dark coloured SUV and sped off.
Wilby says an internal review will be launched.
"The internal investigation will determine exactly what occurred," he says.  "Were our policies and procedures followed? If they were, are they strong enough? And if they are not we will look into that."
Wilby says it is obvious the escape was well planned. He says all inmate phone calls are taped and monitored.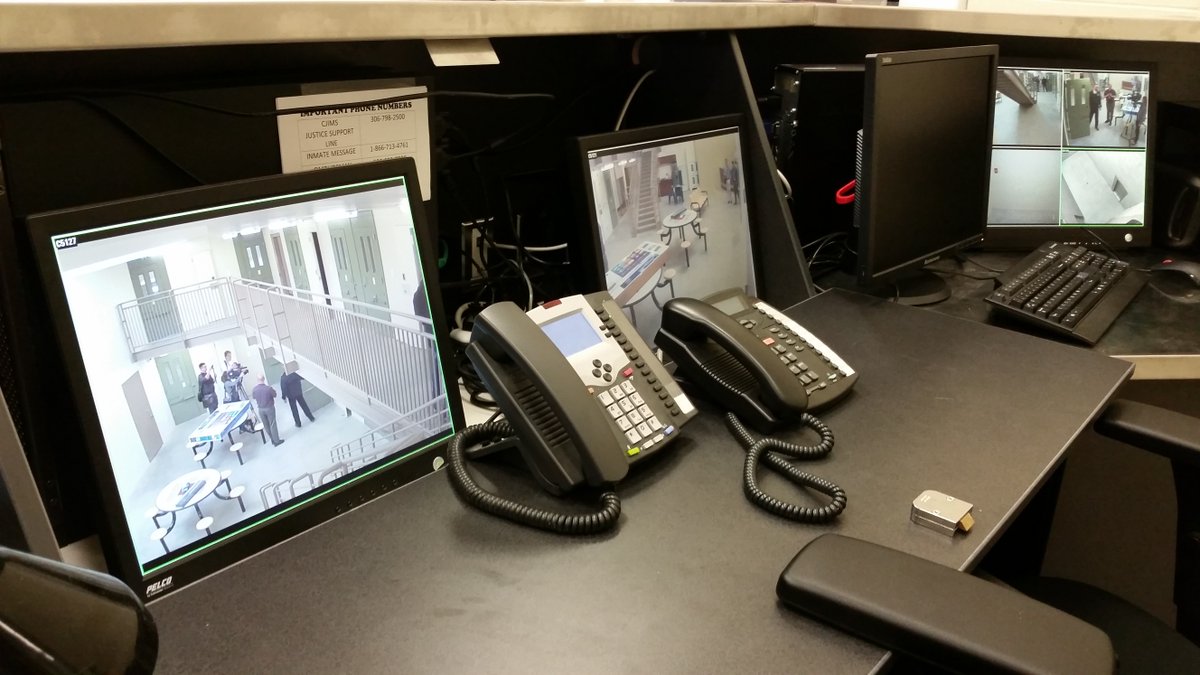 Surveillance at Prince Albert Correctional Centre's new remand unit. Photo by Chelsea Laskowski
"We are reviewing all those tapes, in particular the ones that pertain to Mr. Vermette and others that may have been on his unit at the time," he says. "We have to determine what level of planning went into this, what exactly occurred.
From preliminary information we do believe it was premeditated for sure, but to what extent we are not clear at this point."
Correctional officers in Saskatchewan do not carry firearms, although they are armed with batons and pepper spray.
Vermette is considered armed and dangerous. He has several connections in the Prince Albert area including a local street gang and a nearby First Nation.
Anyone who sees Vermette is asked to call the nearest police or RCMP detachment.
Vermette was arrested earlier this month and charged with the first degree murder of Troy Napope. Napope has been missing since June of 2015. The RCMP has not yet reported that his body has been found.
Another man, 29-year-old Skylar Bird is also charged with first-degree murder in the death of Napope.