Current News
| | | | |
| --- | --- | --- | --- |
| 'Crazy Indians Brotherhood' changing the idea of gangs | | | |
Written by Manfred Joehnck
Friday, 02 October 2015 10:19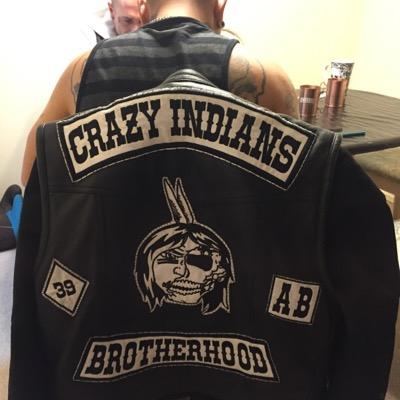 A new native gang growing in Saskatchewan is spreading the message that its members are nothing to worry about.
The "Crazy Indians Brotherhood" even claims the more members in more communities, the better. There is a chapter in Saskatoon, and now one in Prince Albert.
It all started back in 2007 in Winnipeg by a group of ex-gang members, many of them fresh out of jail. They decided they wanted a better life, and wanted to prevent other young aboriginal men from making the same mistakes they made.  The membership has grown and spread, with chapters right across Canada.
Derek Gamble, from the Beardy's First Nation near Prince Albert, is the provincial treasurer. He has never been in a gang and has never done jail time, but he has lived the kind of life that could have led him there.
"I grew up with drugs and violence and all that other stuff around me," he said. "It kind of made me think, if I help out people in that same situation that will make me feel better because I get a better feeling giving rather than receiving."
Gamble is a good provider, a good father, and he wants to be a good role model. He says there has been a lot of interest in the brotherhood.  Gamble says he is proud to be called "a crazy Indian." He says it's a term that has been around for a long time, but now it has new meaning.
"You know back in the day, my grandfather told me stories about when they were out drinking,  people would yell, 'Hey crazy Indians,  go back to your reserve,  go back to your pow wow!'" he said.  "Even when I was younger, before I was a dad and I wasn't on the right path, people would call me a crazy Indian."
The Crazy Indians Brotherhood does charity work, and provides direction and purpose to many lost young aboriginal men. It is evolving as well. In Saskatoon,   about a half a dozen members are splintering off to form their own version, one that does not involve wearing gang colours.
It is looking to Elders for direction. One of their first projects is to provide free Halloween costumes to aboriginal children at the Saskatoon Indian and Metis Friendship Centre.
| | | | |
| --- | --- | --- | --- |
| Liberal election promise disputed by northern Sask. candidate | | | |
Written by Kelly Provost
Friday, 02 October 2015 10:03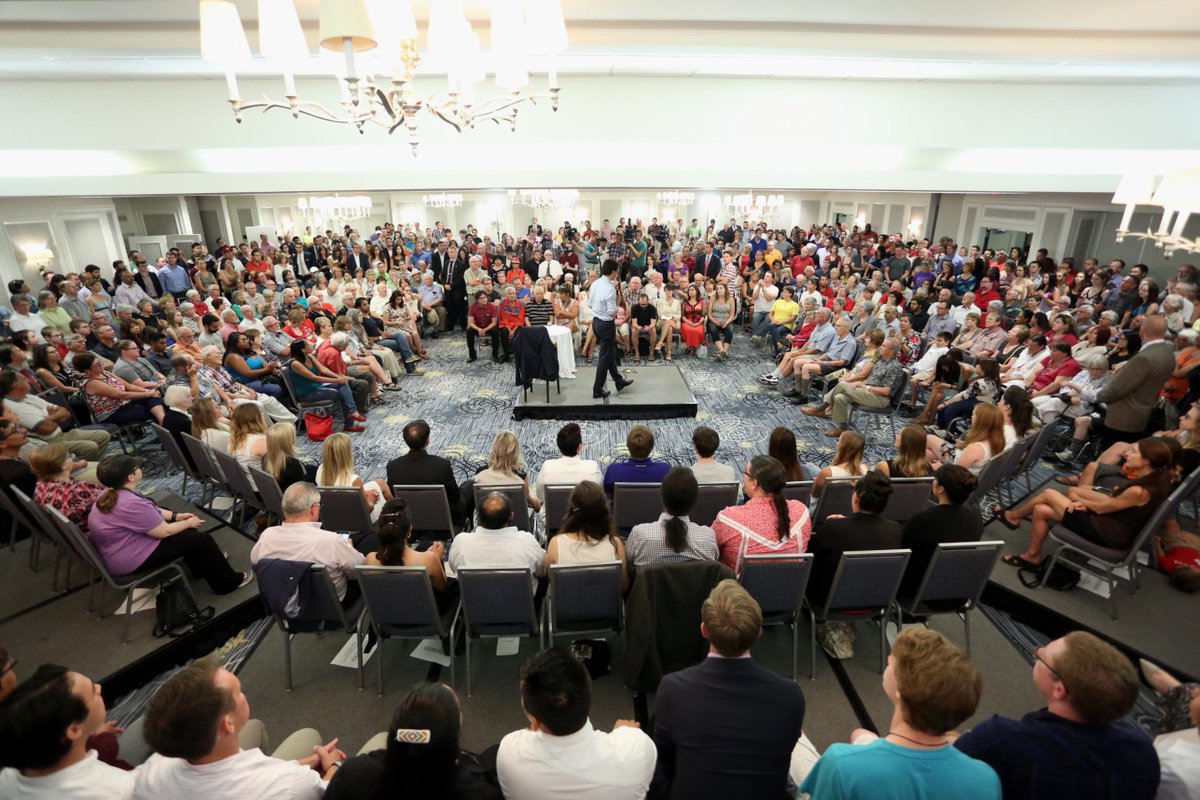 Two northern Saskatchewan candidates are weighing in on a disputed Liberal promise of $2.6 billion for core First Nations education.
Liberal Leader Justin Trudeau made that pledge in August, using the phrase "total new funding."
But the NDP claim he has slashed that commitment to $900 million based on the fiscal framework the Liberals released last month.
Desnethe-Missinippi-Churchill River NDP candidate Georgina Jolibois says Trudeau can't call money pledged by the Tories "new funding."
"That is not new dollars, that is existing dollars meant for Indian Affairs, Jolibois said.
The Liberals say they have made it clear that $1.7 billion of Trudeau's pledge is delivering on an unfulfilled Tory funding commitment.
Jolibois' Liberal rival, Lawrence Joseph, says no one can say his leader is breaking his promise to First Nations children mid-campaign.
"It baffles me how they can actually say we're going to attack the children: the most vulnerable. I don't think so. This is ridiculous," he said.
"The allegation that is there is so painful to listen to because, number one, it's not true. And secondly, targeting First Nations children is kind of a low blow."
The Liberals say they will also invest $500 million over the next three years for immediate First Nations education infrastructure.
Last Updated on Friday, 02 October 2015 10:12
| | | | |
| --- | --- | --- | --- |
| 10 witnesses called at Kinistin-Saulteaux murder trial | | | |
Written by Chelsea Laskowski
Thursday, 01 October 2015 17:21
The Crown is done calling its witnesses at trial for a stabbing in the Kinistin-Saulteaux area that ended a man's life two years ago.
In September of 2013, Jordan Thomas Lumberjack was arrested for second-degree murder.
His cousin Lance Severight was the victim of a fatal stabbing and died due to blood loss on the way to hospital.
The trial by judge and 12 person-jury started on Monday with 10 people testifying throughout the week at Melfort's Court of Queen's Bench.
They heard testimony from two police officers, a forensic pathologist, and seven civilian witnesses – some of whom said in court they witnessed virtually everything.
The last to go was the man who performed the autopsy, forensic pathologist Dr. Shaun Ladham.
He told court Severight was stabbed many times, but only one of the stab wounds from a single-edged knife (a steak knife is an example) was capable of killing him.
When the weapon punctured Severight's aorta, he would have died of blood loss within five to 10 minutes, Ladham said.
No matter how fast Severight could have been rushed to hospital, there's no way he could have been treated in time, he testified, saying "this is not a survivable injury."
Several people in the court's gallery cried and left the room sobbing as details were covered in Ladham's testimony.
While getting into the technical aspects of the autopsy, Ladham explained some of the wounds on Severight weren't fresh. This included bruises on his body that are in keeping with Severight's clinical history of IV drug use.
The toxicology report for Severight indicated he had a high level of alcohol in his blood. Morphine – possibly that alone or from heroine – was also found, as well as methadone. Ladham explained Severight had been in a program to stop using IV opiates, which explains the methadone in his system.
The trial resumes on Monday next week with defense deciding whether or not he'll be calling witnesses.
Last Updated on Thursday, 01 October 2015 17:36
« StartPrev123

4

5678910NextEnd »
Page 4 of 2316