Current News
| | | | |
| --- | --- | --- | --- |
| Missing and murdered Indigenous women inquiry set for Saskatoon hearings | | | |
Written by Joel Willick
Monday, 20 November 2017 10:22
Photo courtesy of mmiwg-ffada.ca
The national inquiry into missing and murdered Indigenous women is set for three days of hearings in Saskatoon this week.
Over 40 family members and survivors are expected to share their stories throughout the week, with several more spots for walk-ons available.
It has been a rocky road for the inquiry thus far, following stops in Whitehorse, Edmonton and Winnipeg. Many families have questioned the process and have complained about the lack of aftercare from the trauma of reliving past experiences. A few key figures in the inquiry have either stepped down or have been fired.
The inquiry's Executive Director, Debbie Reid, released a statement Monday morning, which says they are learning from these experiences and are trying to improve.
"Our focus is to ensure families and survivors receive ongoing support and consistent care as they go through the hearing process: before, during and after they have told their truth," the statement read.
Some families have said they are concerned with the inquiry, but are hoping sharing their stories will bring them closure.
A welcoming space has also been created at the Saskatoon Indian and Metis Friendship Centre this week for those sharing at the inquiry.
The Friendship Centre says they decided to suspend its regular programs to allow the families a safe and welcoming space away from the hearings.
The hearings officially start Tuesday and finish Thursday.
Monday has been set aside for set up and traditional practices.
Last Updated on Monday, 20 November 2017 10:25
| | | | |
| --- | --- | --- | --- |
| UPDATE: Prince Albert police seek information on missing woman | | | |
Written by Travis Radke
Friday, 17 November 2017 16:45
Margaret Custer.  Photo provided by Prince Albert Police Service.
UPDATE: Police say Margaret Custer has been located and is safe.
Prince Albert Police are asking for the public's assistance in finding a missing 42-year-old Woman.
Prince Albert Police Service received a missing person complaint today advising that  42-year-old Margaret Custer has not been seen since Saturday.
Margaret has black hair, brown eyes and stands at 5'5', 160 pounds, and was last seen wearing a blue ski jacket and jeans.
Anyone with info on Custer is asked to contact Prince Albert Police .
Last Updated on Tuesday, 21 November 2017 10:00
| | | | |
| --- | --- | --- | --- |
| Free Naloxone kits now available in Keewatin Yatthe Health Region | | | |
Written by Manfred Joehnck
Friday, 17 November 2017 11:16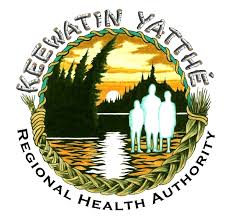 The northern health region of Keewatin Yatthe is now offering a life-saving drug aimed at reducing overdose deaths from opioid drugs like fentanyl.
The director of addictions and mental health for the region,mByrne Richards, says opioids on the market today are much stronger than they used to be and pose a far greater risk of death.
He says fentanyl is 50 to 100 times more potent than morphine and it is often cut with other drugs. He says the user may not even know they are ingesting it until it is too late. Richards, says Naloxone is an andidote that quickly reverses the effects of opioids, which can cause respiratory arrest and heart failure.
"For the people who need it, it is absolutely, 100% the most important thing that's there and it can save a life," he says.
The naloxone kits are free, but users as well as family and friends need to be trained on recognizing, preventing and responding to an overdose. Richards says it's important for the user to be honest about their addiction.
"If you are using and you have a family member who knows or who maybe doesn't know that you use, it's really important that you let them know about this so they can be there to help you when you are not able to help yourself."
The Keewatin Yatthe health authority becomes the 9th in the province to implement the program.
Individuals interested in more information about the kits or the training are asked to call 306-235-5822.
Last Updated on Friday, 17 November 2017 11:31
« StartPrev12345

6

78910NextEnd »
Page 6 of 3203