Current News
| | | | |
| --- | --- | --- | --- |
| Human Rights Tribunal gives feds 2 weeks to improve welfare system for Aboriginal children | | | |
Written by The Canadian Press
Wednesday, 27 April 2016 14:23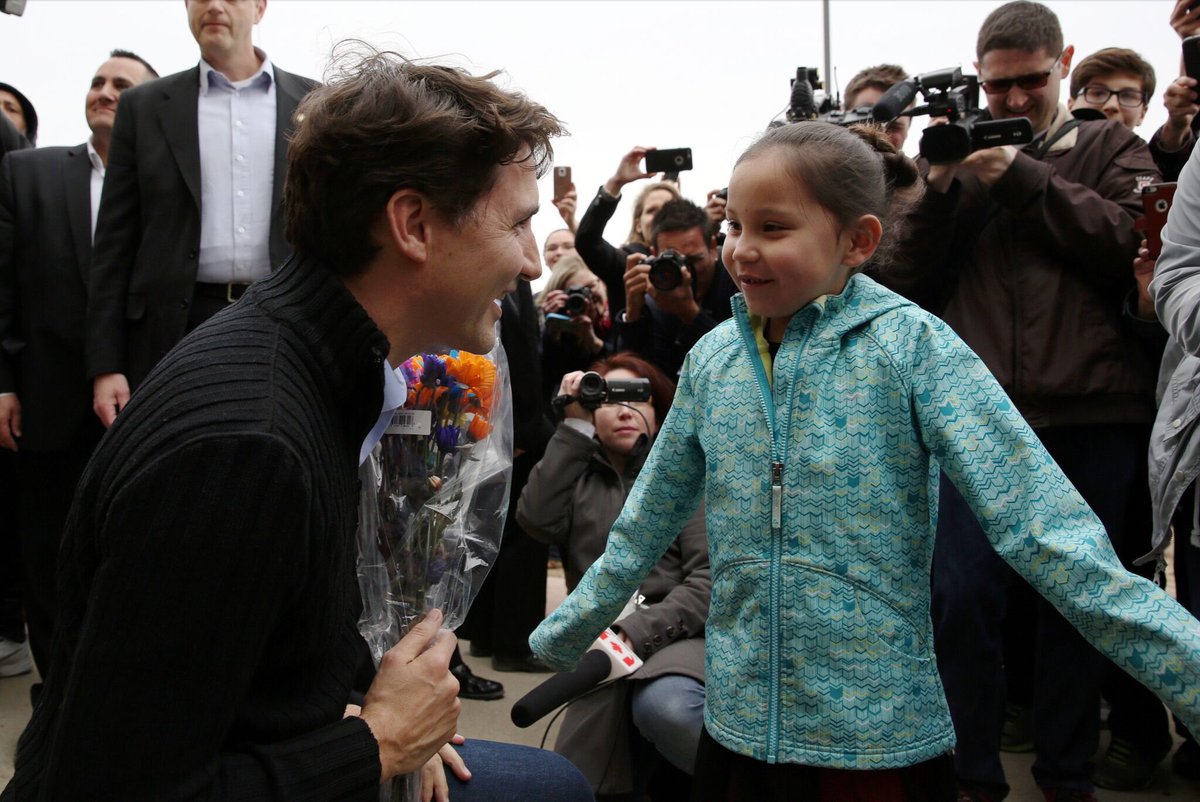 Prime Minister Justin Trudeau meets with a young Aboriginal girl at File Hills Qu'Appelle on Tuesday. Photo courtesy Justin Trudeau, Twitter.
The Trudeau government has been handed a stern order from the Canadian Human Rights Tribunal on welfare services for Aboriginal children.
In the wake of suicide attempts by youth on the Attiwapiskat reserve in Ontario, the tribunal has given Indigenous Affairs a deadline.
It says the department has two weeks to confirm it has implemented a policy designed to ensure First Nations children can access services without getting caught up in red tape.
Prime Minister Justin Trudeau met with indigenous youth today in Saskatchewan.
The Canadian Press
Last Updated on Wednesday, 27 April 2016 14:32
| | | | |
| --- | --- | --- | --- |
| Prime Minister makes historic stop at Oskayak High School | | | |
Written by Joel Willick
Wednesday, 27 April 2016 12:41
Prime Minister Trudeau in a brief conversation with LLRIB Chief Tammy Cook-Searson.
While visiting a First Nation high school in Saskatoon on Wednesday, Prime Minister Justin Trudeau opened the floor to questions from students who rose to the occasion with tough questions.
The Prime Minister made a stop at Oskayak High School during his visit to Saskatchewan.
Mr. Trudeau spoke highly of the program and the Oskayak school for maintaining pride in First Nations language and culture.
"The extraordinary school spirit and success that happens hear in Oskayak is an example of what we need to work not only here in Saskatoon, but across the country."
He also spoke on his governments continued effort to invest in First Nation education.
After a few questions from the media - who grilled the Prime Minister on the energy sector - he opened the floor to questions from the students.
The well-thought out questions ranged from education, jobs and treaties and the students were not afraid to let their passion be shown on these issues.
Including one Grade 12 student who grilled the Prime Minister on treaty promises.
"How do you Justin, with all your politicians and representatives, plan to right the wrongs where the past 22 elected Prime ministers have failed? How do you allow people of this country to live and endure in third world conditions?"
Those in attendance applauded the question and the Prime Minister's response was simple and to the point.
"The federal government can't fix this...we can't fix it on our own," says Trudeau.
Federation of Saskatchewan Indian Nations Chief Bobby Cameron says the questions proved how "in touch" these students are with what's going on.
He also says he was happy to see the Prime Minister on Treaty 6 territory.
"The visit demonstrate the Prime Minister's commitment to improving the lives of First Nations people."
Also on hand for the Mr. Trudeau's visit was Chief Tammy Cook-Searson of the Lac la Ronge Indian Band.
She says she was hoping to get an audience with Trudeau to speak on housing in the band as well as their plans for a mental health wellness project.
Chief Cook-Searson says if she isn't able to meet with Mr. Trudeau today she hopes to set up a meeting in Ottawa in the near future.
Prime Minister Trudeau continued his visit with a stop at the YWCA and a meeting with Saskatchewan Premier Brad Wall.
Last Updated on Wednesday, 27 April 2016 17:19
| | | | |
| --- | --- | --- | --- |
| UPDATE: Child and youth advocate critical of Sask. government in final annual report | | | |
Written by Manfred Joehnck
Wednesday, 27 April 2016 11:03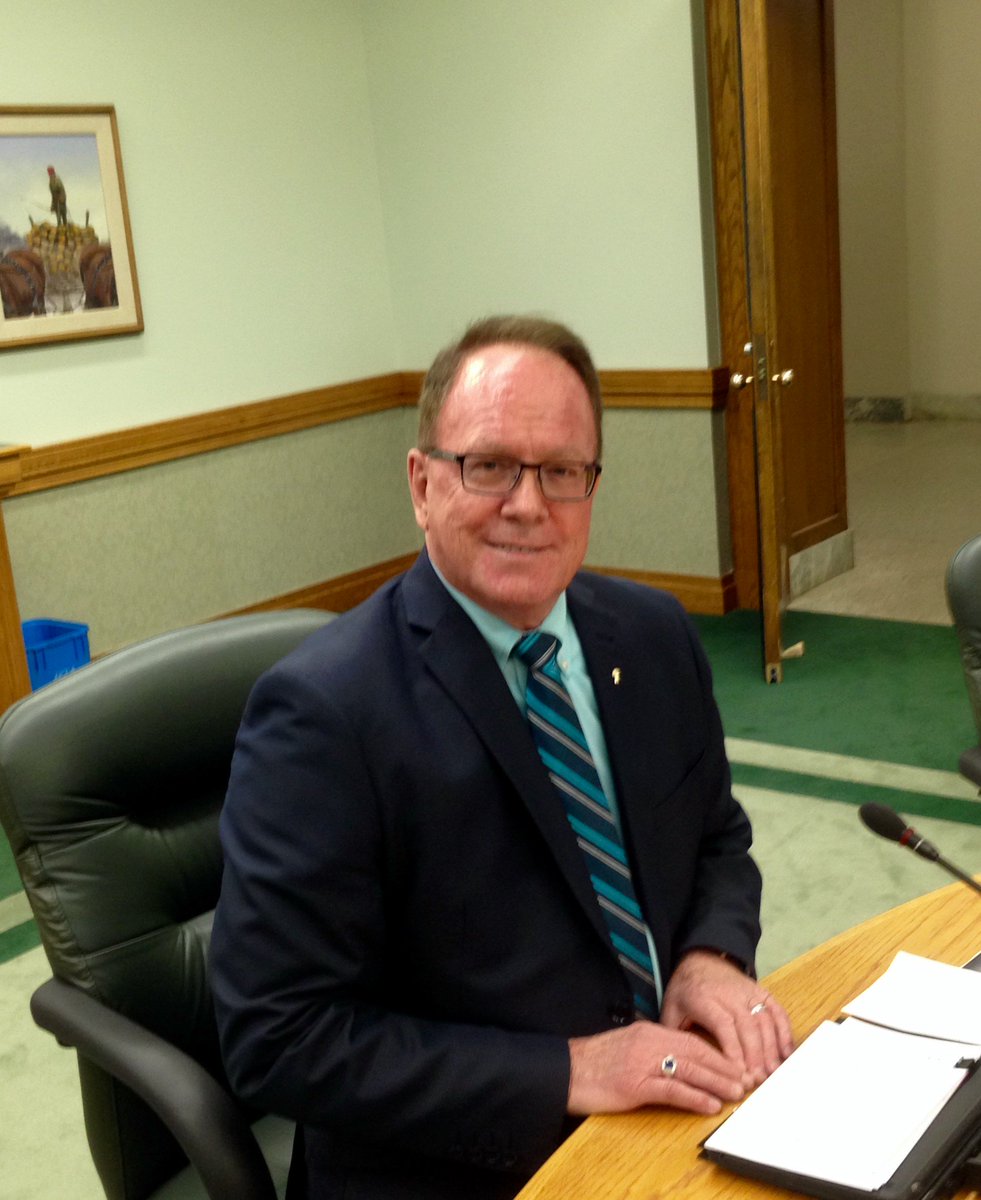 In his final annual report to the government, Saskatchewan's child and youth advocate delivered some harsh criticism and expressed disappointment in the lack of progress during his five-year term in office.
Bob Pringle says he has observed a waning commitment by the government to a comprehensive child welfare agenda first proposed in 2010.
"The magnitude of the transformation that was envisioned has not occurred and appears to be abandoned," he says in his annual report for 2015.  "At this point, it appears our vulnerable children are not prioritized in our social and economic polices."
He made the comments as he delivered his sixth and final report to the legislature.
Pringle says the number of children in foster care has increased, but the number of foster homes has decreased, resulting in children being placed in hotels, or in overcrowded foster homes. The number of foster homes in the province has dropped from 626 in 2011 to 498 last year.  More than 4,700 children were under the care of Social Services last year, most of them Aboriginal.
"So let's just be honest about this," he said.  "Let's not get defensive, let's not deny it, let's not wish it wasn't so. Let's recognize, acknowledge and address it, let's do more to help that child in Saskatchewan that does not have the opportunities."
Pringle's office closed the files on 26 deaths and 36 critical injuries to children in foster care last year.  Four of the deaths were homicides. As well, Pringle says 25 per cent of the cases of death or injury are the result of suicide attempts or self-harm. That is down from 44 per cent in 2014.
Social services minister Donna Harpauer took the criticism in stride. She says there has been a great deal of progress over the last five years, especially in the area of early intervention and support for foster parents.
"Child protection will always need continued improvement, there is always more that we could do," she said.  "Ideally we would have all strong, healthy families and we wouldn't be bringing children into care. To say there is no progress, we are one of the few provinces, if not the only province that brought down the number of children coming into care."
This is Pringle's final annual report.  His five-year term was not extended, although he was told he can re-apply for his job if he wants to.  Pringle says he won't be doing that, but will stay on until October.
Harpauer was asked if she had lost faith and confidence in Pringle.
She replied, "I can't answer to that. He has put out some very good reports, and the board of internal economy will make decisions on his future; I don't have those discussions."
Pringle said he is disappointed that his term was not extended but says he does plan to continue working to advocate on behalf of children in one capacity or another.
He will deliver a couple of special reports before he leaves his job.
Last Updated on Wednesday, 27 April 2016 14:15
« StartPrev1234

5

678910NextEnd »
Page 5 of 2565