Our Team aka The Faces behind the Voices

Abel Charles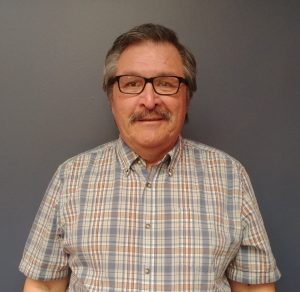 Cree Broadcaster/Producer
Missinipi Achimowin Show weekdays
La Ronge, SK
Abel was born in a trapper's cabin deep in the wilderness of northern Saskatchewan. For the first nine years this was where he was exposed to his Cree language and Culture. The family at this time lived the trapping lifestyle. This includes trapping, hunting, fishing and other gathering activities. A close connection to the land was in the works. Abel continues to enjoy time in the wilderness.
In the fall of 1968, Abel hopped into a de Havilland beaver and flew into La Ronge en route to the Prince Albert Indian Residential School. For the next seven years this is where he received his western education. At this school he became involved in many sports teams giving him opportunities to travel and play at the provincial level. Air cadets took him to other parts of the country. He was active in the student representative council and overall his stay at residential school was a positive and beneficial experience.
Aside from residential school, Abel has always been surrounded by a rich cultural environment. He has taken on various jobs throughout the La Ronge area. A side job he still enjoys doing in the summer is guiding southerners looking for monster pike and walleye. He has a wide variety of educational experiences including university.
A member of the Lac La Ronge Indian Band, Abel considers the community of Grandmother's Bay home. Abel has six children, 2 girls and 4 boys.
Charly Durocher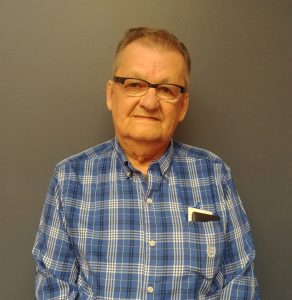 Cree / Michif Broadcaster
Missinipi Achimowin Show weekdays
La Ronge, SK
Willie Billette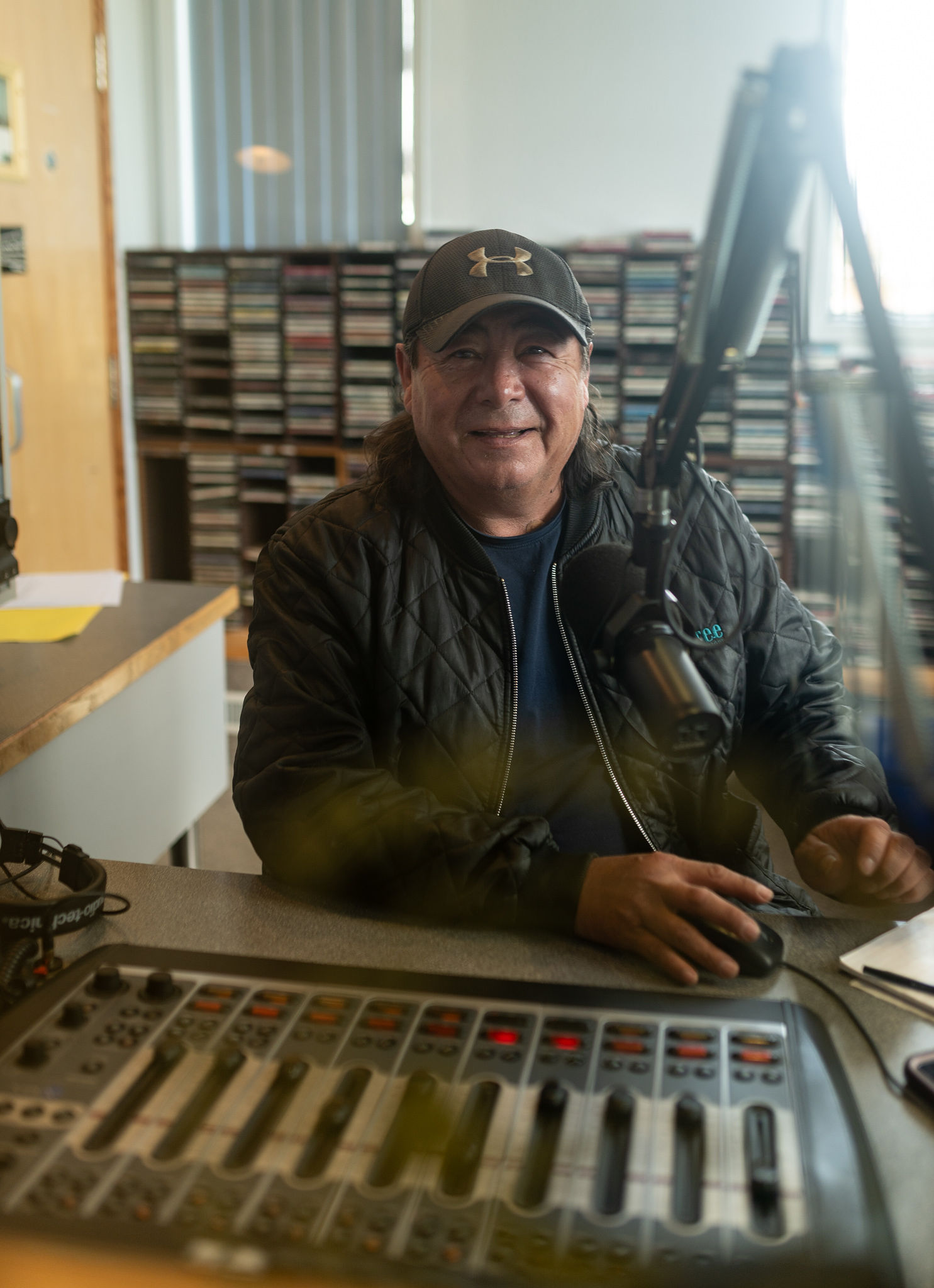 Dene Broadcaster
Dene Honi Show Weekdays
La Ronge, SK
Ken Landers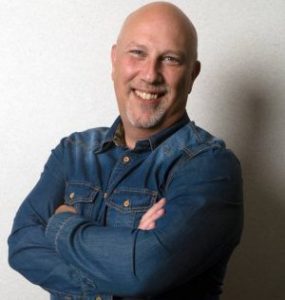 Mornings
Prince Albert, SK
Ken is a veteran radio broadcaster from Prince Albert. His career began in 1979  as a part time announcer while attending high school in Flin Flon, Manitoba. He has worked at radio stations in BC, AB, MB and SK. Ken is a former board member of the Saskatchewan Country Music Association, where he served one term as President of the provincial board, as well as an advisor and web site developer.
Ken has always been very active in and around Northern Saskatchewan, working with non-profit organizations like Canadian Cancer Society, the Kidney Foundation, Big Brothers Big Sisters and the Prince Albert Women's Shelter. He enjoys all genres of music and  connecting with the listeners of MBC
Riley Novakoski

Afternoons
La Ronge, SK
Riley was born and raised in Saskatoon where he completed his broadcast training at Western Academy Broadcasting College.
Riley played hockey and baseball as a youngster but went the music route and quit sports at a young age. He started playing music and dancing at a young age, and became interested in the entertainment business. Riley was a member of the metal band  "Tombstone Diaries". At the peak of the band's success, they played at the Taste of Chaos in Saskatoon, which Riley considers a major highlight of life. He has played many venues around Saskatchewan, playing bass guitar and singing as a hobby in his spare time. Riley also enjoys listening to all different styles of music.
Riley was raised in a hockey family so the love of the game has always been there. His favourite NHL team is the Edmonton Oilers, and favourite WHL team is Saskatoon Blades. Riley is also a diehard fan of the Saskatchewan Roughriders and the game of football in general.
Don Barkman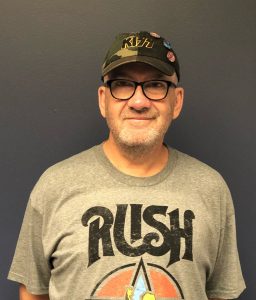 Weeknights
La Ronge. SK
Don Barkman has over 24 years of broadcast experience in Northern Manitoba and Northern B.C.
Chris Knight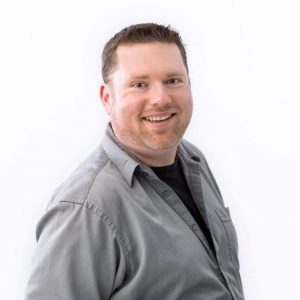 Evenings/Weekends
Prince Albert, SK
Chris is a 15 year radio veteran who has spent his career here in Saskatchewan at various stations through the province. When he's not fixing things on his homestead, he's probably fixing things on his "Uncle Buck" car that is in a constant state of disrepair.
Three things you probably didn't know about Chris:
1) He used to drive dogsleds for a living.
2) He has never broken a bone.
3) He thinks hot wings should be an official food group.
David Smith

La Ronge News Anchor
David is a veteran news anchor and reporter in Saskatchewan. You can hear the latest from MBC news with David Smith weekday mornings beginning at 6:30 a.m.
Michael Joel-Hansen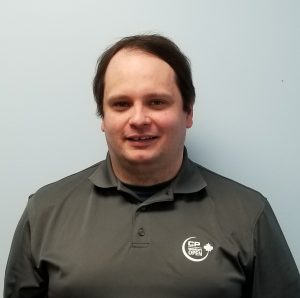 Prince Albert Reporter/Anchor
Michael is a graduate of the University of Regina's master of arts in journalism program. He also holds an undergraduate degree in history from the U of R. Prior to joining MBC's news team, he worked as a reporter for The Moose Jaw Times-Herald, Maple Creek News-Times and most recently the Jim Pattison Broadcast Group in Prince Albert. Michael also interned with Rawlco Radio in Regina and worked as a sports assistant with The Regina Leader Post while still in university.
In his spare time, he enjoys watching the Saskatchewan Roughriders, reading about political history, and is a big fan of the 1990's television show Frasier.
Sam Campling

La Ronge Reporter/ Anchor
A writer by choice, a journalist by trade; Sam achieved her master of journalism degree at Carleton University and quickly ran to join the great team at MBC in her hometown of La Ronge. She loves connecting with the people of Saskatchewan and getting the opportunity to tell their stories. Outside of writing and anchoring newscasts, Sam is sure to venture out on to Lac La Ronge whenever she can–even when it's 40 below. Can't beat those winter northern lights.
Joel Willick

Saskatoon Reporter
Joel has been covering news in Saskatoon and Saskatchewan since 2013, with the majority of that time spent with MBC. He is a proud Metis person who grew up on a farm in the Spiritwood area, but has spent the past fifteen years living in Saskatoon.
Joel has a wide range of hobbies that include enjoying a good story in any format, fantasy football, his wife, his kids, writing, and the outdoors.
Dan Jones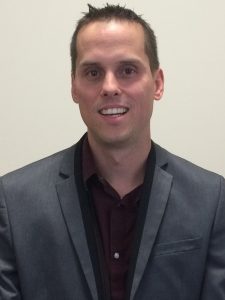 Free Lance Reporter