Current News
| | | | |
| --- | --- | --- | --- |
| Unity Gathering happening Saturday in Buffalo Narrows | | | |
Written by Travis Radke
Friday, 17 November 2017 11:10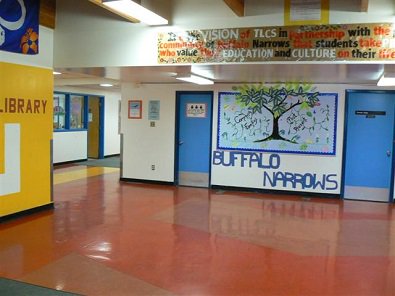 Photo courtesy Northern Lights School Division.
People of all creeds and cultures are invited to attend a faith-themed, community gathering at the friendship center in Buffalo Narrows Saturday.
Discussions will be held on how to strengthen relationships between religious institutions and other communities in Saskatchewan's north.
"Various people from communities on the northwest side will be attending," says Pastor, elder and event organizer Norm McCallum. " I just want to welcome all people, people are always welcome to come and join and come and have your say."
The event will run from 10 am to 5 pm and will feature live music and food as well as discussions.
McCallum will also be reading a letter he received in the 1970s detailing why Northern Communities could be more united.
Last Updated on Friday, 17 November 2017 11:15
| | | | |
| --- | --- | --- | --- |
| Saskatchewan's Justice Minister looks to restore public confidence in Coroner's Office | | | |
Written by Manfred Joehnck
Friday, 17 November 2017 09:22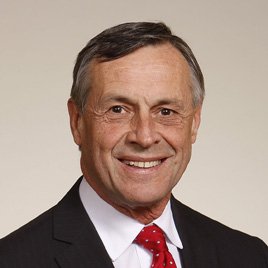 Justice Minister Don Morgan.  Photo courtesy Government of Saskatchewan.
For the second time in two years the provincial coroner's office will undergo a review to maintain public confidence in it.
The decision follows a jury verdict earlier this month that awarded a doctor 5 million dollars after he was denied a job as a pathologist.
The jury ruled, the provinces chief pathologist,  Dr.  Shaun Ladham unfairly assessed Dr. Jeffrey Racette and was either dishonest or acted in bad faith.   Racette is Metis.    There were also allegations at the trial that Ladham had made racist remarks related to Indigenous bodies in the morgue.
Justice minister Don Morgan says an independent external review will be conducted.
"It will be specifically to deal with what took place in this case  and then to look more broadly at the operations of the coroner's office and to make recommendations to make sure  that we are able to maintain public confidence in the office, "  he said.
Last year,  the justice department conducted an internal review following an inquest into the death of Nadine Machiskinic.   The coroner's office first ruled the death as accidental,  but the  inquest concluded the manner of death was undetermined.   Machiskinic fell down the laundry chute of a downtown Regina hotel in January of 2015.
Last Updated on Friday, 17 November 2017 09:26
| | | | |
| --- | --- | --- | --- |
| Meadow Lake Tribal Council elects new vice chief | | | |
Written by Travis Radke
Thursday, 16 November 2017 15:47
Larry Iron was elected yesterday as the new vice chief for the Meadow Lake Tribal Council.
Iron will sit for a term of four years after receiving 26 of the 48 unspoiled votes in the election.
He defeated the previous vice chief, Dwayne Lasas, who was in the position for eight years, or two terms.
The tribal council says the installment of Iron as vice chief is effective immediately.
The MLTC is the advocate of nine First Nations in the province and has over 12,000 registered members.
« StartPrev123456

7

8910NextEnd »
Page 7 of 3203